USE COUPON: COUPON FOR $50 OFF TODAY
REAL 'PUSHBUTTON' AI RUNS A SOCIAL VIDEO AGENCY
New AI Automatically

Creates, Schedules, & Posts

Months of Social Video Content Hands-Free
Just Enter a Keyword & AI Creates 100s of High-End Video & Post Content, Perpetually Shared on Social with AI 'Self-Scheduling'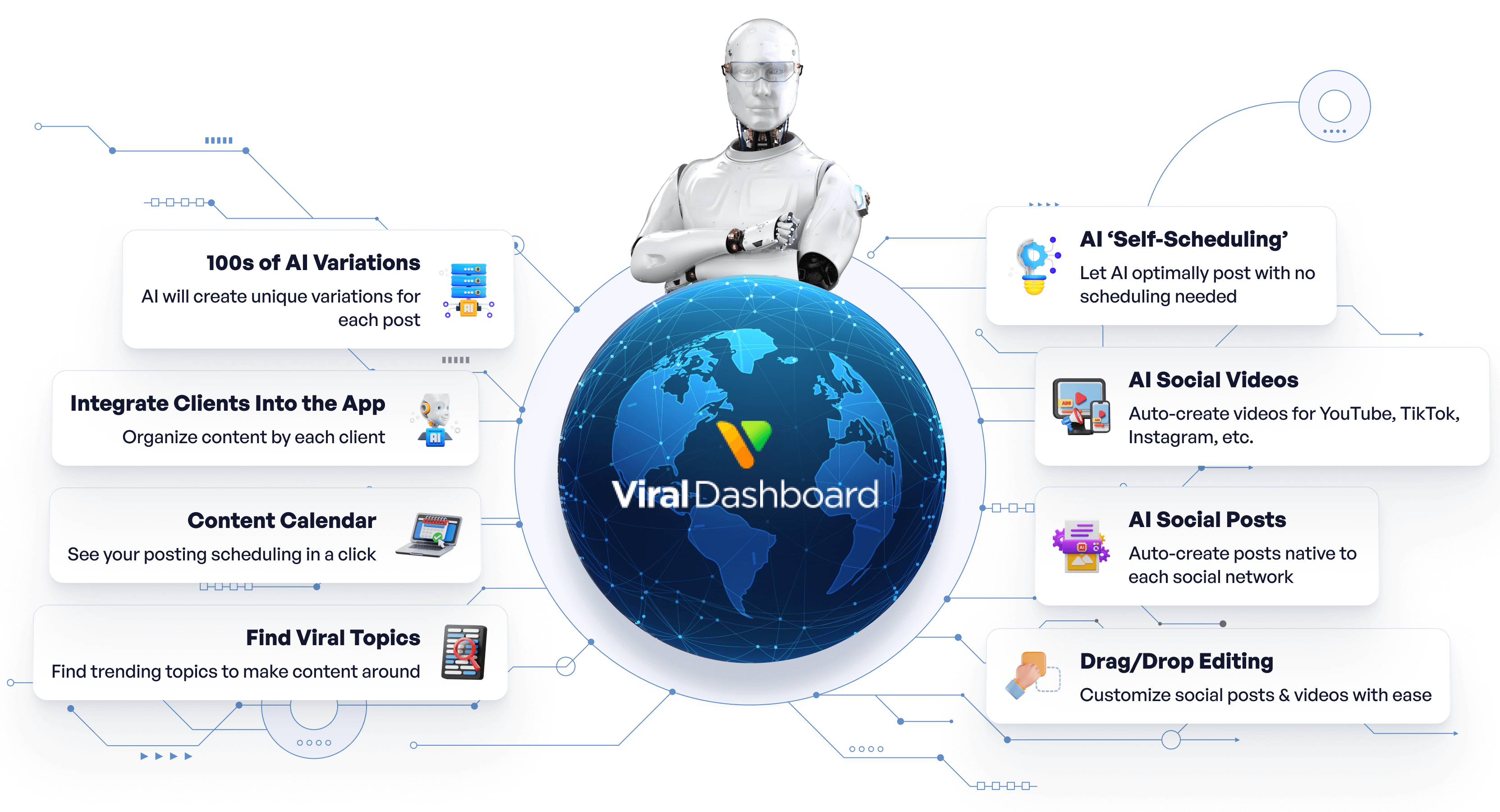 "...helped us more than quadruple our traffic"
To say ViralDashboard has been a game changer for our pet goods business is an understatement. We know most of our buyers are on social media, but it's time-consuming to create videos and content for each platform to drive consistent leads like bigger brands are. This amazing tool has helped us more than quadruple our traffic, content, and sales which should continue to snowball from here.

"…just secured a $12,000 a month client"
Hey, I did it! I just secured a $12,000 a month client using ViralDashboard (annual contract for 1k per month ). I've been struggling traction in my agency business as it's time consuming to grow from the ground up. After demoing ViralDashboard content examples and agreeing to a posting scheduling, the client immediately agreed and even said he'd refer others.

Run Your Own
Social Video Agency with A.I.
(& Use it To Get Clients, Too)

Enter a Keyword and Choose the Number of AI Variations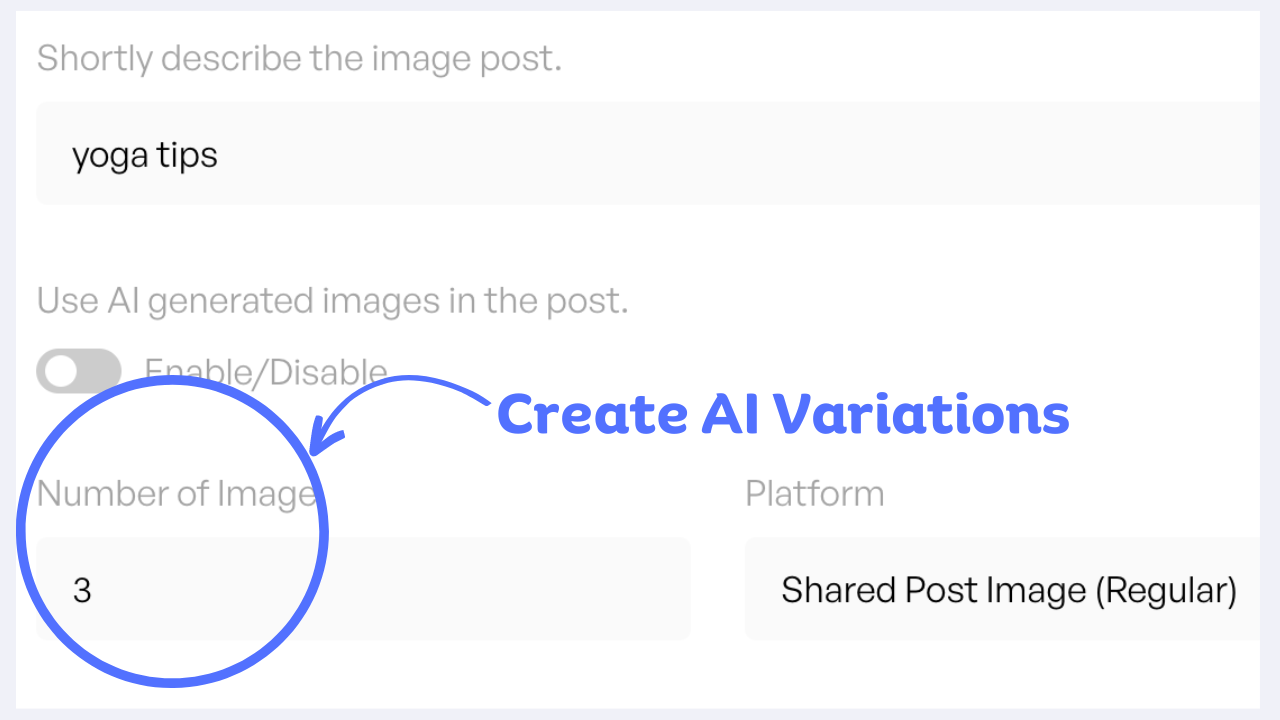 Watch AI Create Unique, Addicting Posts & Videos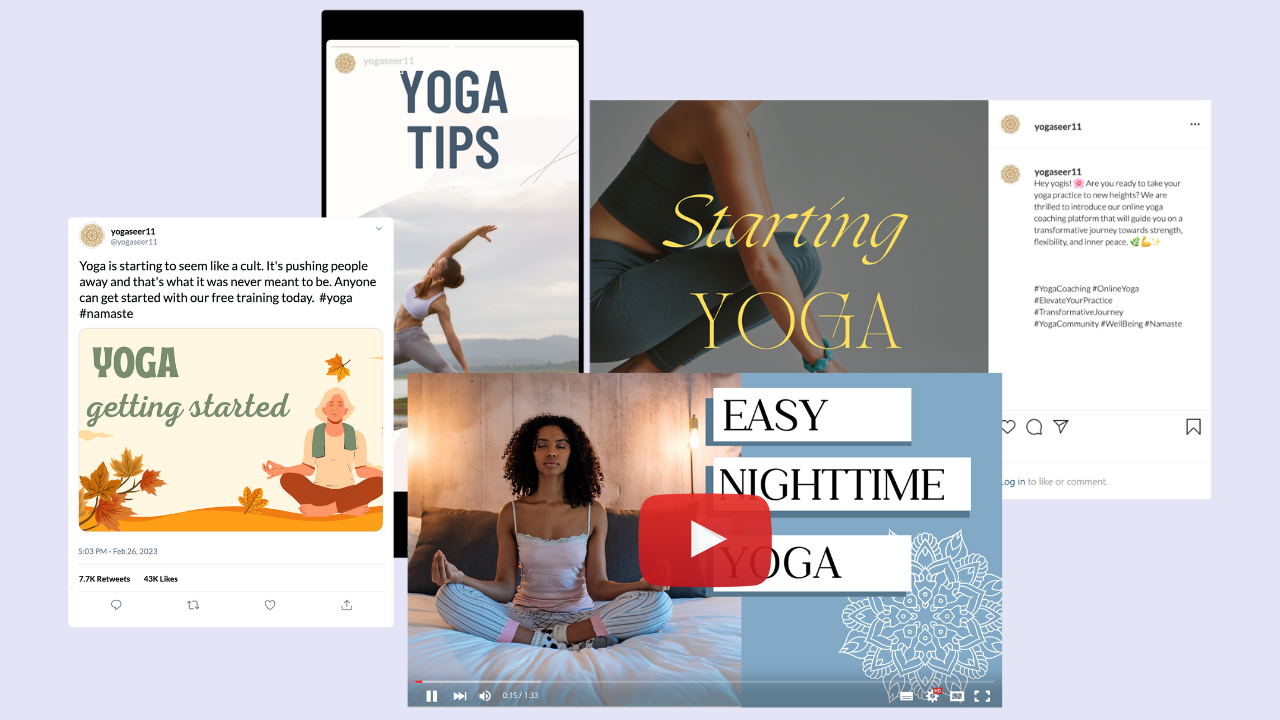 Customize Your Posts & Videos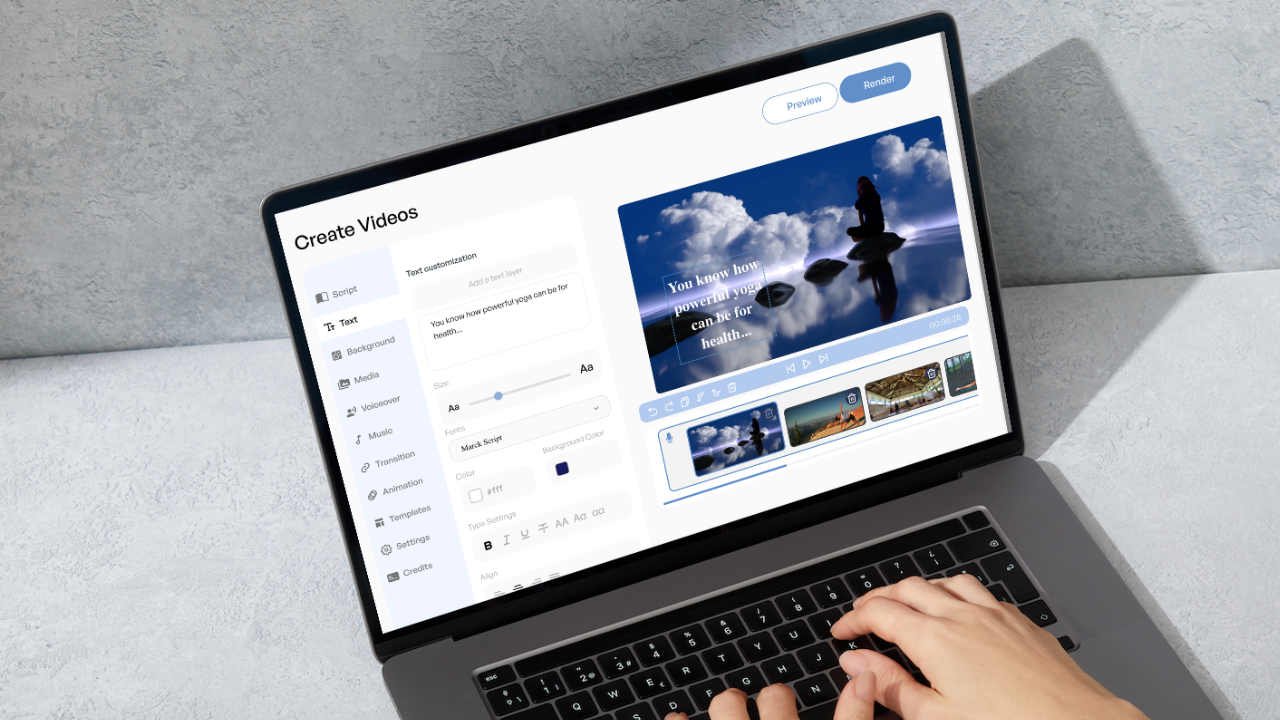 Perpetually Post with New AI Auto-Scheduling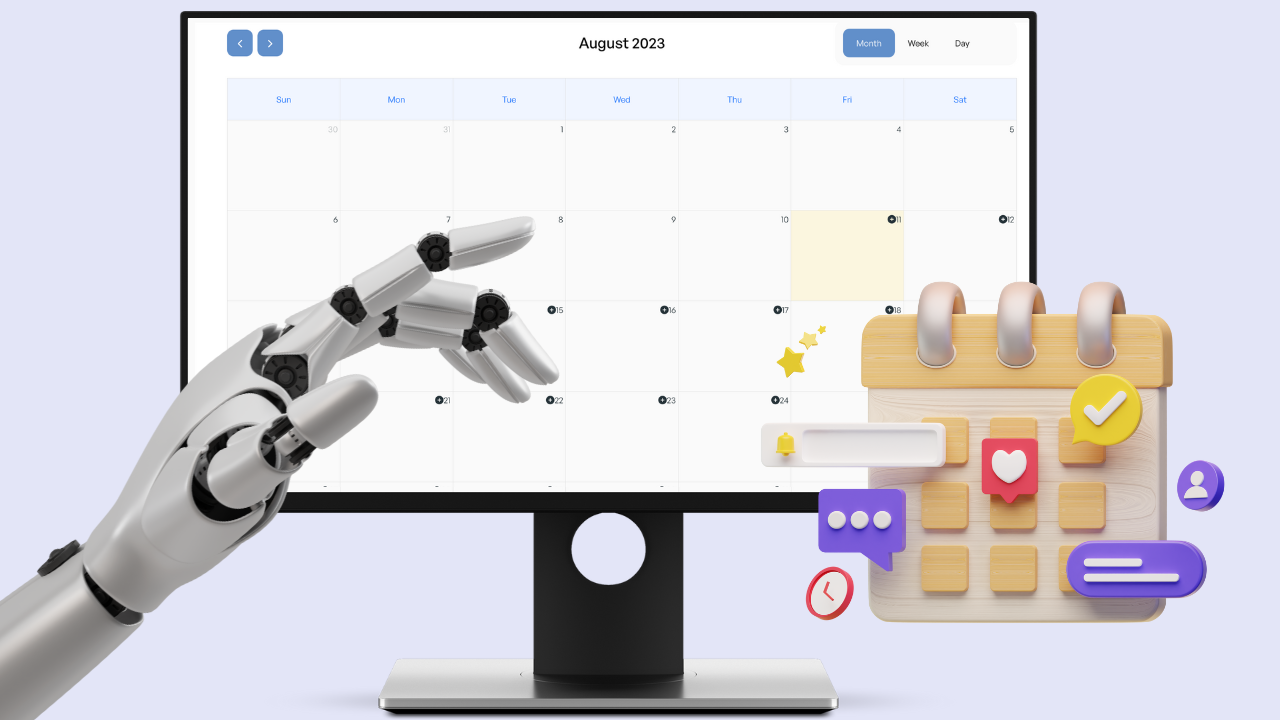 Silicon Valley Spent 10 Years Making
Everyone Addicted

to Social Media…
And the Businesses that Post the Most Often
Now Are Winning
BIG TIME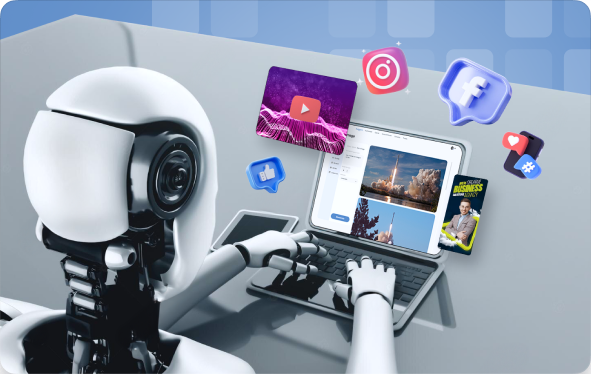 Small businesses that aren't posting video and image content are getting crushed by competition with big content creation teams.

PPC is too expensive, and posting a few times per day doesn't drive traffic anymore.

But now, you can leverage a new AI assistant to create and post high amounts of quality, unique content for you BETTER than what top social agencies can make.
But first, here's why social is DOMINATING:
4.9 Billion People Now Use Social Media Across the World
There are tons of active people ready to buy just about anything in any niche now.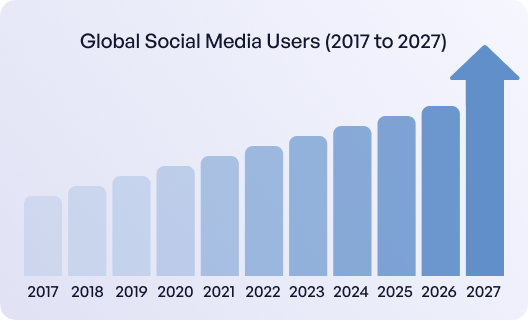 52% of New Brand Discovery Now Comes from Social Media
There are tons of active people ready to buy just about anything in any niche now.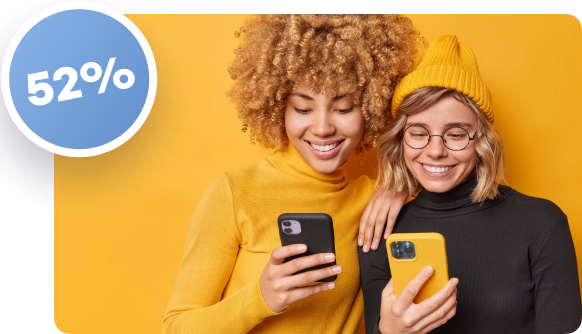 39% of Social Media Users Now Report They Are Addicted to Social Media
Social algorithms are so powerful users now say they feel addicted and spend their time and money there.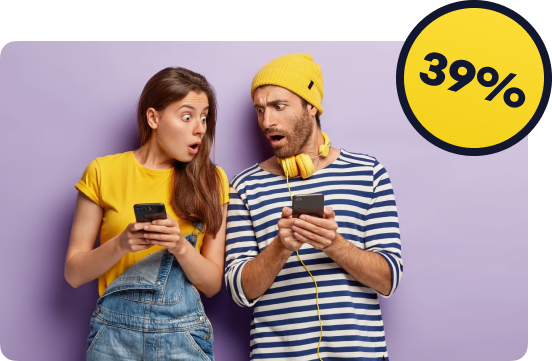 People Average 8 Social Media Accounts and Spend 151 Minutes Per Day
Social media is where the majority of everyone's time goes now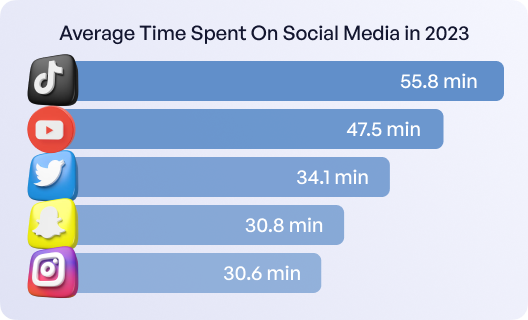 Posting Multiple Times Today is Essential

If you are not producing 100 pieces of content … every single day you are leaving the greatest opportunity in the world on the table.

HubSpot: Most businesses now post daily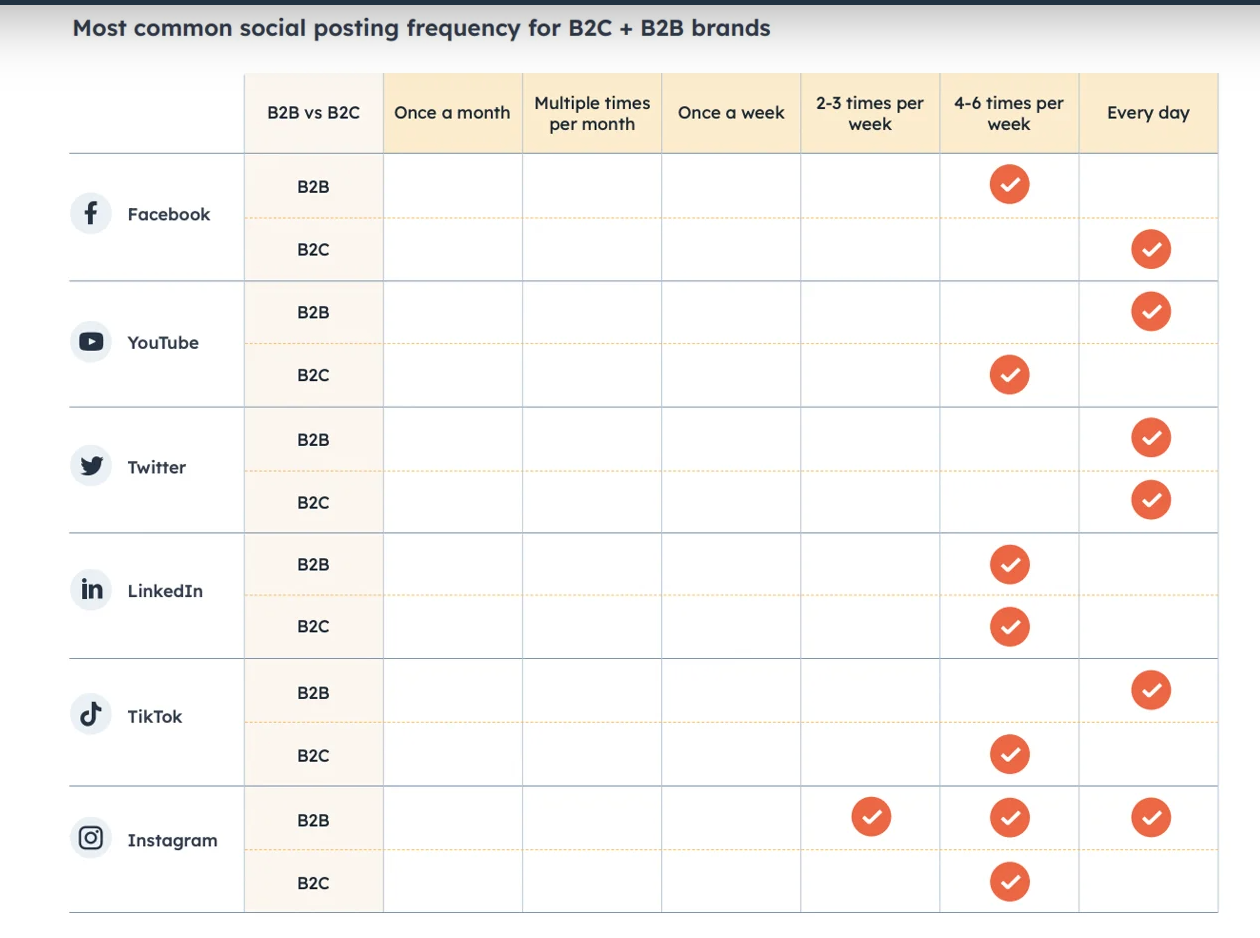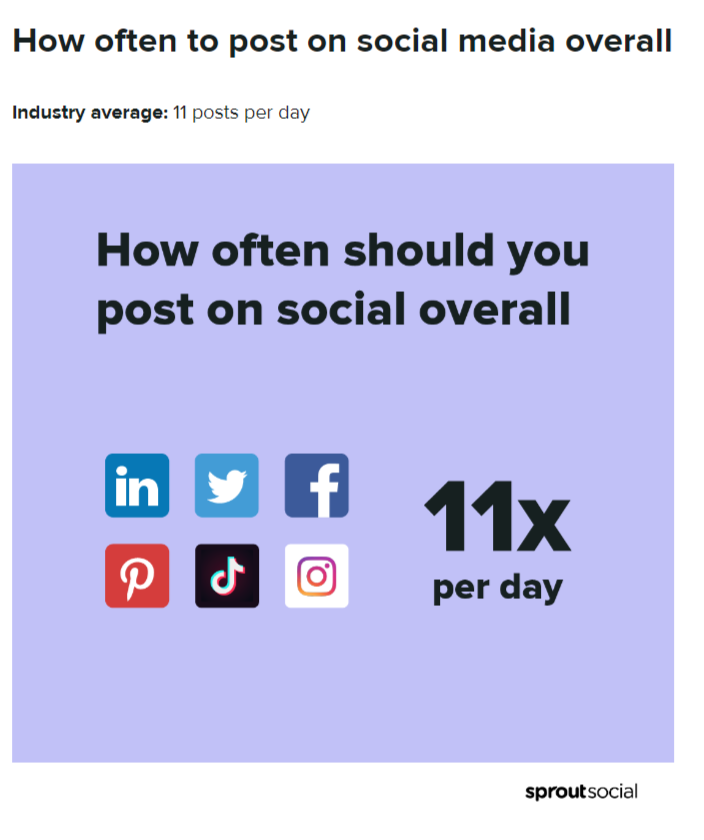 11x Per Day is Now the Recommendation
Social content creation is in such demand that…
Newbies are
Becoming Millionaires


This Year Selling Social Media Marketing Services and Leveraging A.I.
Creating unique content is the #1 challenge small businesses struggle with in 2023.
So, not only can you use powerful AI for yourself, but many new business owners are making over $20,000 per month creating and posting social media content for small business owners that don't have time to social media themselves.
Just like these guys did...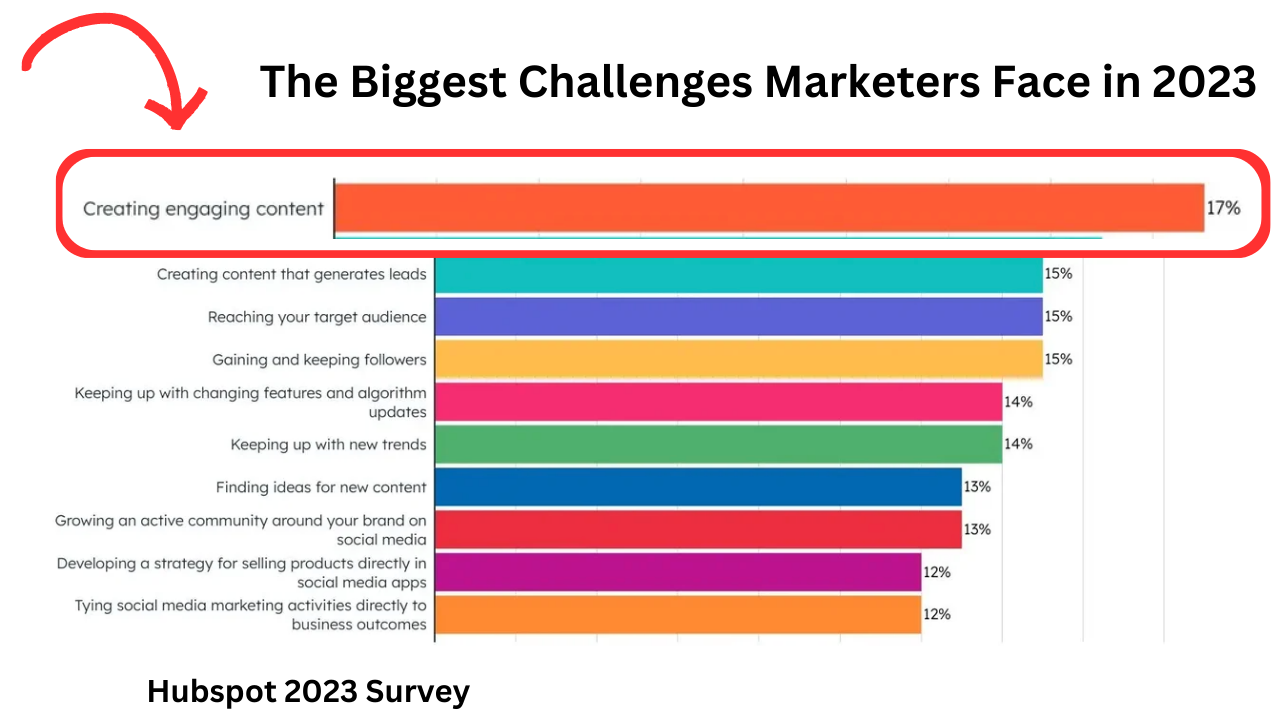 Kesley wanted a semi-passive online business so started her social media marketing agency. She now makes 20k per month with no employees to manage and is living the life she wants.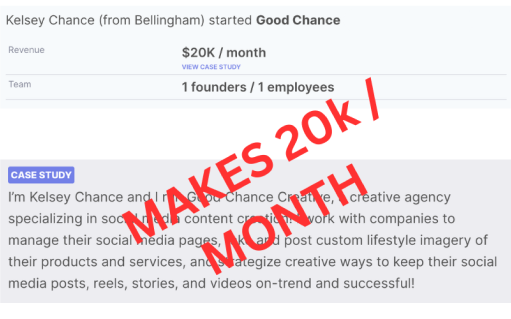 While some consultants told Jim's agency to expand to services other than social media, he doubled down and now makes an amazing 500k per month from just social media marketing.
After struggling with other online business models, David tried a social media agency and had success right off the bat. He quickly grew to 50k per month and is growing rapidly.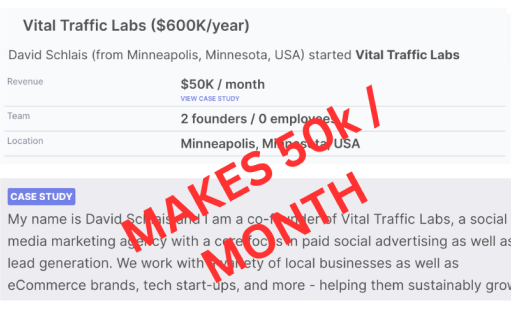 At just 15 years old Mahsun makes 10k per month with his social media agency while still going to school.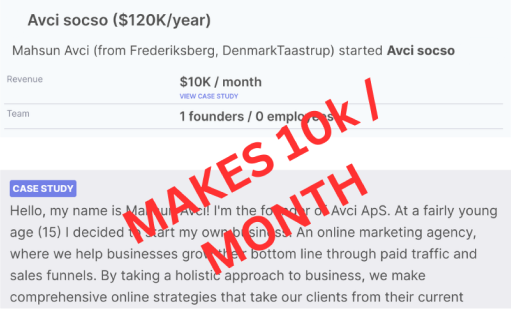 There are not enough suppliers to fill the demand for social media content creation today since it's so important. That's why small agencies are able to charge large amounts:
There's
Insane Demand

for Social Posts, Social Videos, Social Media Managers & More
You Can Sell: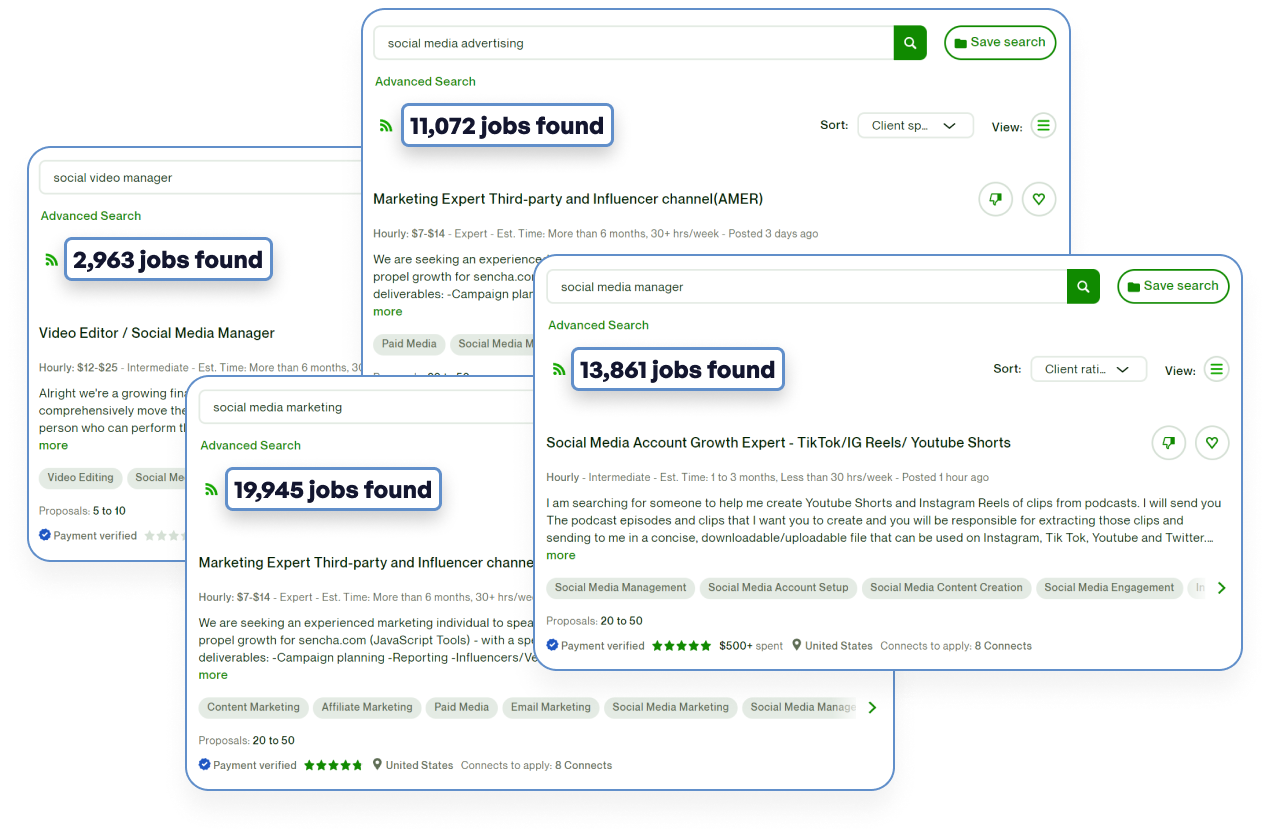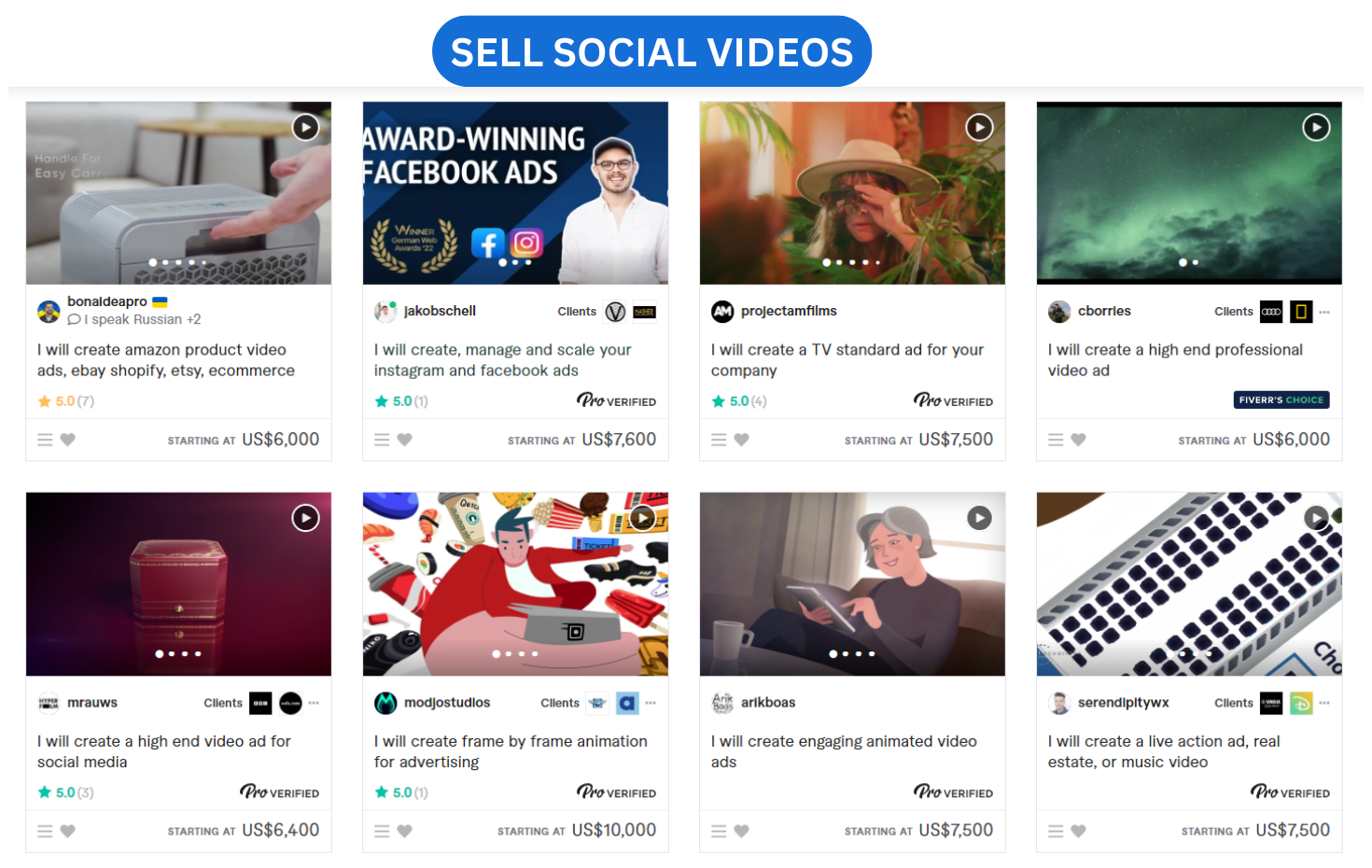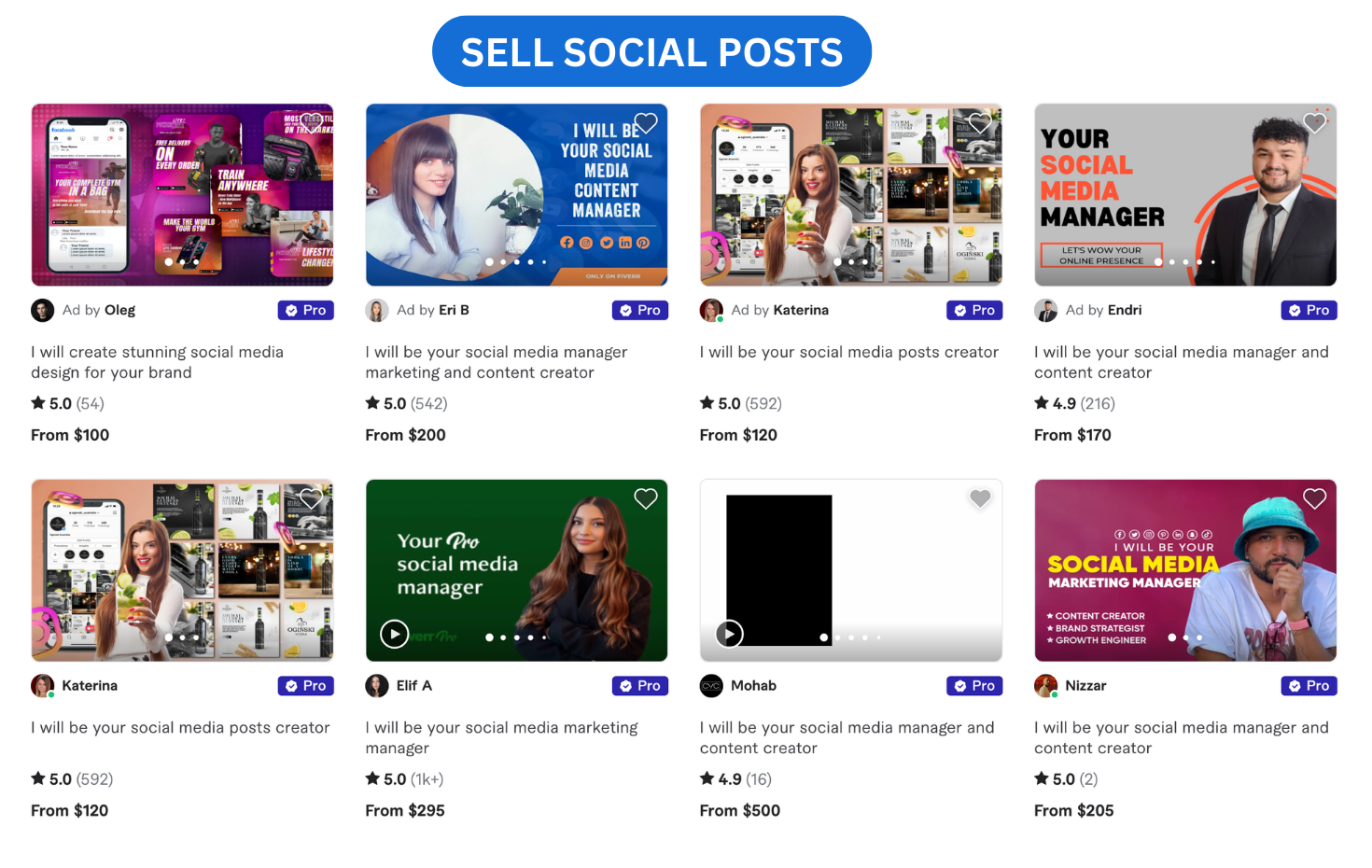 That doesn't even include all the 'offline' businesses you can provide services to.
And it makes sense, right? After all… Attention is the
Attention

is the New Currency
The new wave of billionaires are using social media to get rich fast.
Kylie Jenner turned Her social audience into a billion dollar business overnight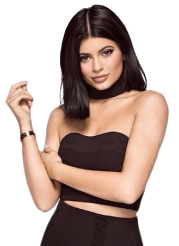 Dwayne Johnson's tequila company is valued at a billion dollars just because of his massive Instagram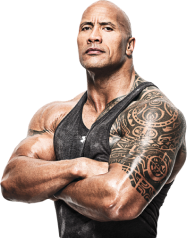 Conor McGregor sold his whiskey brand, Proper No. Twelve, for $600 million because of his Twitter following.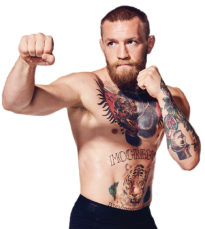 And newbies are using smart technology to auto-grow their accounts and profit with zero ad spend: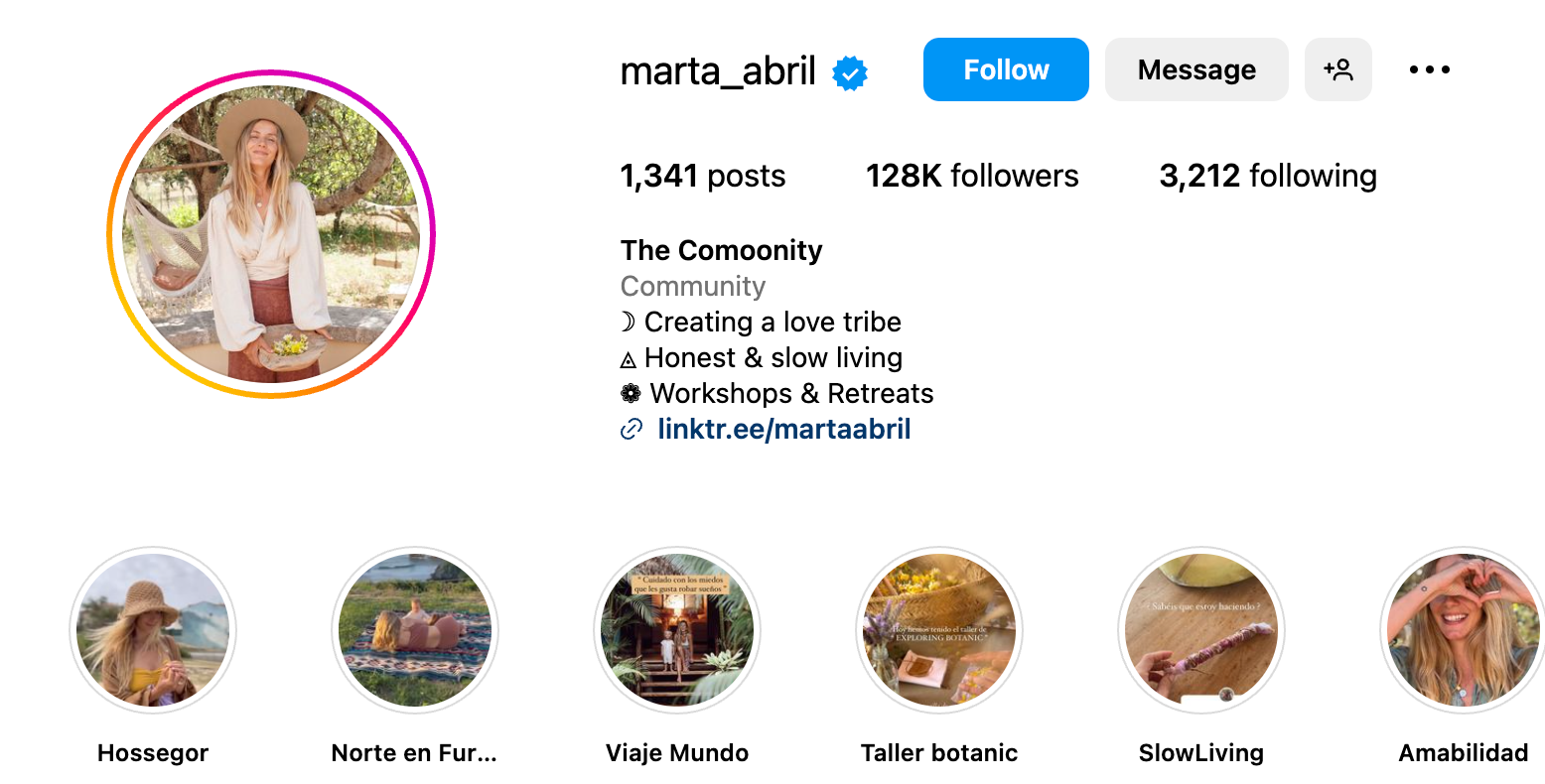 Marta upped her posts to 5 times per day and quickly grew from 10 to 128k+ followers. She now makes a full-time living selling spirituality online workshops to her following.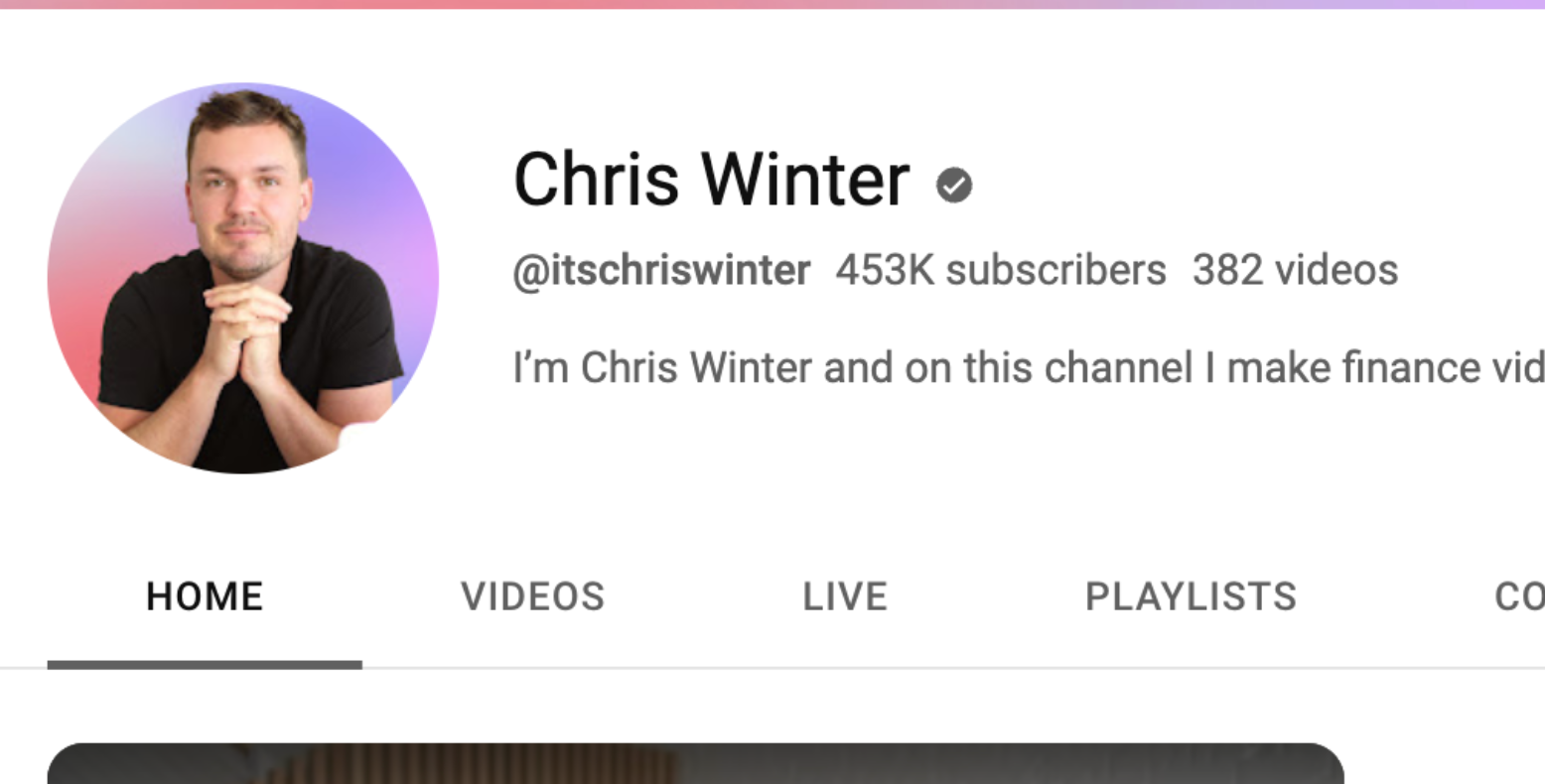 Marta upped her posts to 5 times per day and quickly grew from 10 to 128k+ followers. She now makes a full-time living selling spirituality online workshops to her following.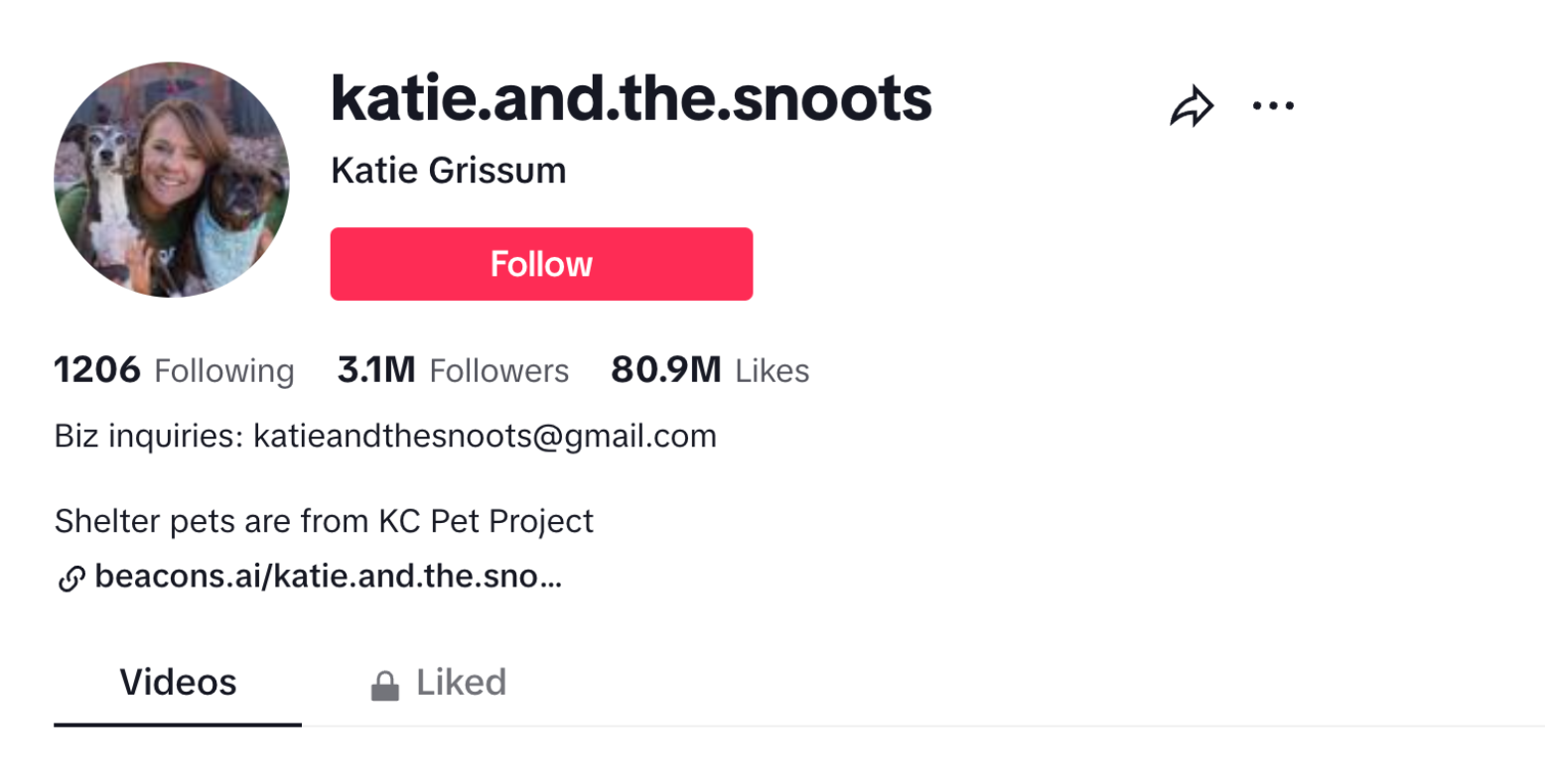 Katie turned her love of animals into a valuable TikTok channel with over 3 million followers that pays her passively. Just by leveraging short, interactive social videos she's able to make a living, plus provide support to local pet shelters.
But I know what you're thinking…
Even with A.I., Creating High-Amounts of Quality, Addicting Content is
Still Super Expensive

and Time-Consuming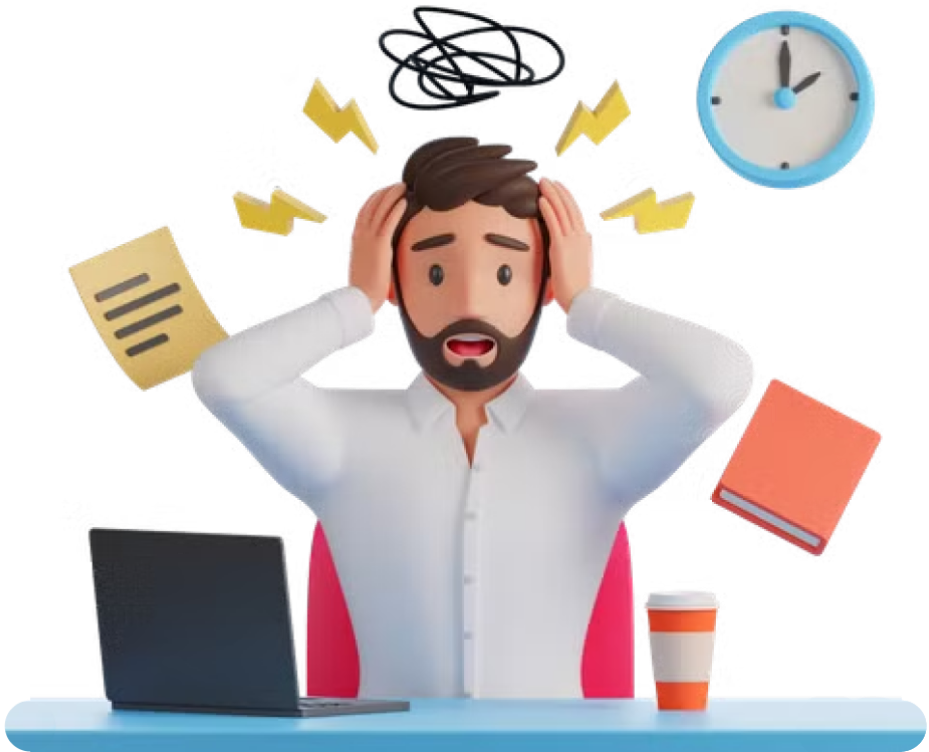 Research Unique, Viral Ideas

That means you need to spend hours researching what's trending and getting views now in your niche.
Reformat for Different Socials

For maximum results, your social media content needs to be 'native' to each platform or appear like other content there.

That means re-recording videos, re-editing images, and wasting even more time.
Create Multiple Videos and Images

Then, waste time recording yourself on camera and coming up with the scripts and descriptions for each individual post.
Schedule it Over and Over

Just posting once a day isn't cutting it anymore.

That means you need to invest in costly scheduling tools like HootSuite and log in every few hours to reschedule the post.
Even with individual AI tools and social schedulers like Hootsuite & Buffer, getting traffic and sales for yourself or clients from social platforms is not easy.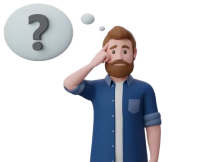 But now, there's an easier way…
Let New AI Create Social Media Campaigns &
Perpetually Post Them

For You
Hey, it's 7 figure agency experts Ben Murray and Abhi Dwivedi here.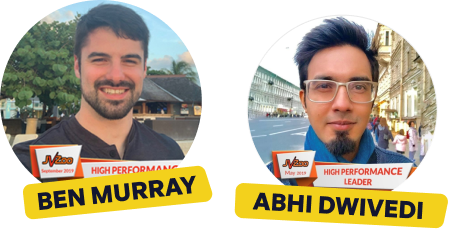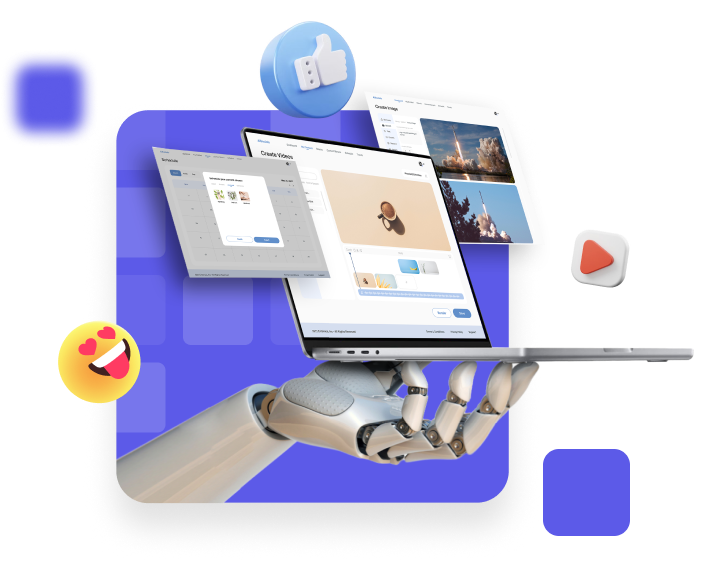 For years we've dreamed about creating a real 'push-button' traffic and leads tool that sent target traffic whenever we needed in any niche.
Finally, it's happened. We've built a real AI assistant that makes stunning social media posts and addicting reel videos for multiple social networks from just a keyword.
Then, it perpetually posts them for you with no scheduling needed using revolutionary 'content stream' AI scheduling technology.
Yup, now you can send traffic all day with no work or giant agency team needed.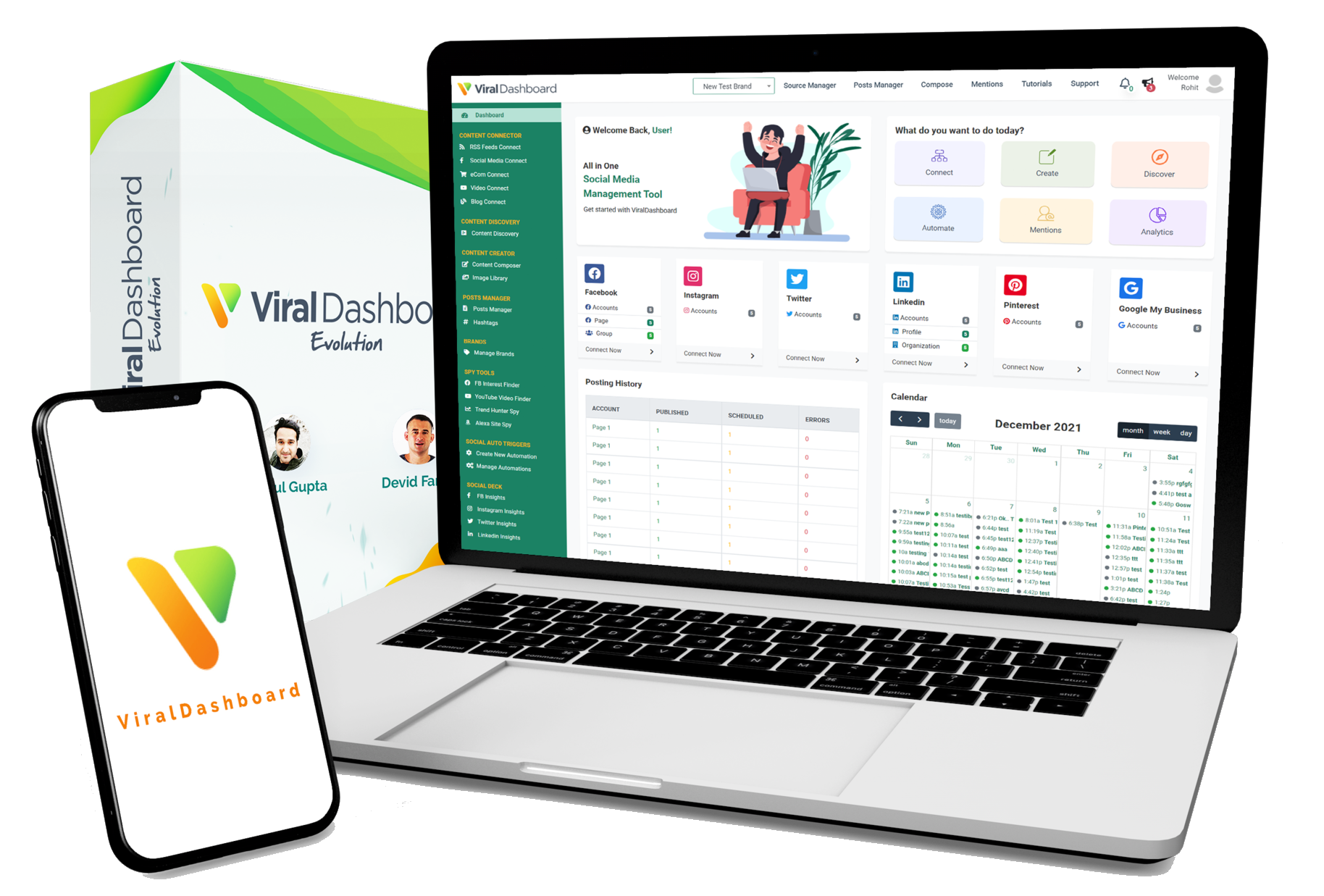 The first all-in-one AI tool that runs an SMMA (social media marketing agency) business, doing the work of an entire agency for you.

ViralDashboard creates all your post and video content from just keywords, then perpetually post them over and over for you on autopilot, just as you had a big team working around the clock.

"...will probably save us at least $30k per year."
THANK YOU for freeing us from thousands in annual fees. Really, this will probably save us at least $30k per year. The artificial intelligence scheduling in ViralDashboard is going to save us hours of time each week and eliminate our other scheduling app fees. Not to mention this amazing ability to create all this gorgeous looking instagram and video content is a massive game changer!

"I never felt so excited…"
I've been exploring AI apps this year and can honestly say after testing ViralDashboard that nothing comes remotely close to what this can do. After playing around for a few minutes, I never felt so excited and hopefully to seriously start my business. In fact, I already have three people asking for videos this week.

ViralDashboard is
Easy to Use
Find Viral Topic Ideas for the AI to Make Content Around
Enter a keyword and find trending topics on Reddit, YouTube, and Google will get tons of attention and shares in your niche.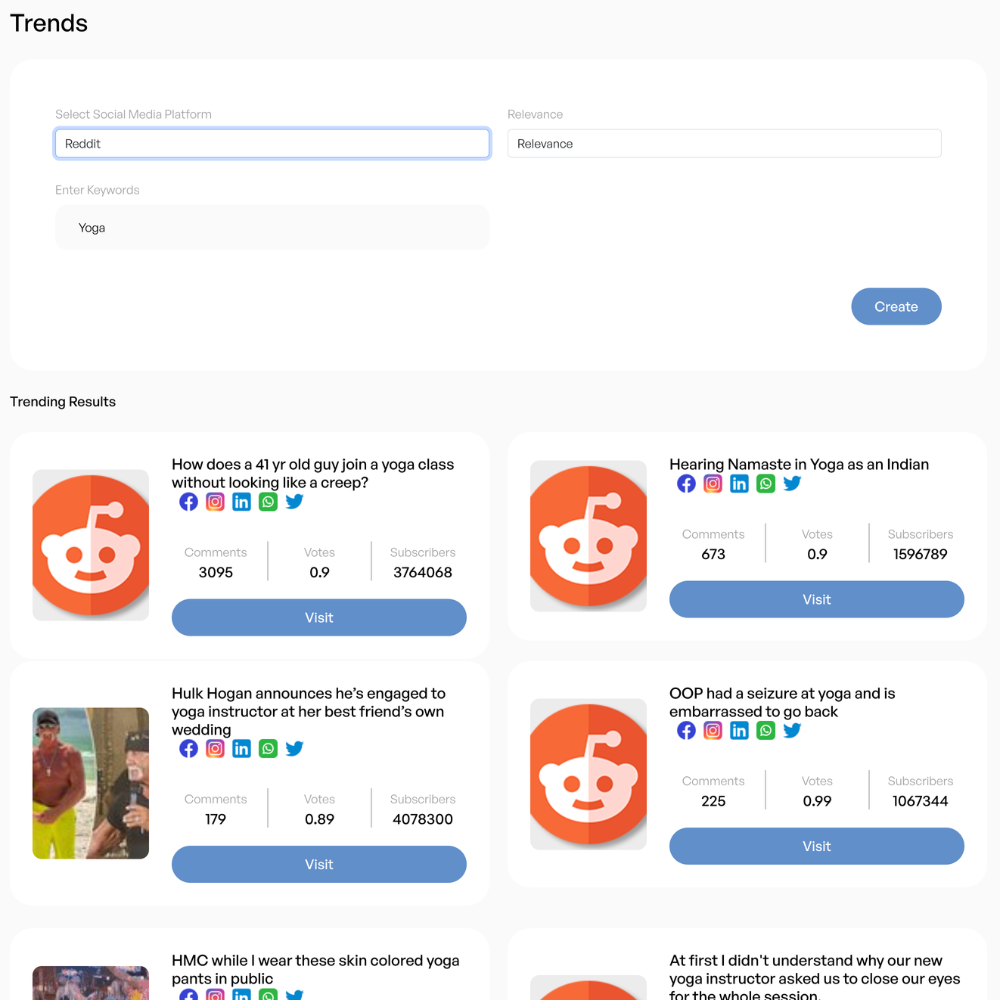 Enter a Keyword and Choose the Number of Posts & Videos to Make
Then, enter a keyword, enter the number of posts you want to make, and choose what type of post to create and for what network.

The AI will get to work creating high-quality, additive social posts and videos that are all fully unique for 100s of pieces of viral content in seconds.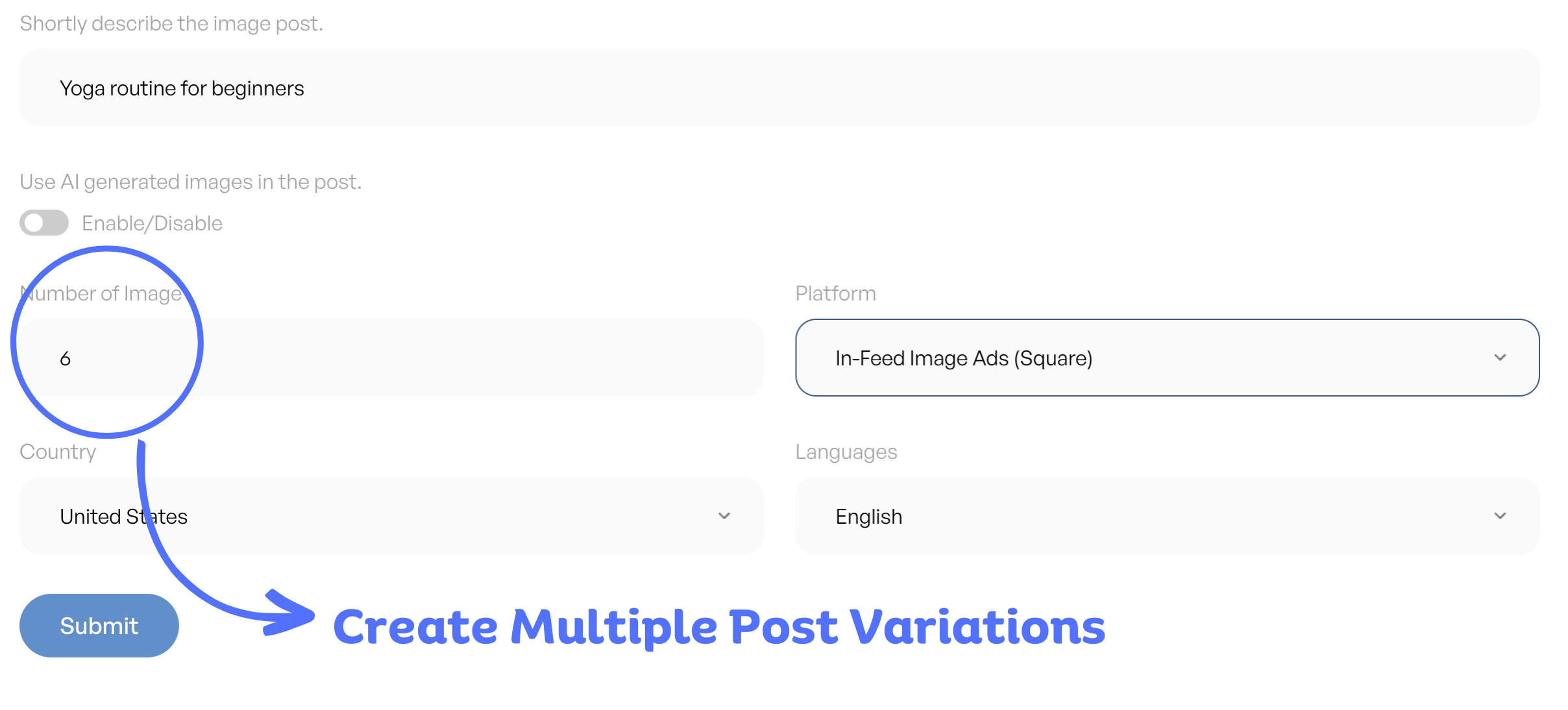 Preview Your Already Finished Content
Then, preview all the marketing materials ViralDashboard created for you. The AI assistant creates unique, gorgeous social posts and social videos native to each social network.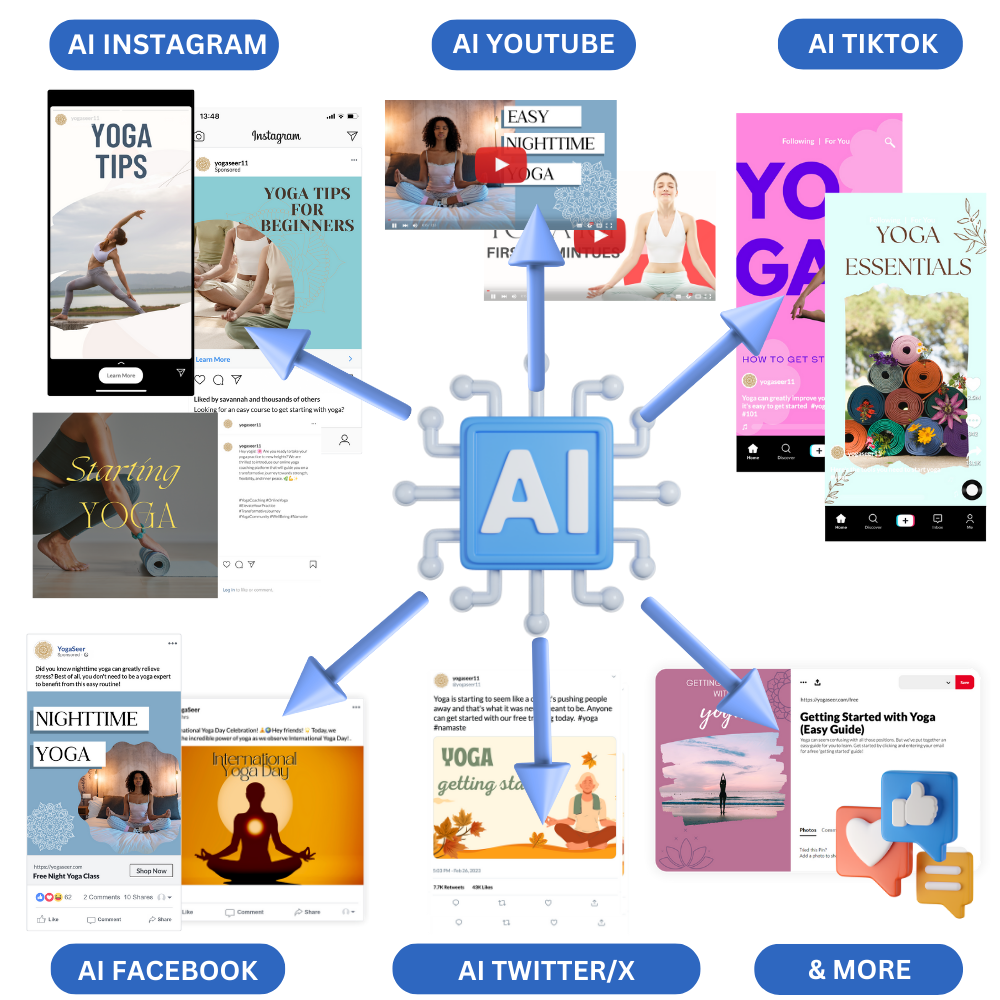 And full agency social campaigns for you to land the clients in the first place using social media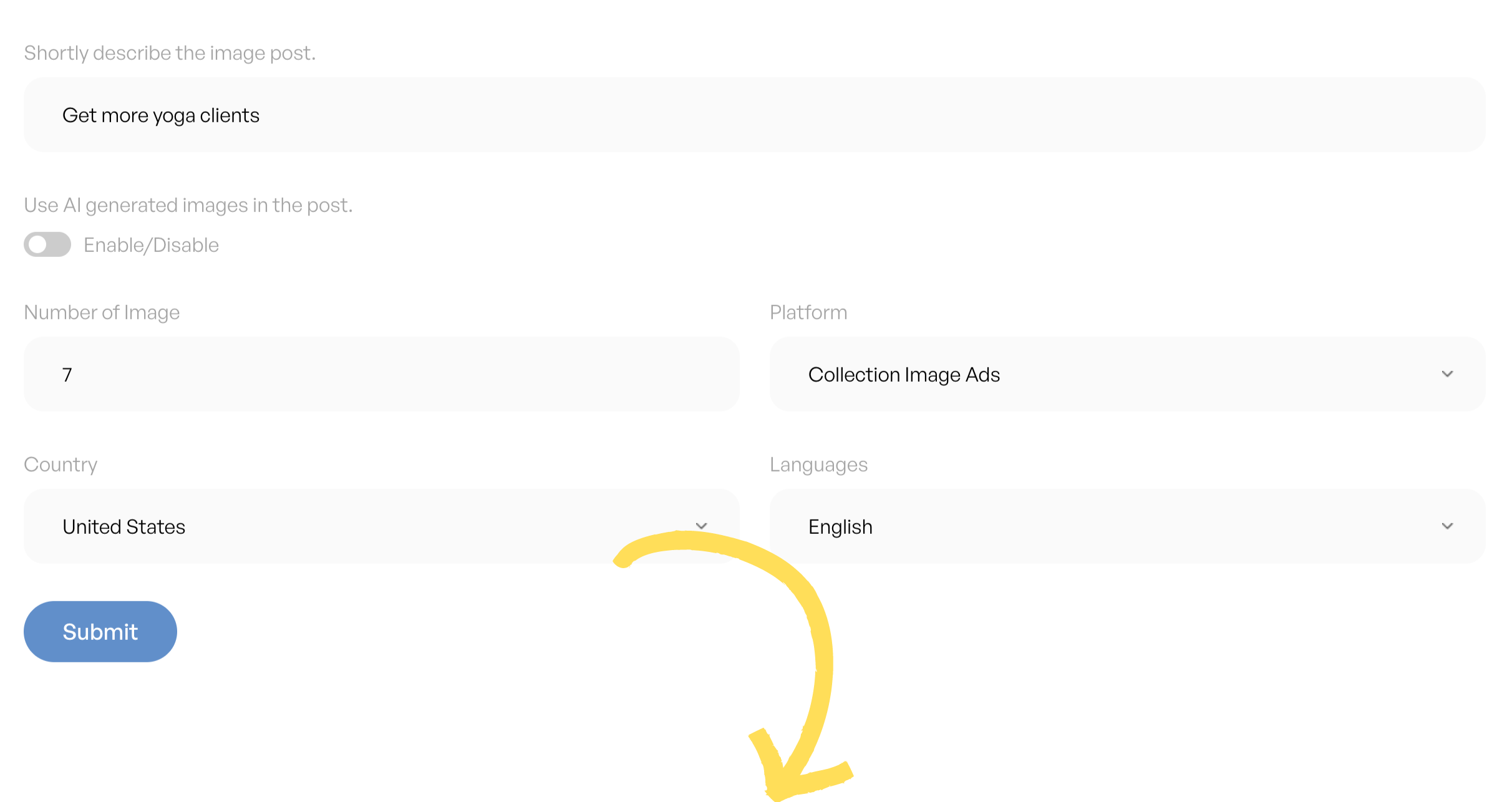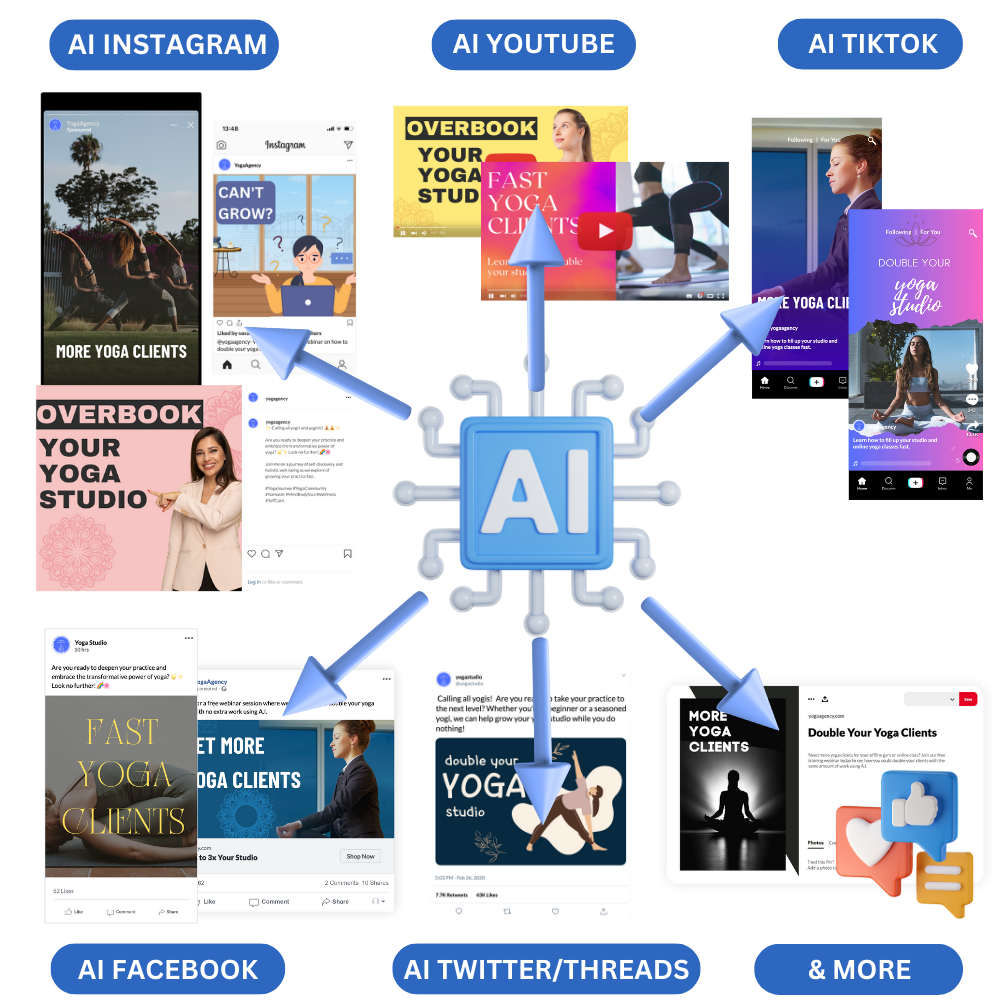 Customize Anything Using Drag/Drop Technology
Everything the AI creates is fully customizable with drag/drop technology

Customize Your AI Image Posts with the Drag/Drop Editor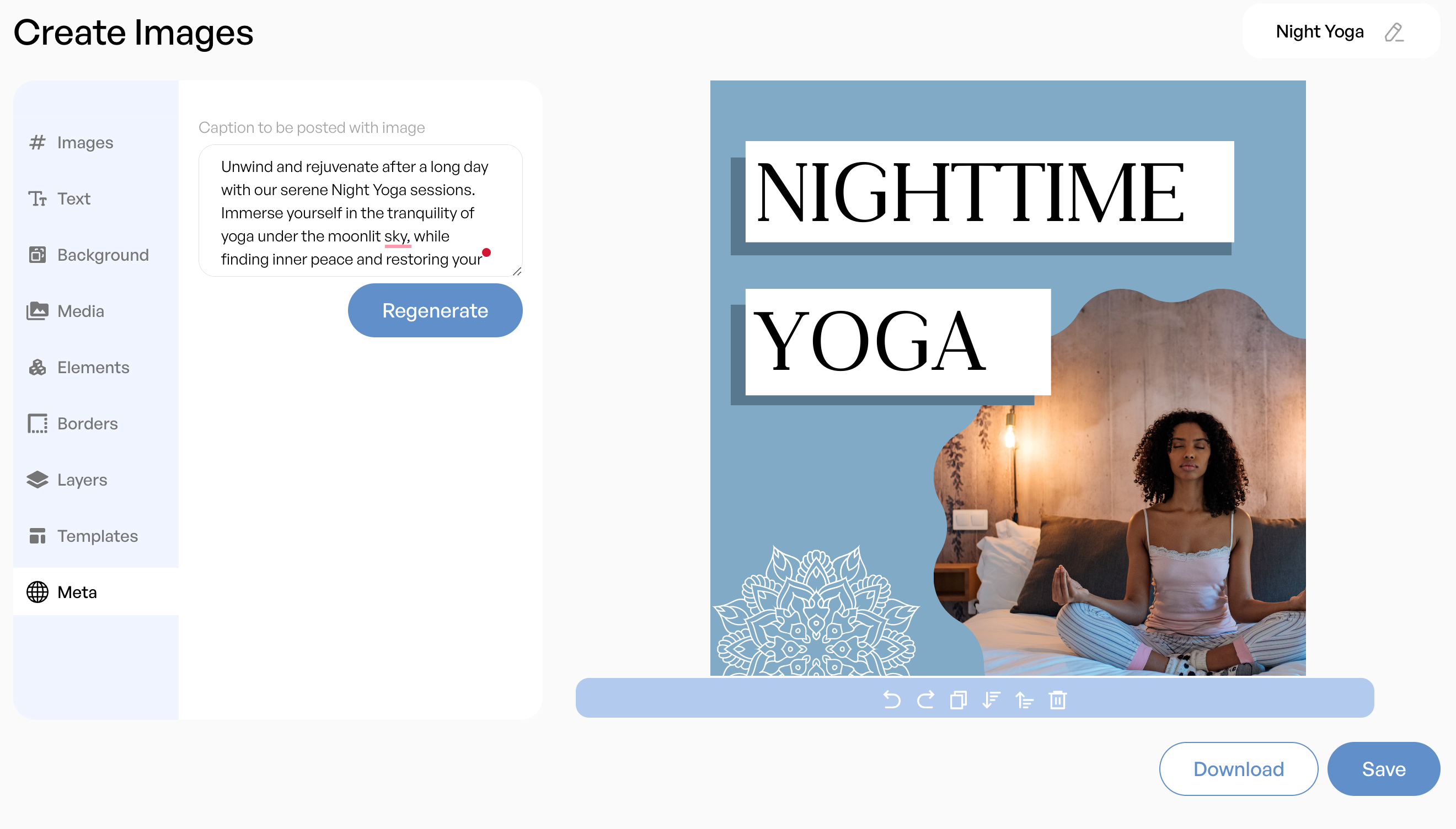 Or, Customize Your AI Video Scripts and Social Media Videos with the Cloud Editor
Add Posts to AI 'Content Streams
Create smart AI content 'streams' or collections of, say, quotes, another stream of AI articles, another stream of viral videos, etc. for each individual client.

Then, specify when each type of 'stream' will post to the clients' social media. For example, quotes content stream can post each Monday and Friday at 2 pm, a content stream of memes will post weekly 3 pm on Wednesday, etc.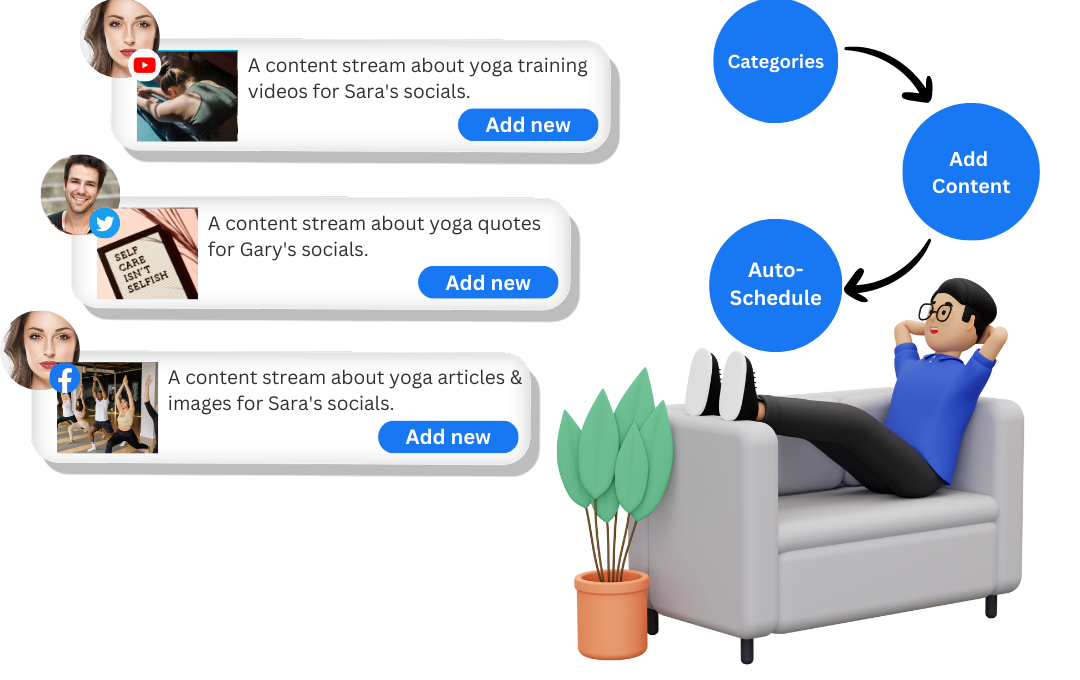 Watch as the App Perpetually Posts the Content
The app will then post whatever content you have uploaded to that particular stream at that time and once it runs out of new posts, it will start recycling the older posts at the best times so you're always posting content continuously.
Plus, it will optimize the posts if you want based on what pieces of content work best and at what times using machine learning.
Clients will have no idea it's AI software and assume you have an around-the-clock team.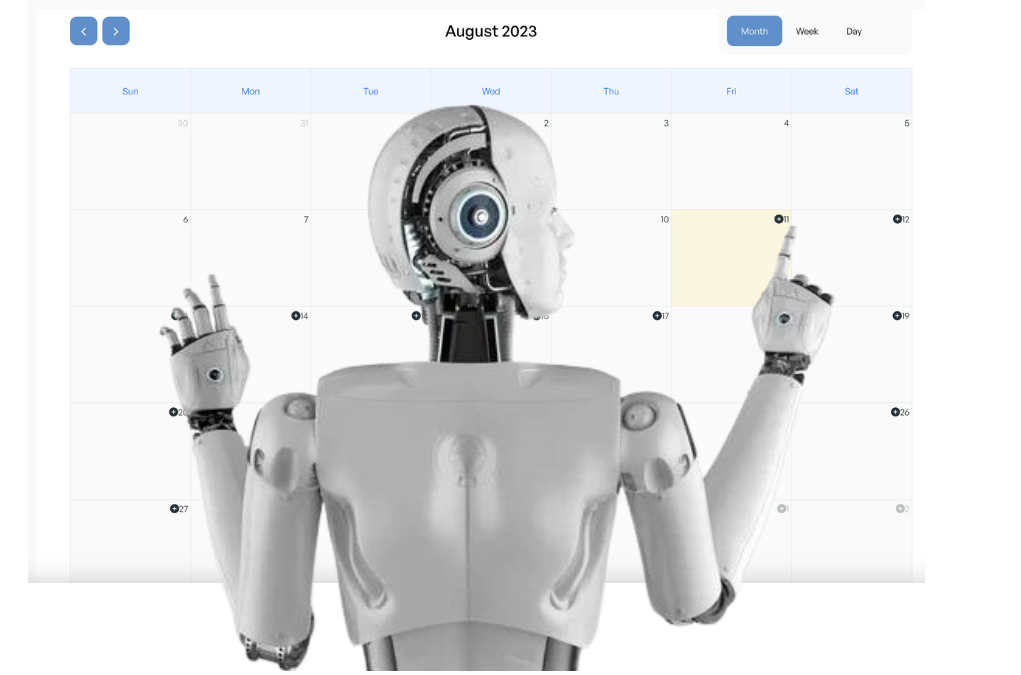 Just log into your dashboard at any time and check your monthly results from all clients so you know how fast to scale your business.
ViralDashboard Creates Super
High-Quality Content & Posts

it For You Like:
Pinterest, Linkedin, & More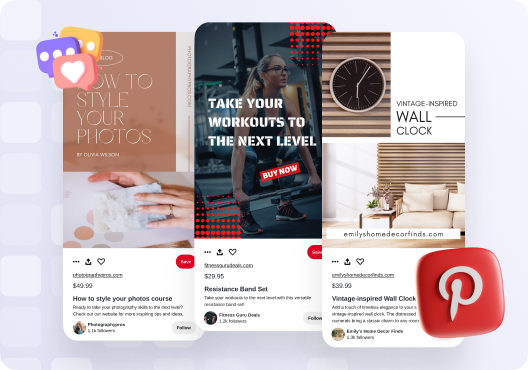 Instagram & Facebook Timeline Videos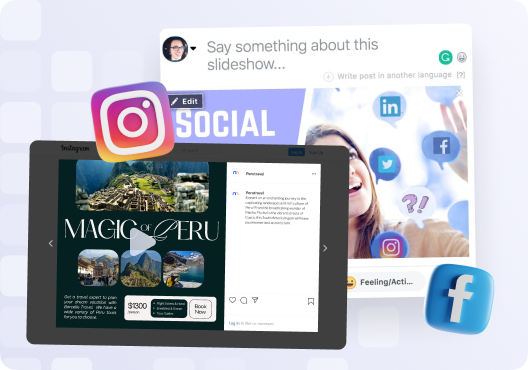 AI Articles, Social Descriptions, & More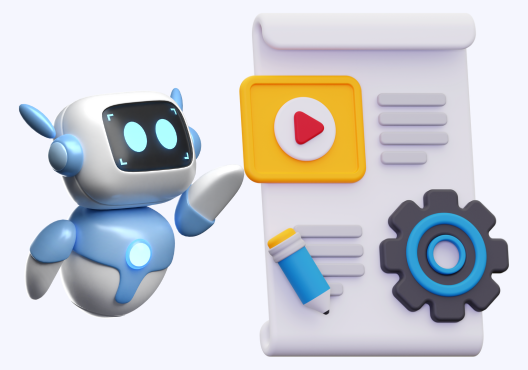 All Scheduled and Posted For You At Optimized Times Using Real Machine Learning.
There's Never Been Anything Like This!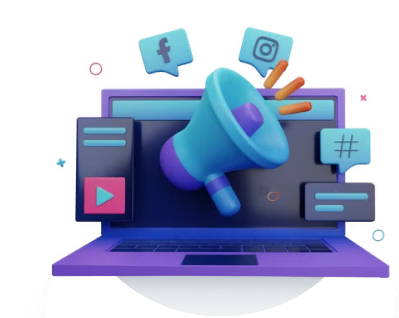 Watch How
Easy it is to Use

ViralDashboard

Here:
Unique Features
Never Seen Before

in ANY App Include…
Create ViralDashboard Media Campaigns from Keywords
ViralDashboard creates super engaging social media posts and videos just from keywords.

Choose the post type, enter the number of posts to make, enter a keyword in any niche, and watch the AI assistant pump posts and videos for Instagram, TikTok, Facebook, YouTube, Reddit, Pinterest, and more.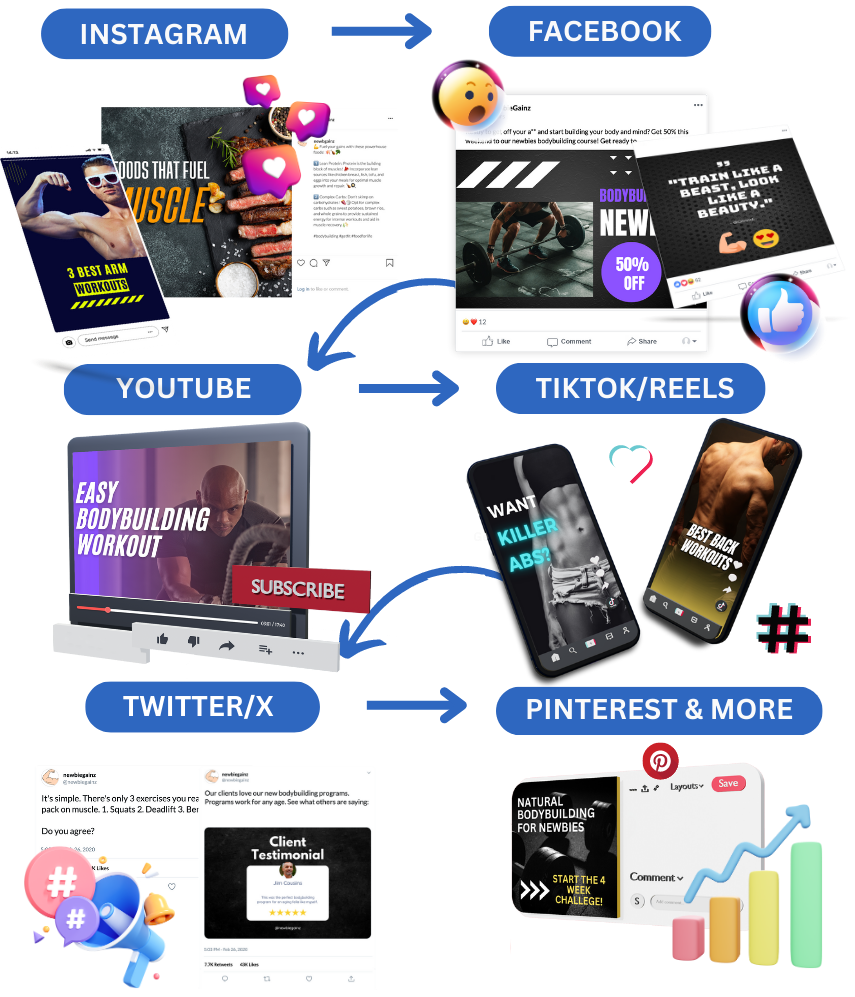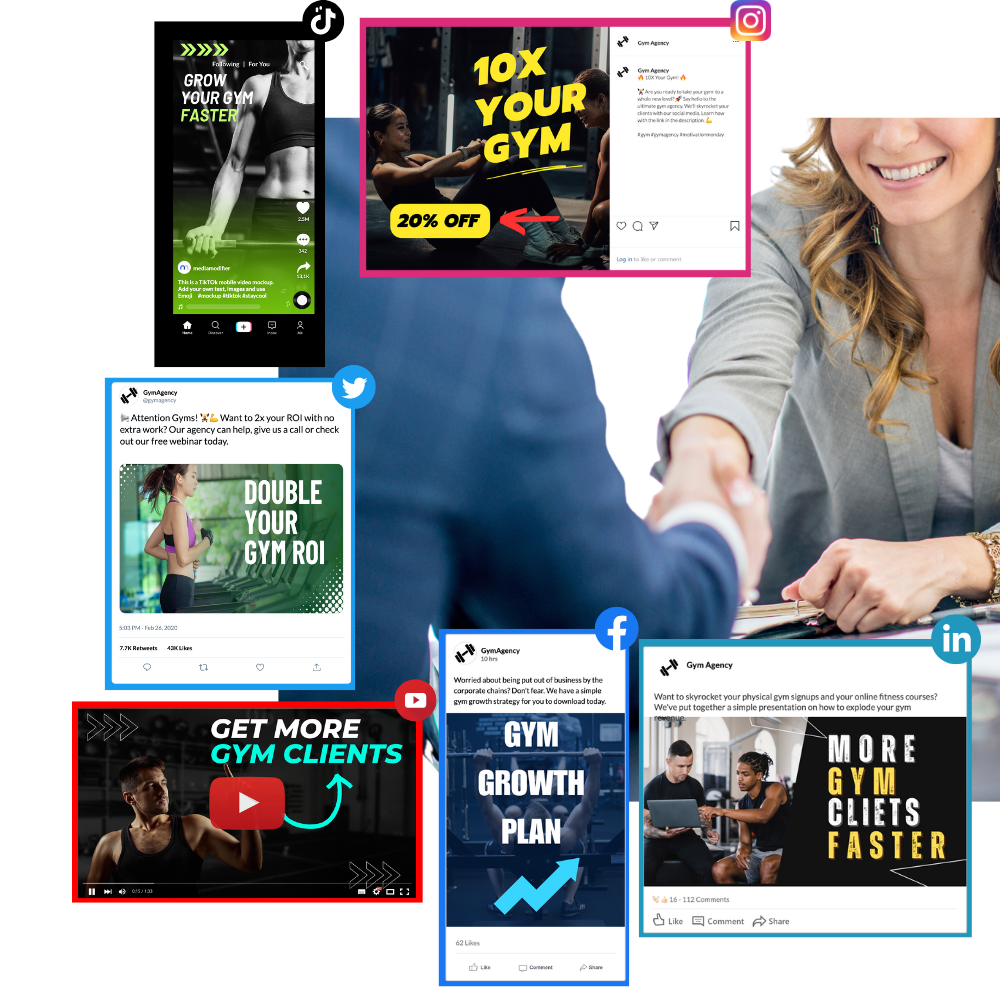 AI Agency Social Campaigns from Keywords to Land Clients
Instantly generate your own AI addictive social campaigns to auto-get new clients for your agency while you sleep.

Create specific campaigns that target clients in a single niche like campaigns that land plumbing clients or campaigns that land yoga studio clients by just entering a keyword.
ViralDashboard Post Creation Wizard
Enter a keyword and ViralDashboard' SocialPost Wizard will make multiple engaging posts for any social platform from it. It's so easy to use…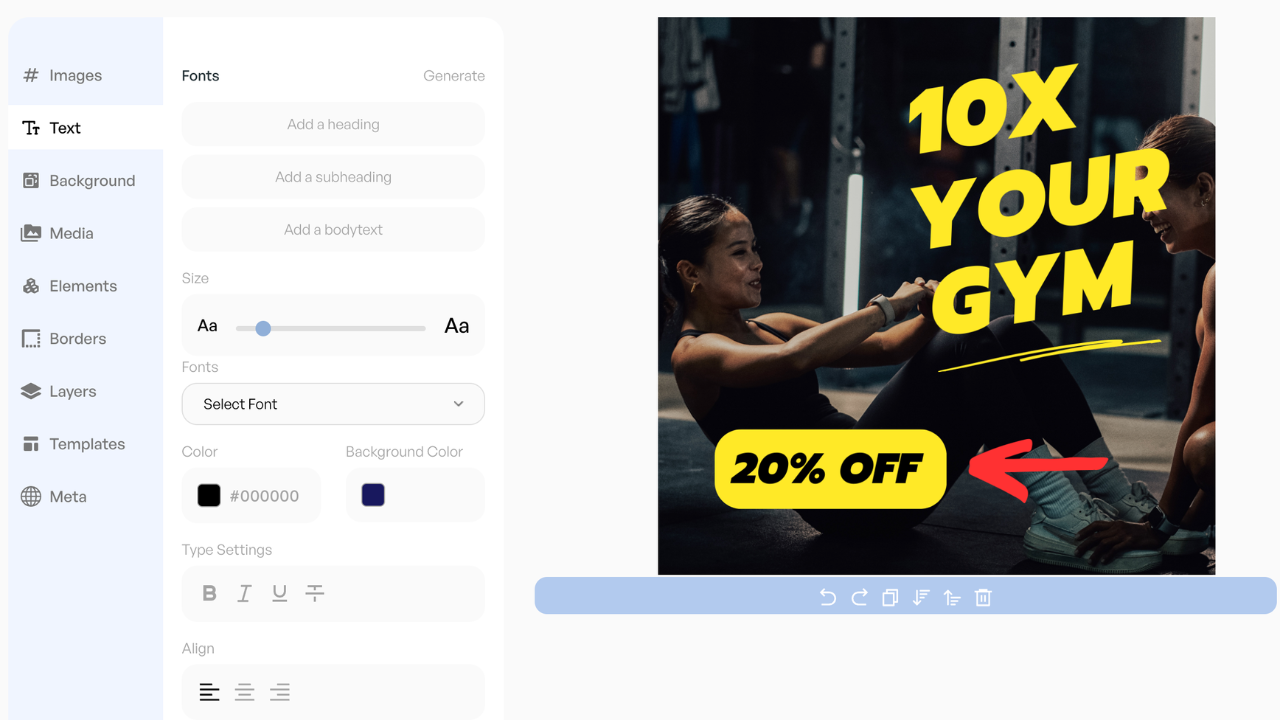 01.

Enter a Keyword & Number of Variations
Enter a Keyword and Number of Variations
Enter a keyword you want the ViralDashboard Post Wizard to create content around and the number of variations on the post you want it to create.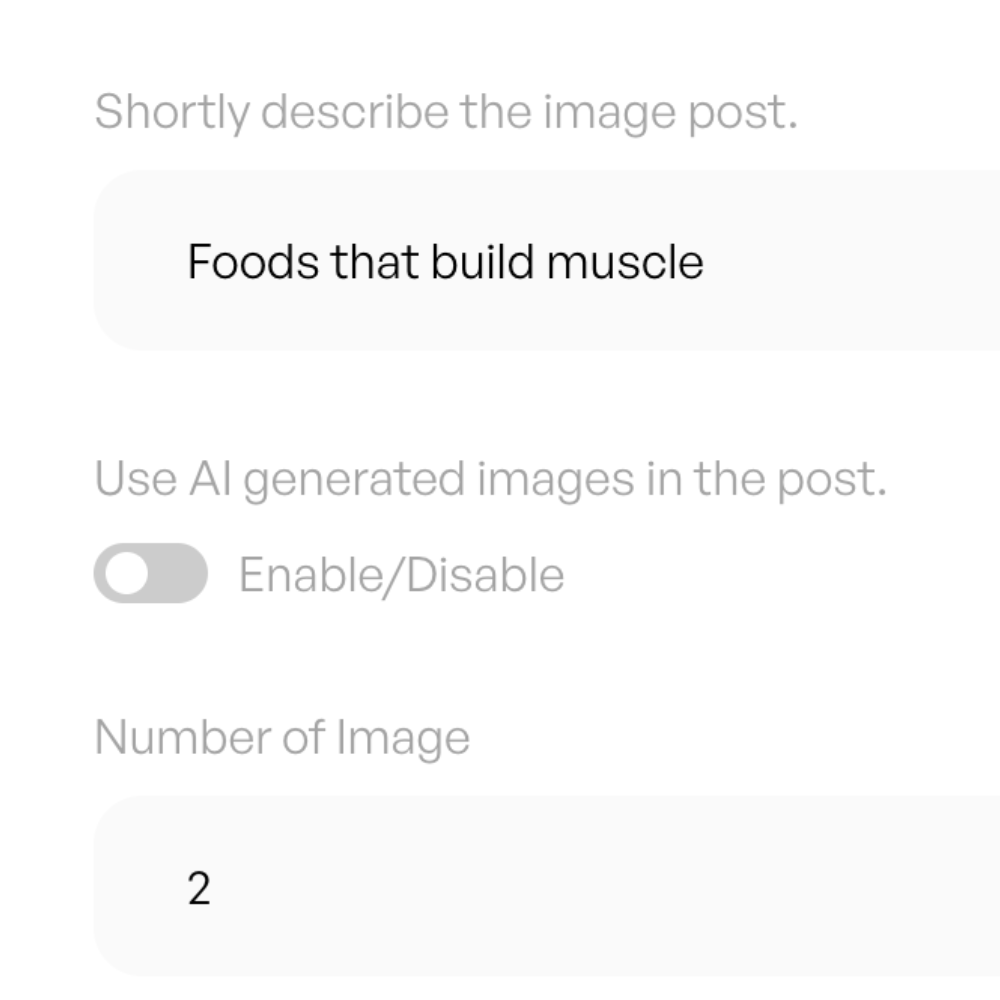 02.

Choose a Social Platform
Choose to create a native post for Instagram, Facebook, X, LinkedIn, and more with specific dimensions.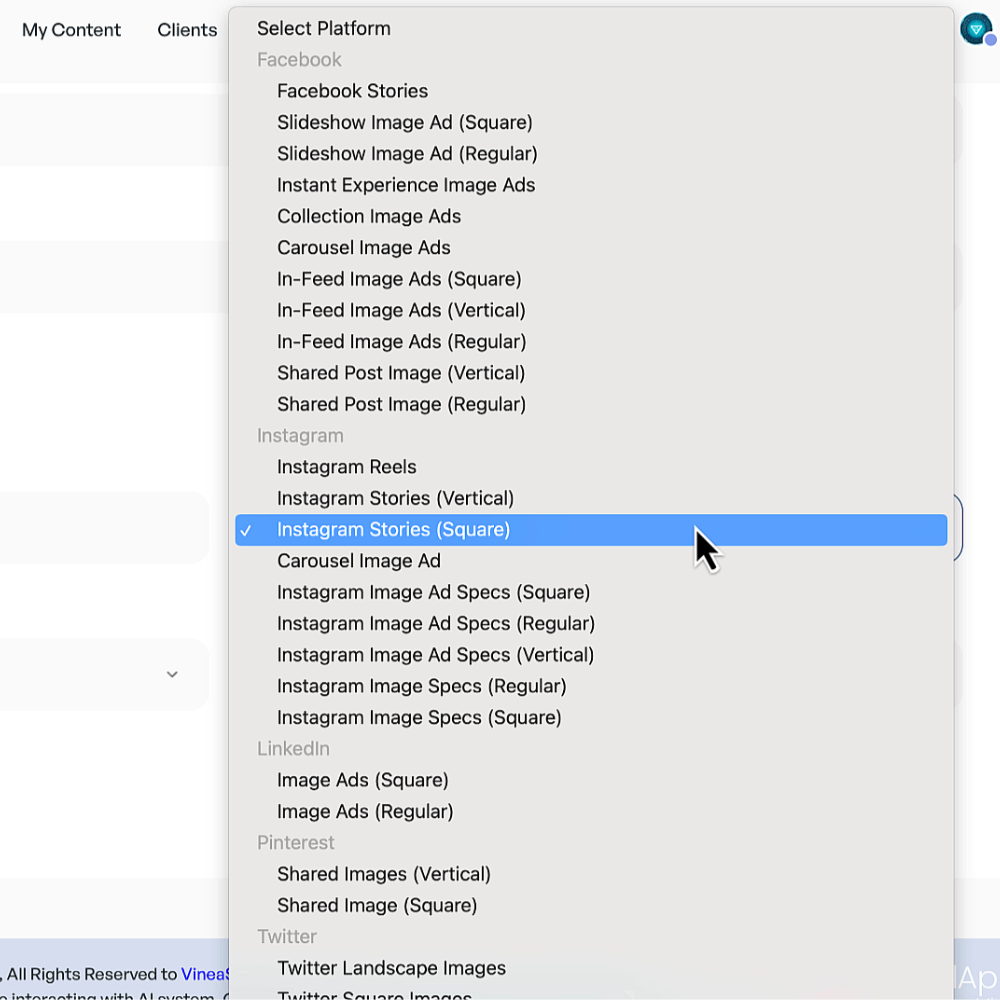 03.

Customize the Image & Social Post Text
ViralDashboard will create a unique and engaging post with an editable image and editable body text.
Feel free to add text, layers, emojis, shapes, elements, stock images, and more to customize the post how you like.
Edit or regenerate the post body text as well with AI.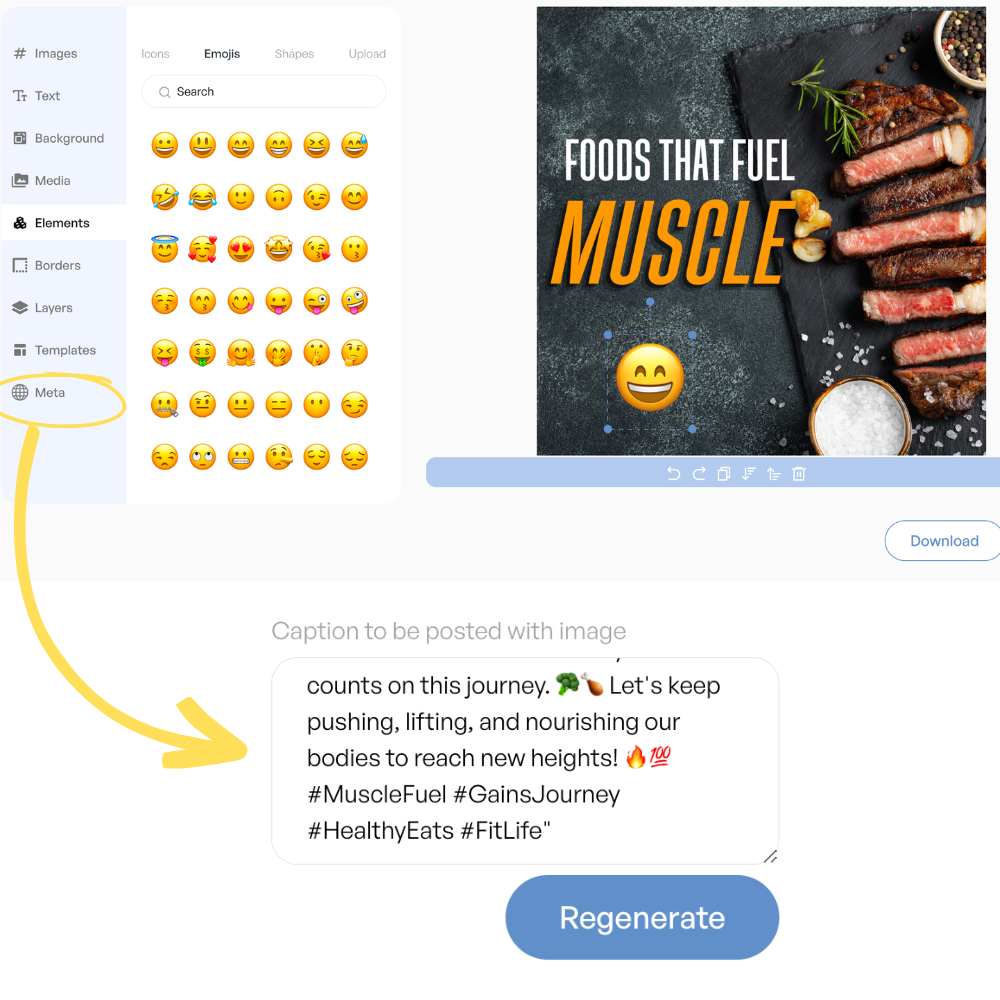 04.

Or, Choose from DFY Templates or AI Images
You can also choose form a huge selection of gorgeous DFY templates to customize and use, or generate an AI image using Midjourney to really stand out on social timelines for your post.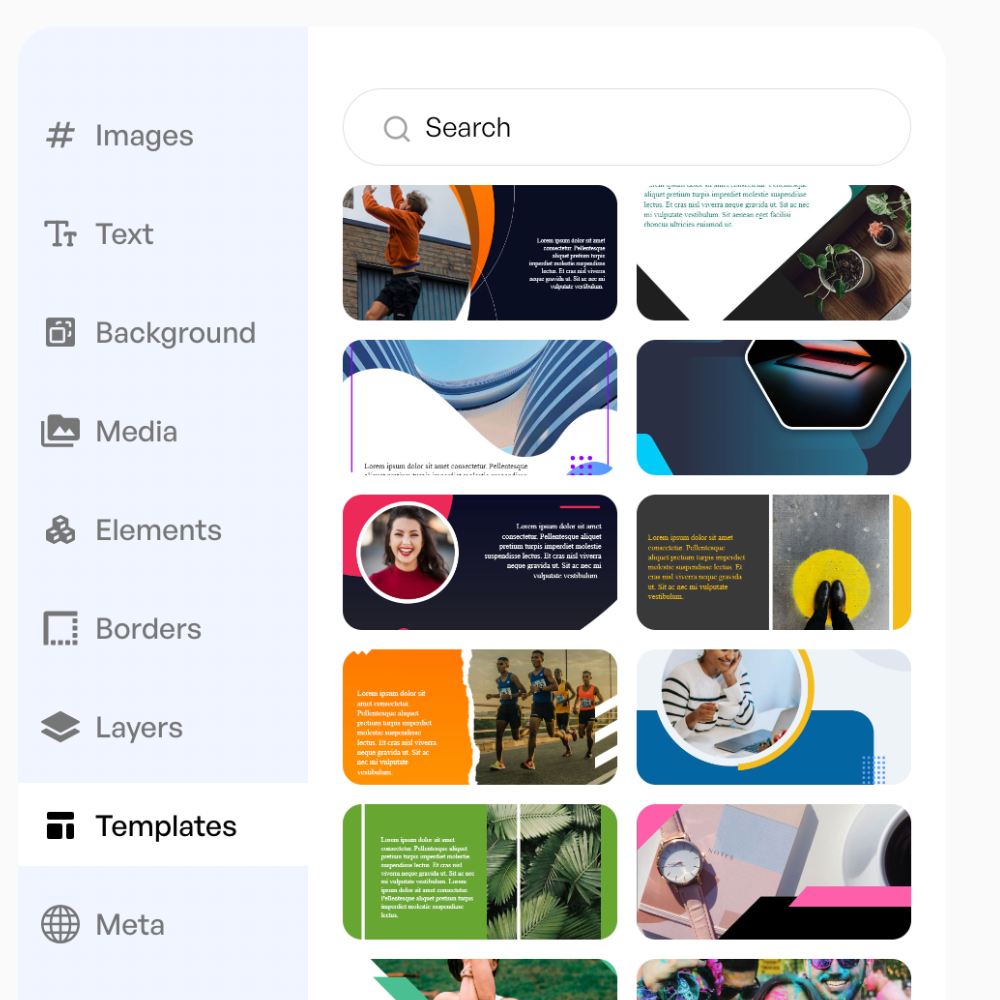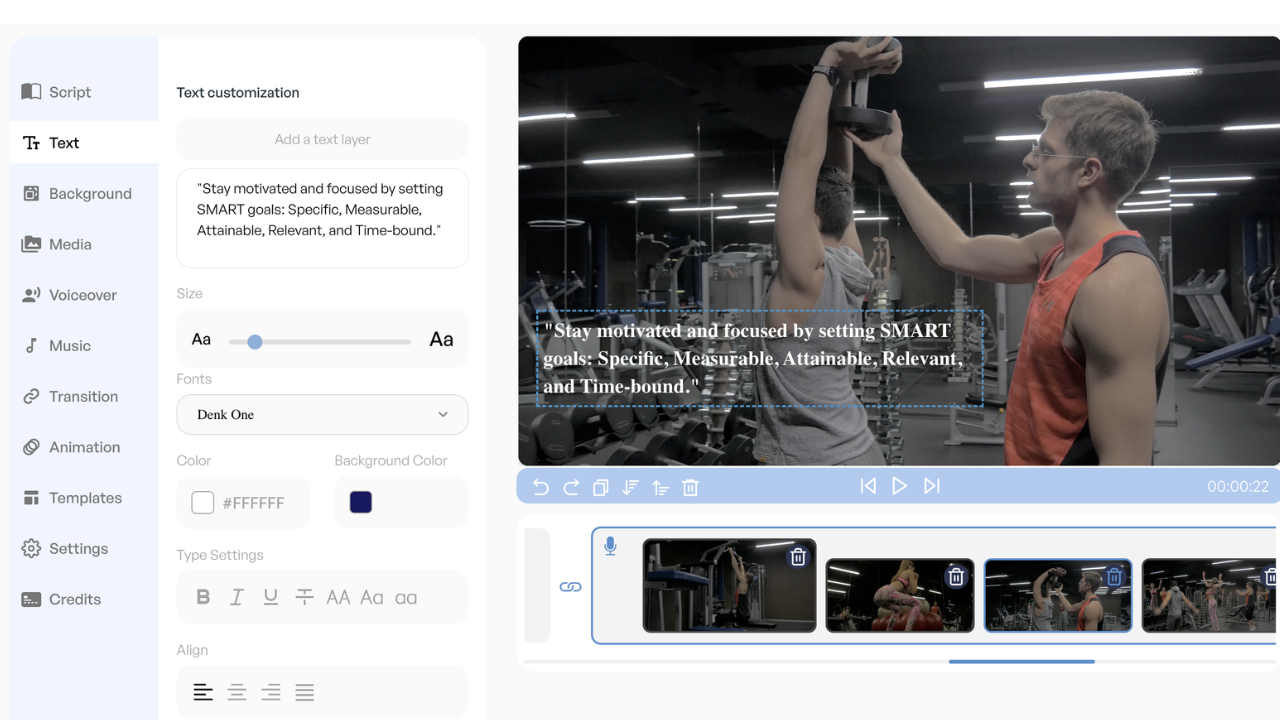 ViralDashboardl Video Creation Wizard
Enter a keyword and ViralDashboard' SocialPost Wizard will make multiple engaging videos for any social platform from it.
01.

Enter a Keyword & Choose Your Post Type
Enter what you want the post to be about and choose what platform the video will be for.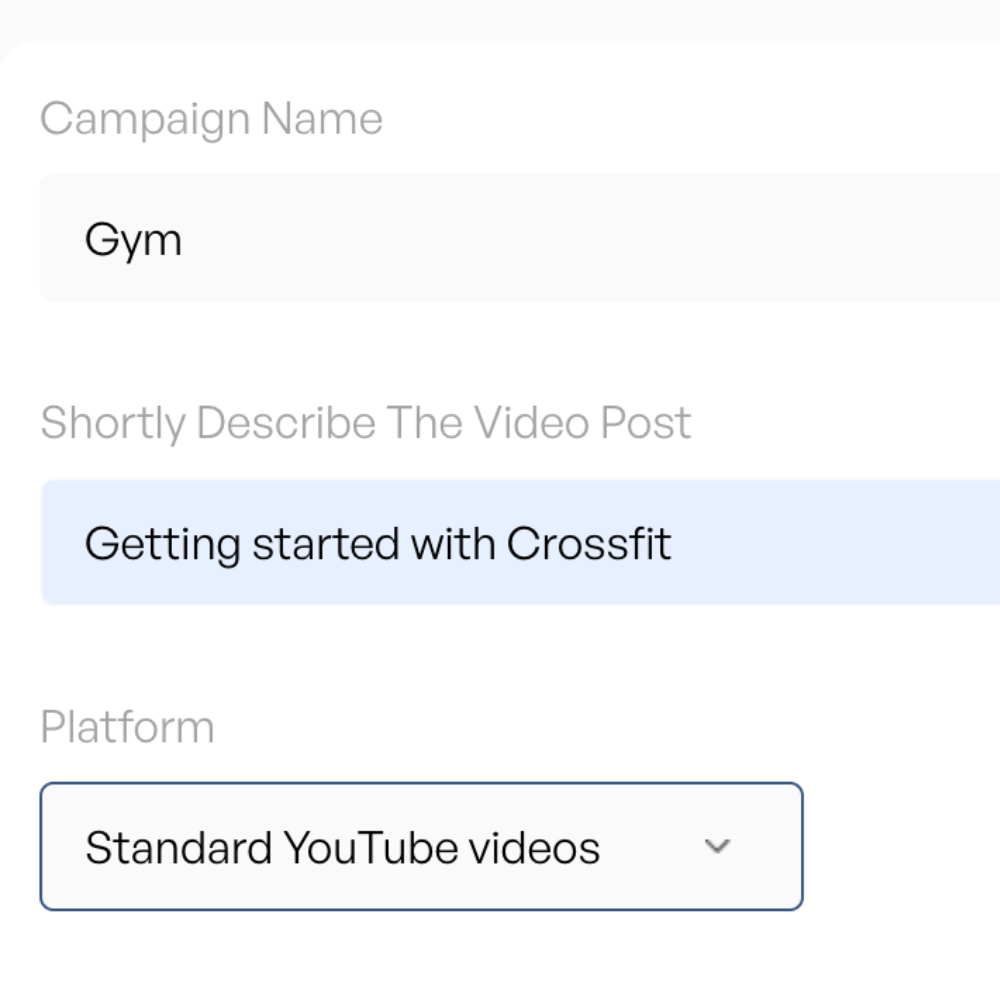 02.

Customize Your AI VSL Script
Generate a 'sticky' script specifically for social media videos that will keep viewers watching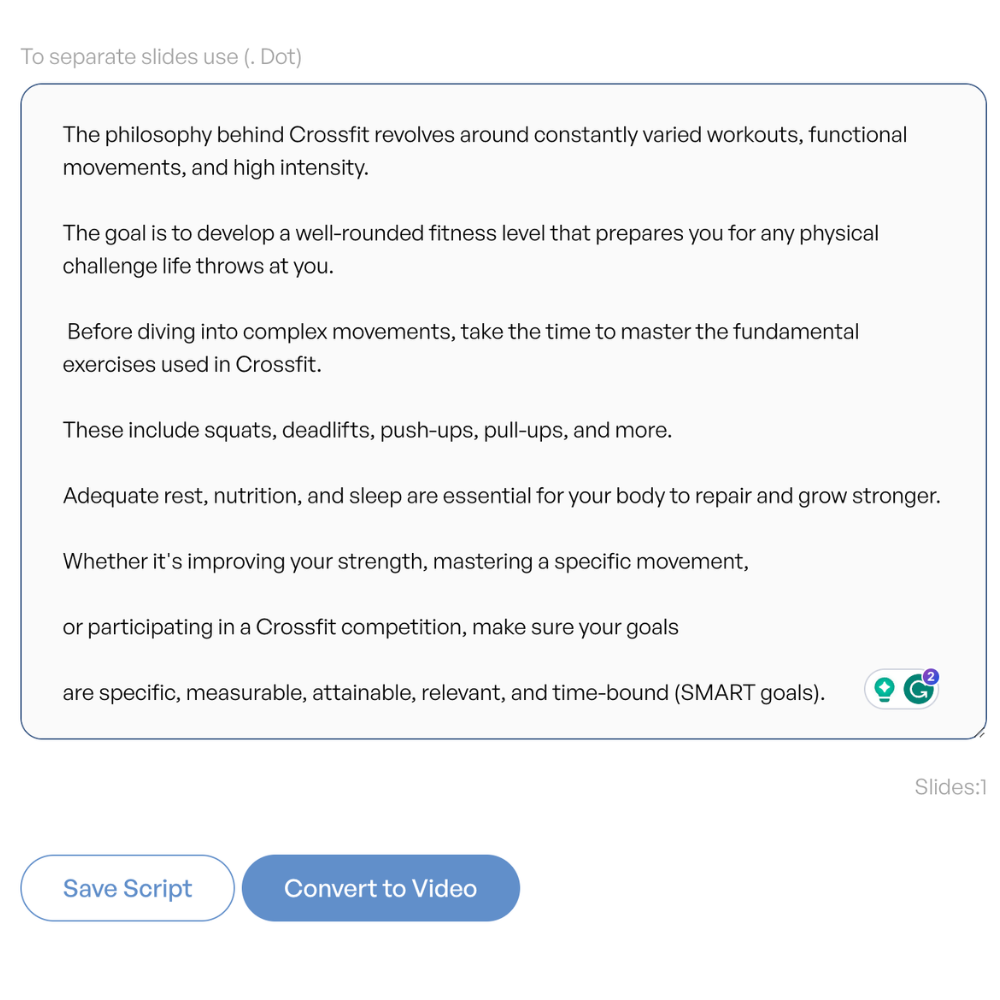 03.

Customize the Video Slides
Then, edit anything about your already DFY video if you want.
Customize background videos from a gigantic cloud library of fresh clips, add text, change fonts, add fancy transitions, add video slides, customize video duration, customize the video dimensions.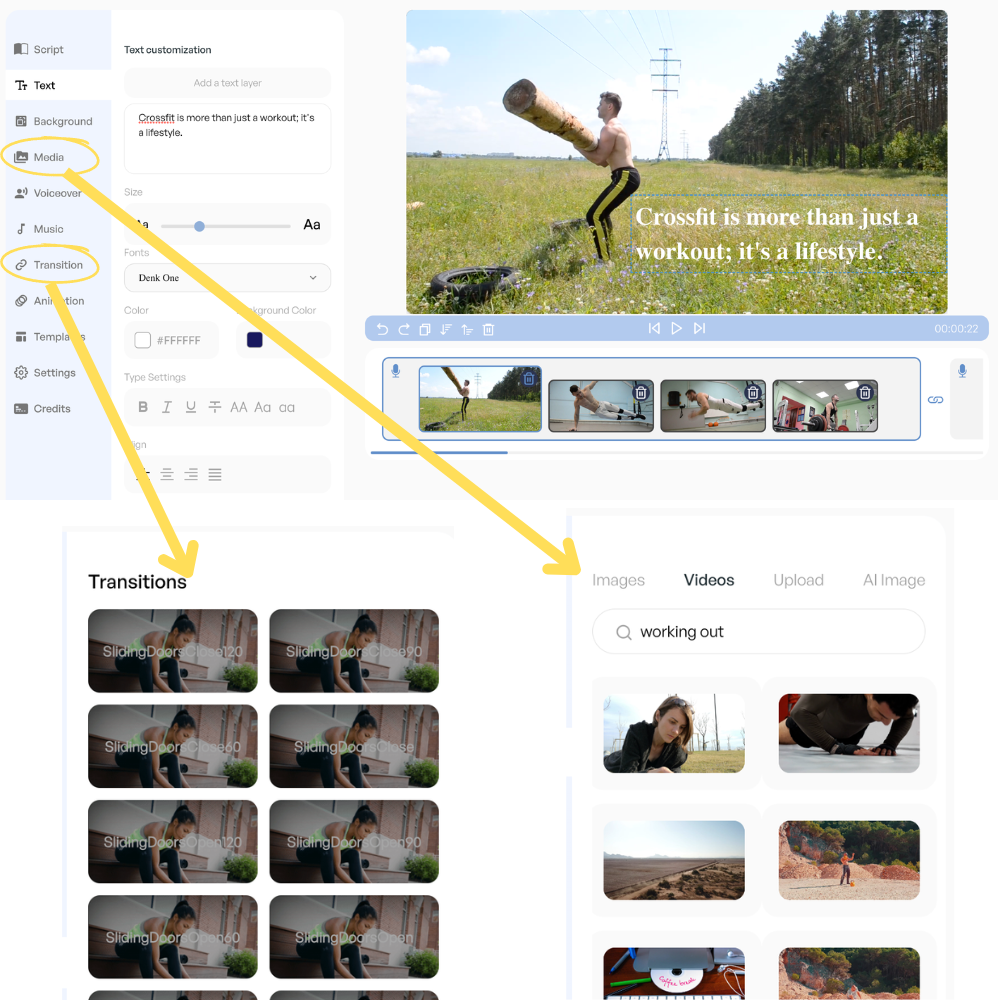 04.

Add AI Voiceovers & Render in the Cloud
Plus, use the advanced text-to-speech engine to add realistic, human sounding voiceovers to your videos. Add jingle music if desired, then render in the cloud to post.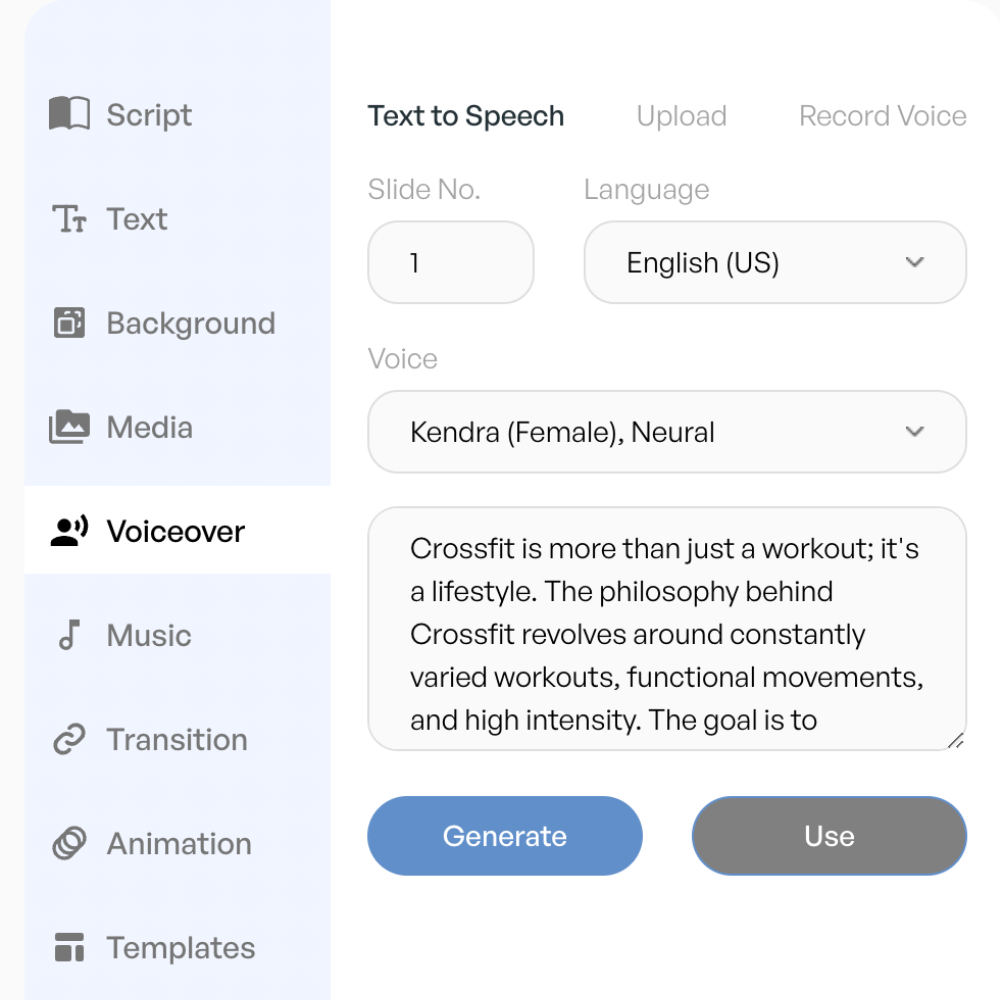 AI Self-Scheduling & Posting Technology
Creating and scheduling every post yourself is time-consuming work.
However, ViralDashboard solves this by posting a full suite of varied content during the week, including a mix of videos, graphics, posts, and more FOR YOU like a major agency company would do for each client using AI technology.
Create the post once, and then ViralDashboard schedules it and reposts it over and over for you at optimal times without having to schedule it again.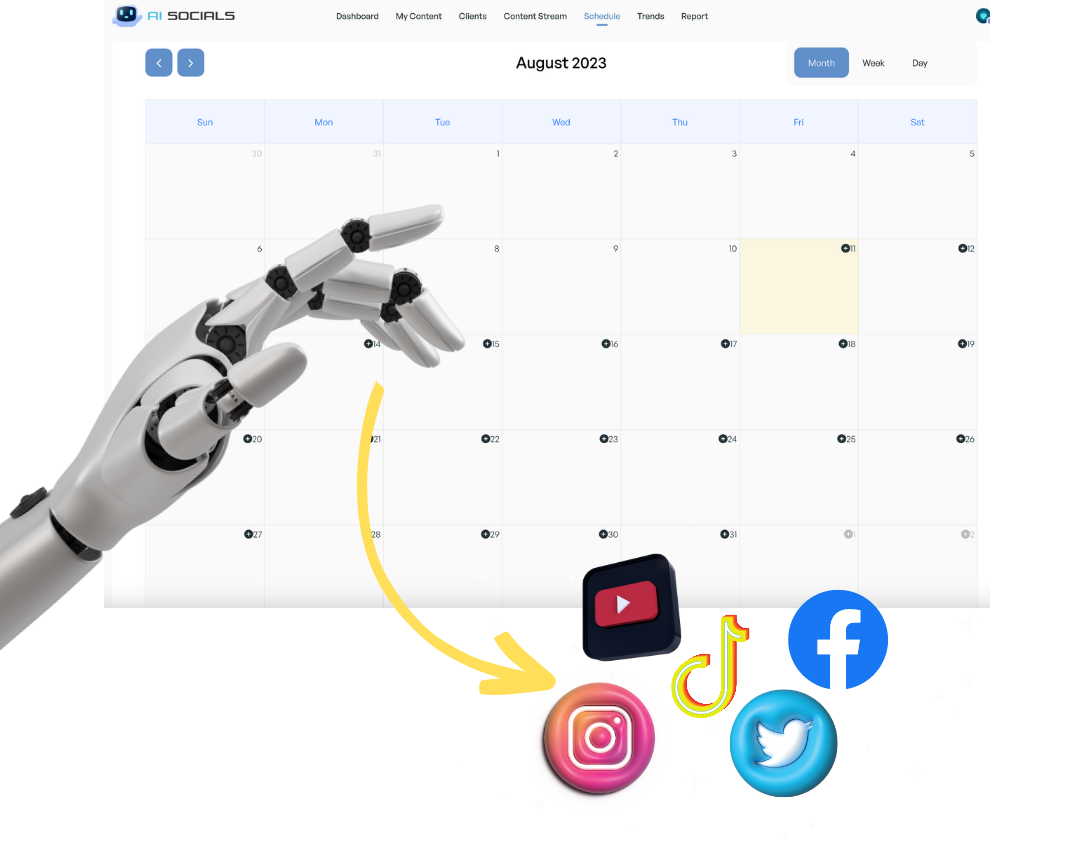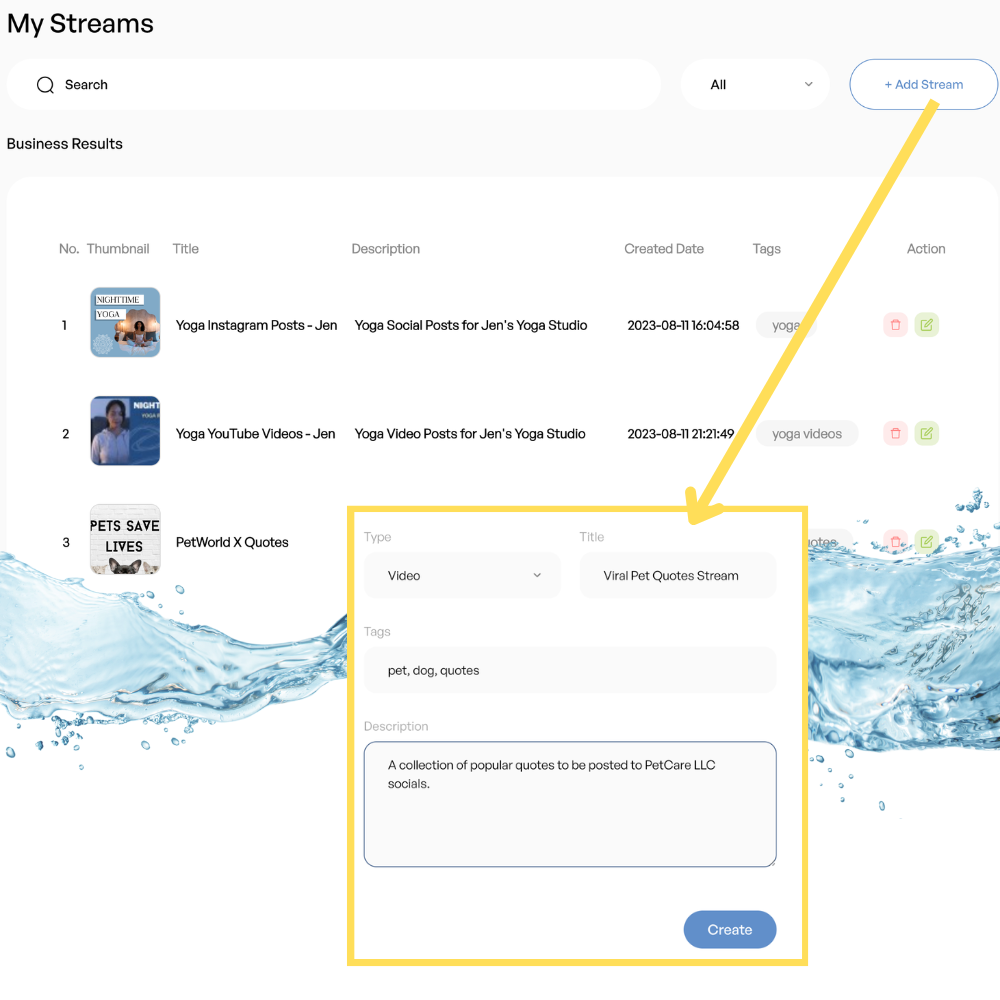 Smart Social 'Content Stream' Technology
Create content 'streams' or collections of, say, quotes, another stream of curated articles, another stream of viral videos, etc. for each individual client.
Then, specify when each type of 'stream' will post to the clients' social media. For example, quotes can post each Monday and Friday at 2 pm, memes will post at 3 pm Wednesday, etc.
Agency Client CRM Technology
Integrate each client into the app and manage their social accounts from one dashboard. Even allow clients to access the software if you want to create their own campaigns and marketing materials.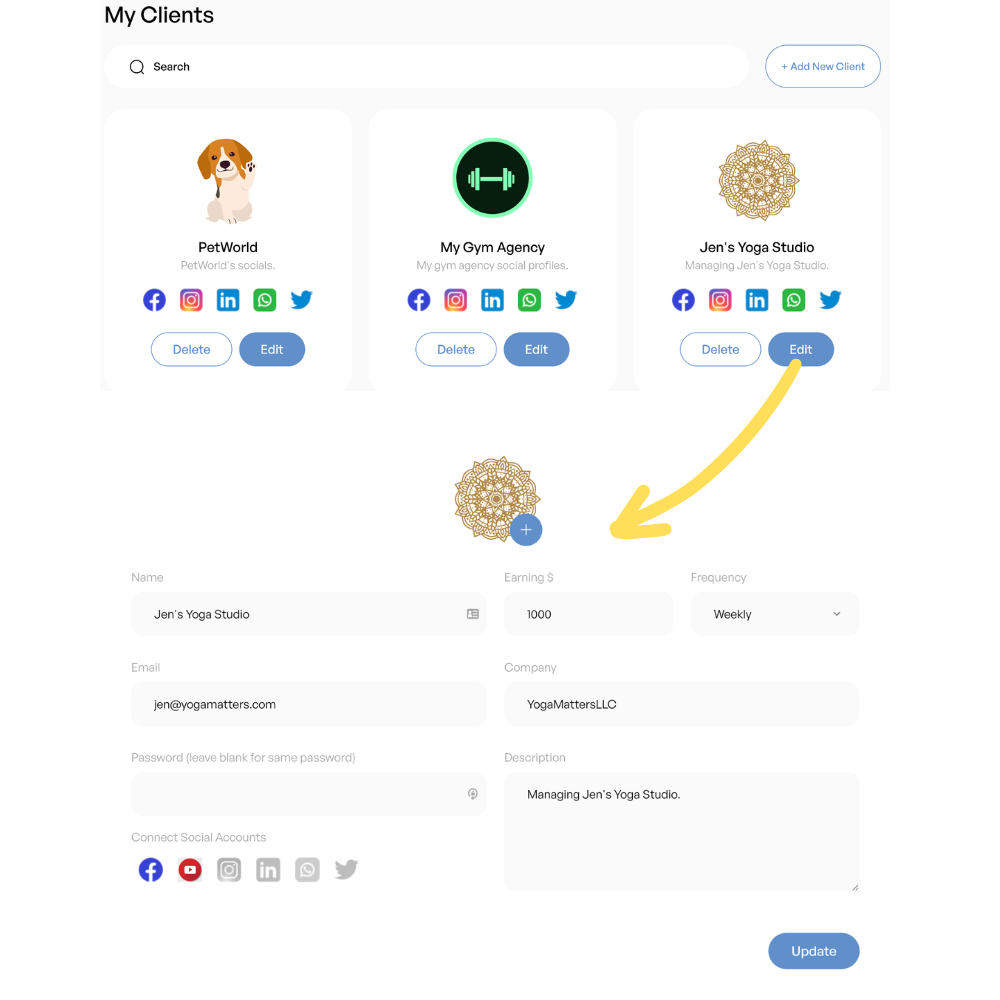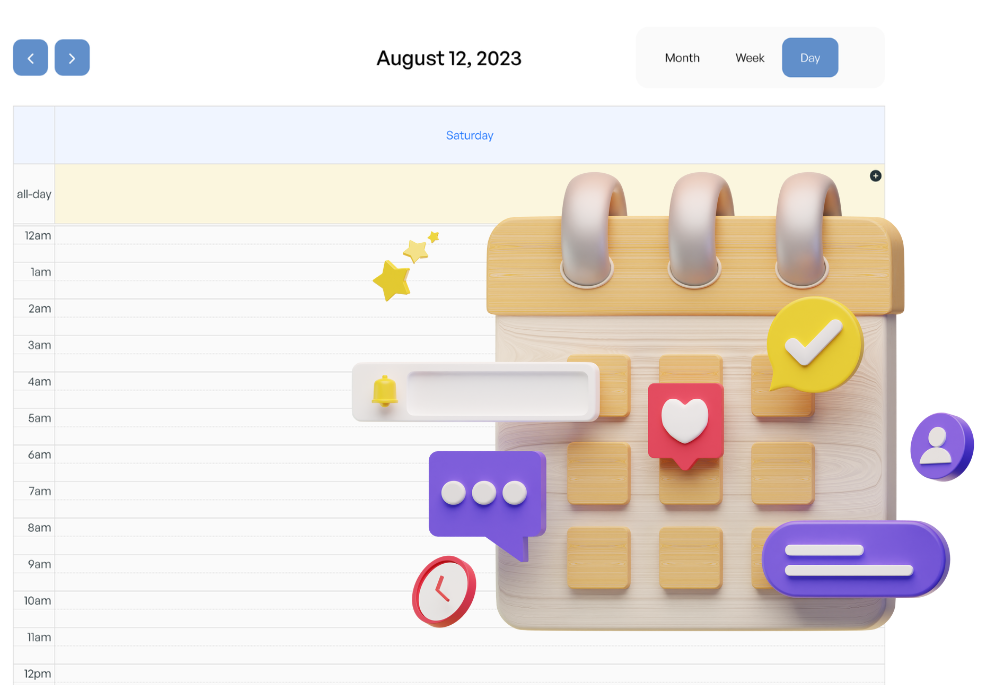 Easy-to-Edit Social Content Posting Calendar
Organize all your social posts in a drag/drop calendar.
Click to schedule one-time posts, see when AI will be posting, and organize everything by client, too.
AI Image Creation with Midjourney
Make your social posts razzle-dazzle and stand out on social times with Midjouney AI images. With the special Midjourney AI integration, you can enter a keyword and generate a mind blogging image for any need to be included in your posts and videos and wow your clients.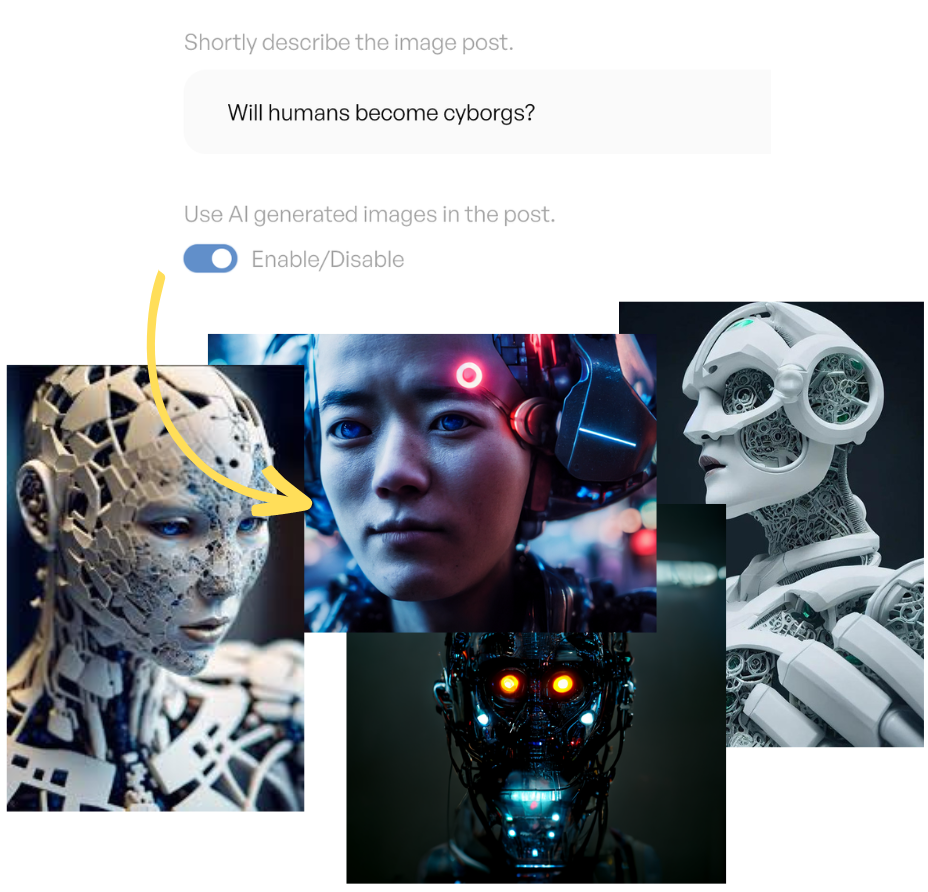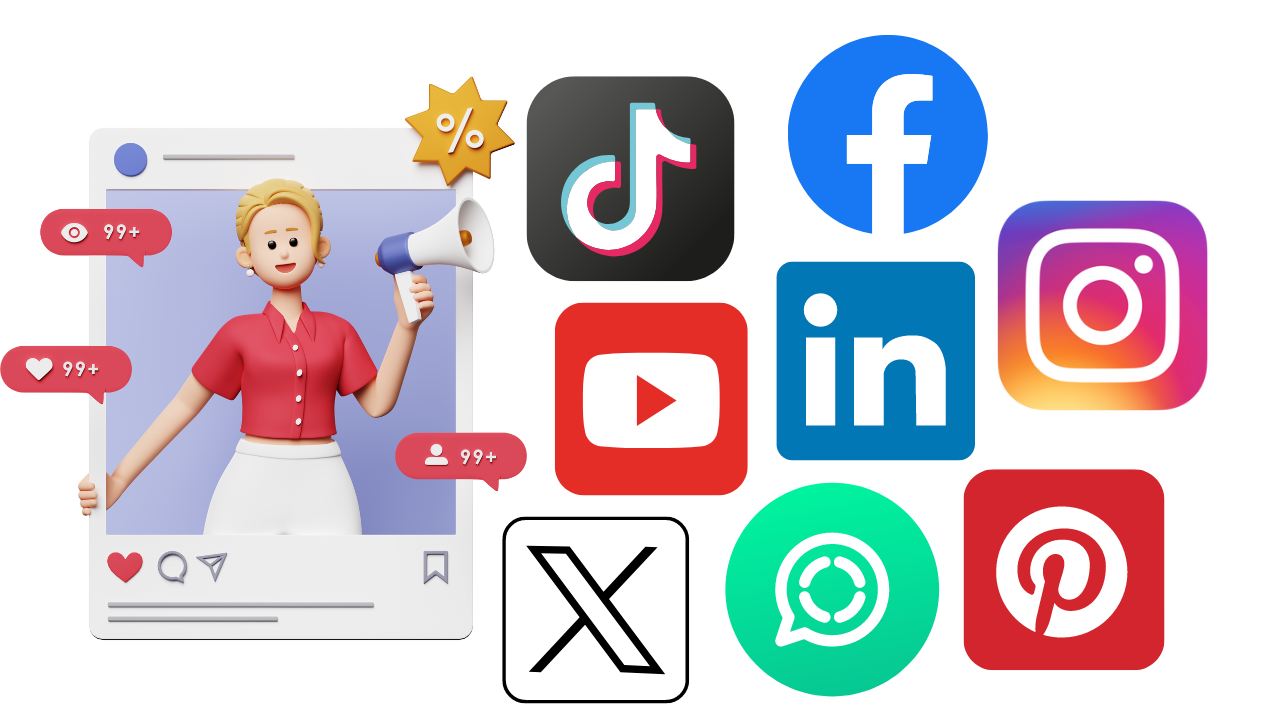 Integrate & Post to Multiple Social Media Networks
Connect multiple social media accounts for each client including Facebook, Twitter, LinkedIn, Reddit, Instagram, and much more.
Post to multiple accounts per client now, including viral accounts to grow your business.
Choose to create multiple variations of your social media post for mass amounts of fresh, unique content. This special technology only ViralDashboard has is the key to skyrocketing growth and quickly growing any social profile to thousnads of users FAST.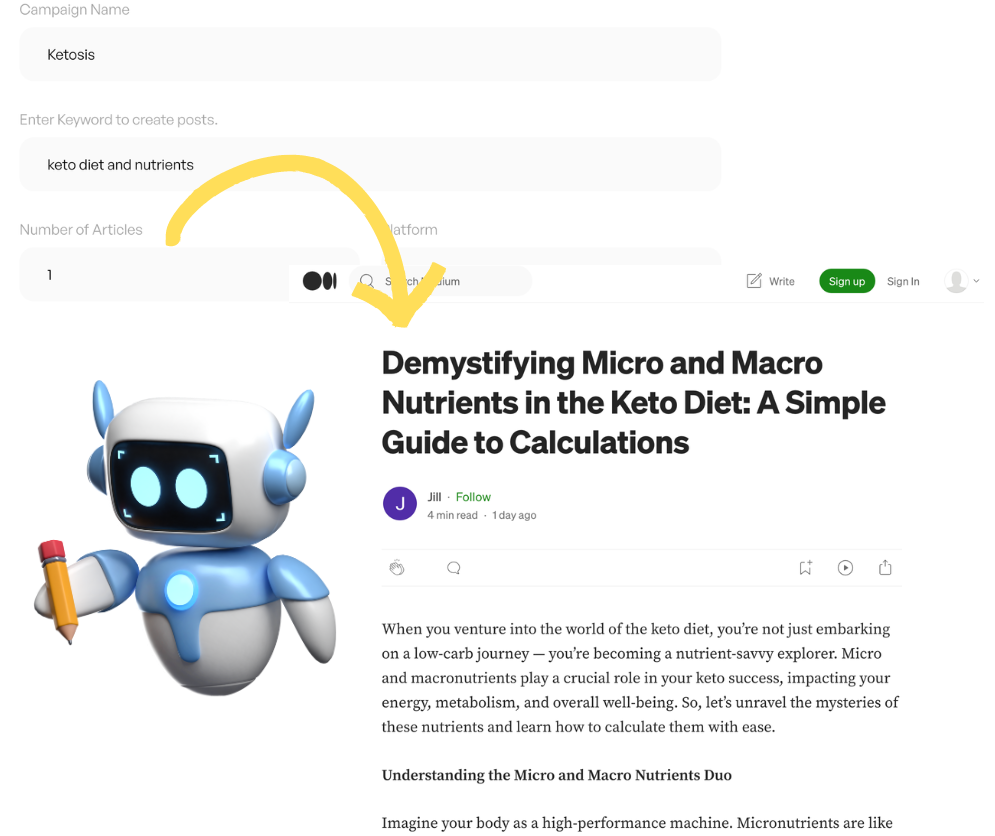 AI Article and Social Description Technology
Write amazing articles for Medium, WordPress, or anywhere else to link to in your social posts with the AI article writer.
Plus, use it to create social media post descriptions like YouTube video descriptions, or 'About Us' text for your Facebook profile or Google Business profile.
Enter any keyword and find viral content you can post instantly in many different niches using new viral AI ideas finder. Search trending posts and topics on Reddit, YouTube, and Google News for the AI to create viral posts around.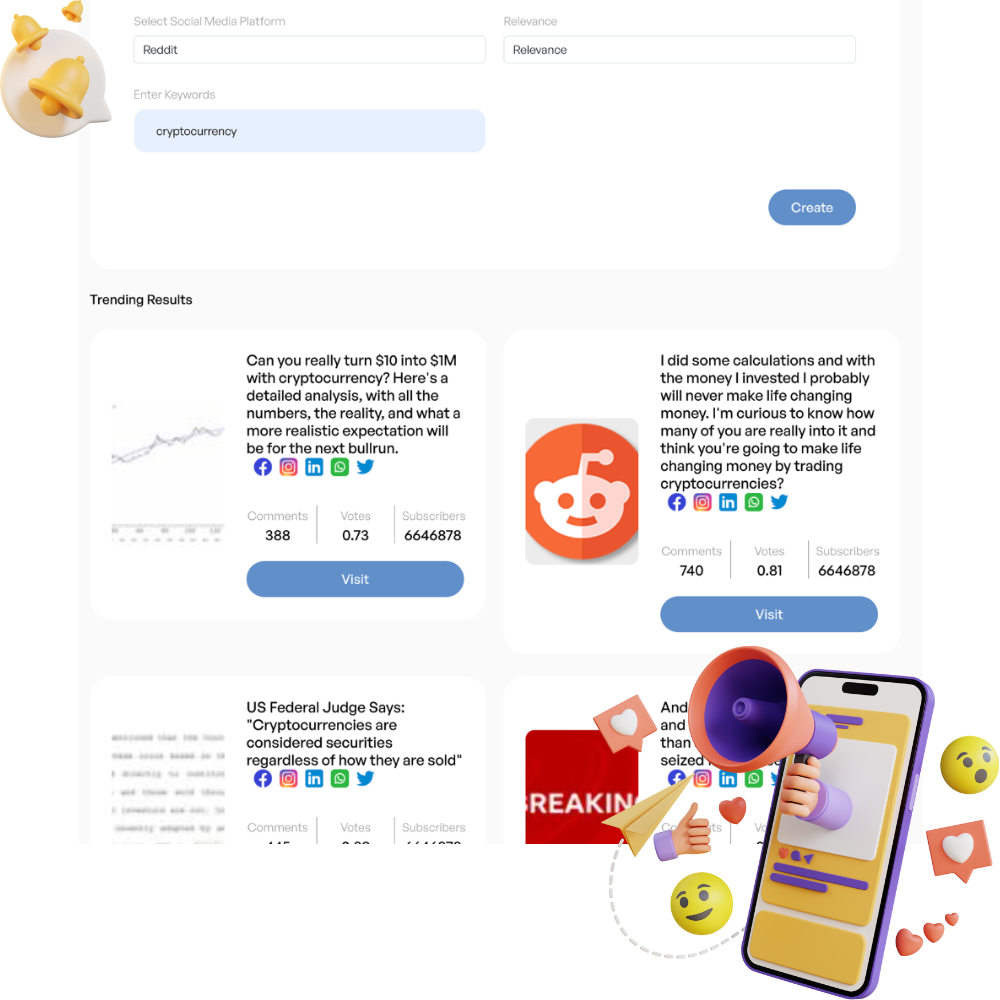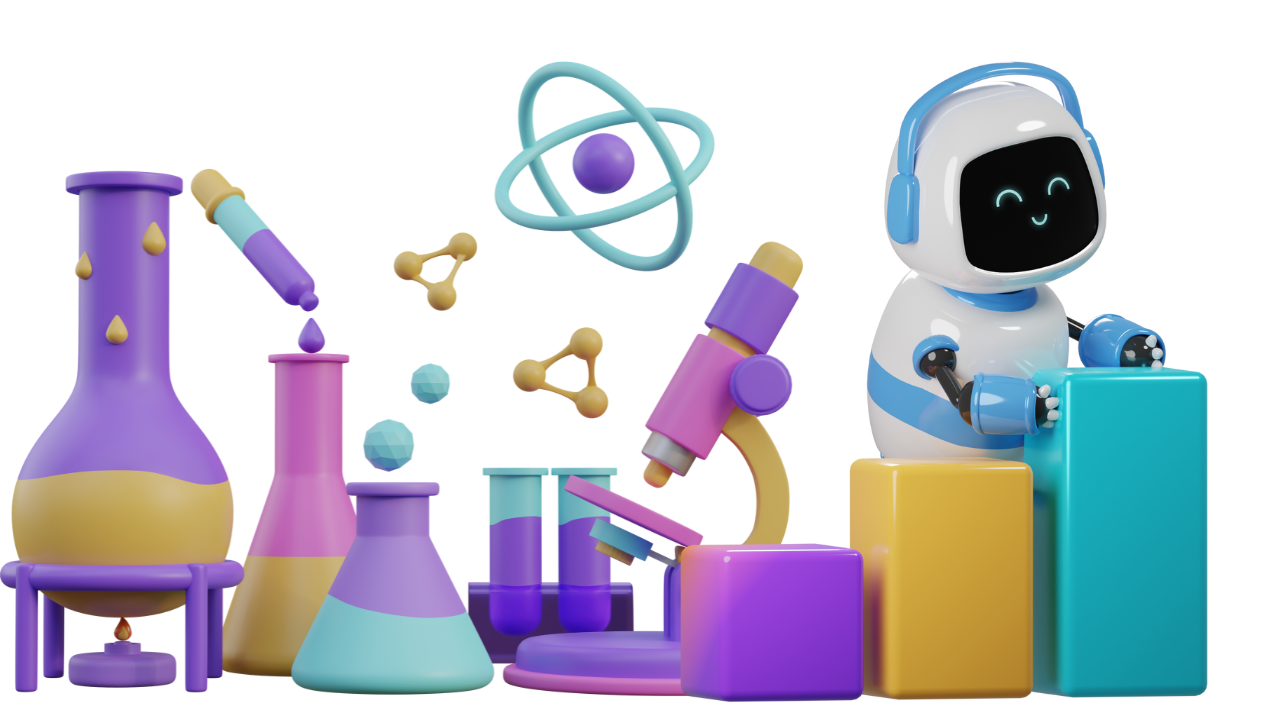 Machine Learning For Optimal Posting
The AI will learn what type of content performs best and when you're getting the most views.
Then suggest posting at the optimal times for maximum impact, driving you traffic with smart learning.
If you already have social posts saved on Canva. You can edit them and import them to ViralDashboard in just a click with the Canva API access feature.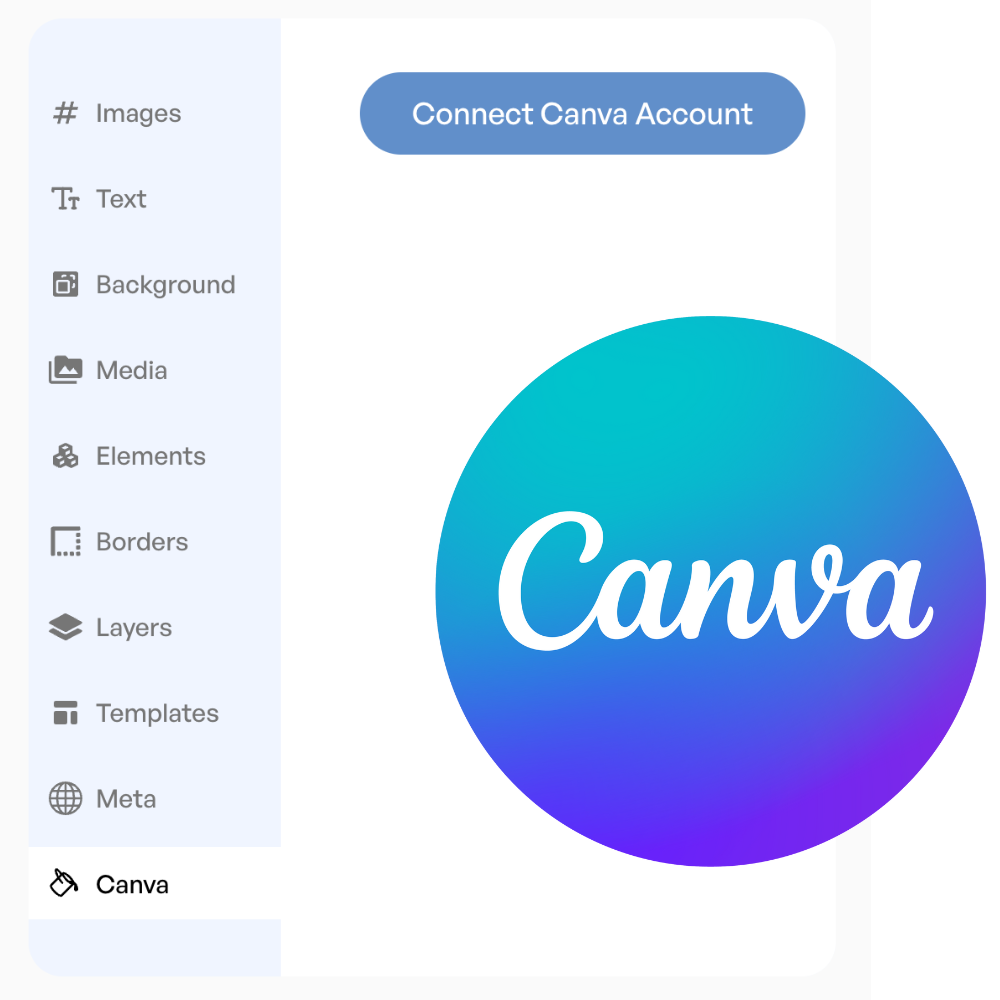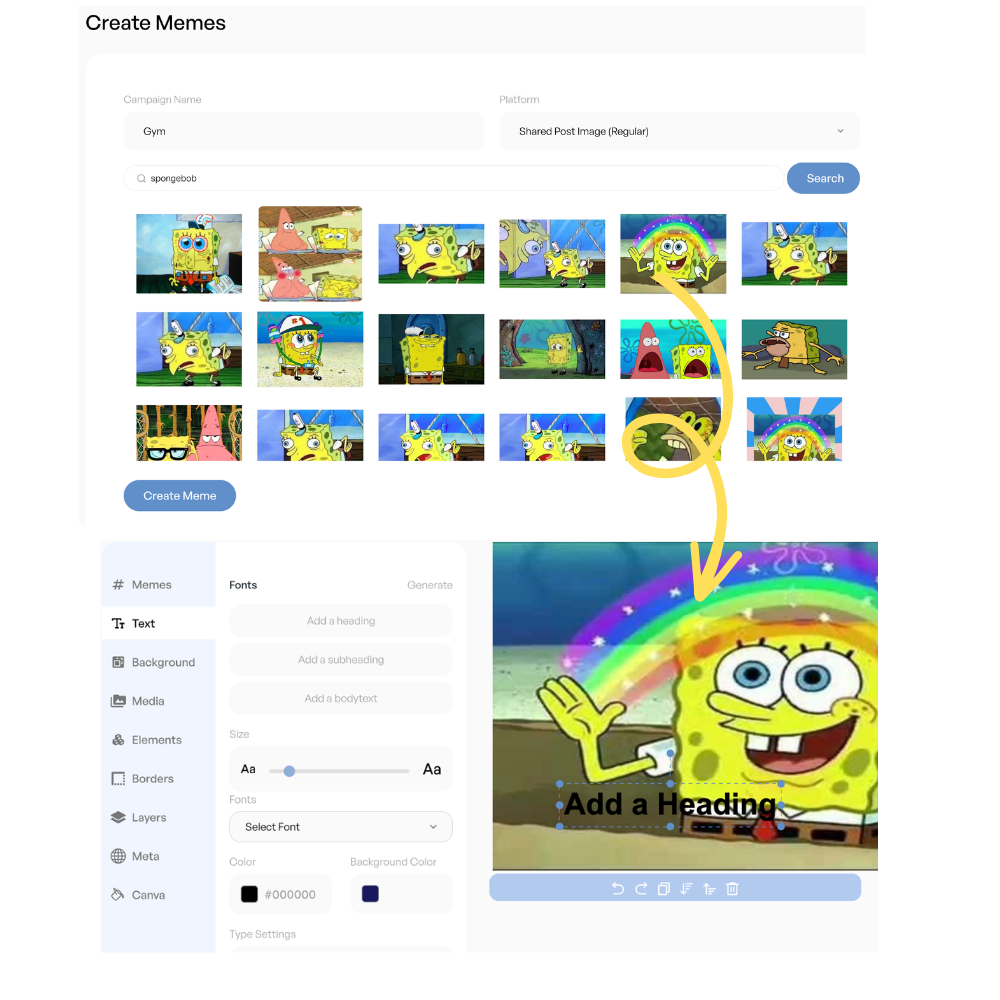 Giant Memes Library with Drag/Drop Creation
Choose from a gigantic library of viral memes and customize them with your own text to perpetually post.
Generate & Send Client Reports
Generate monthly posting reports for individual clients so you can prove to them how many posts went out and how much traffic was sent. This is important to make sure they continue to pay you each month for the social media scheduling.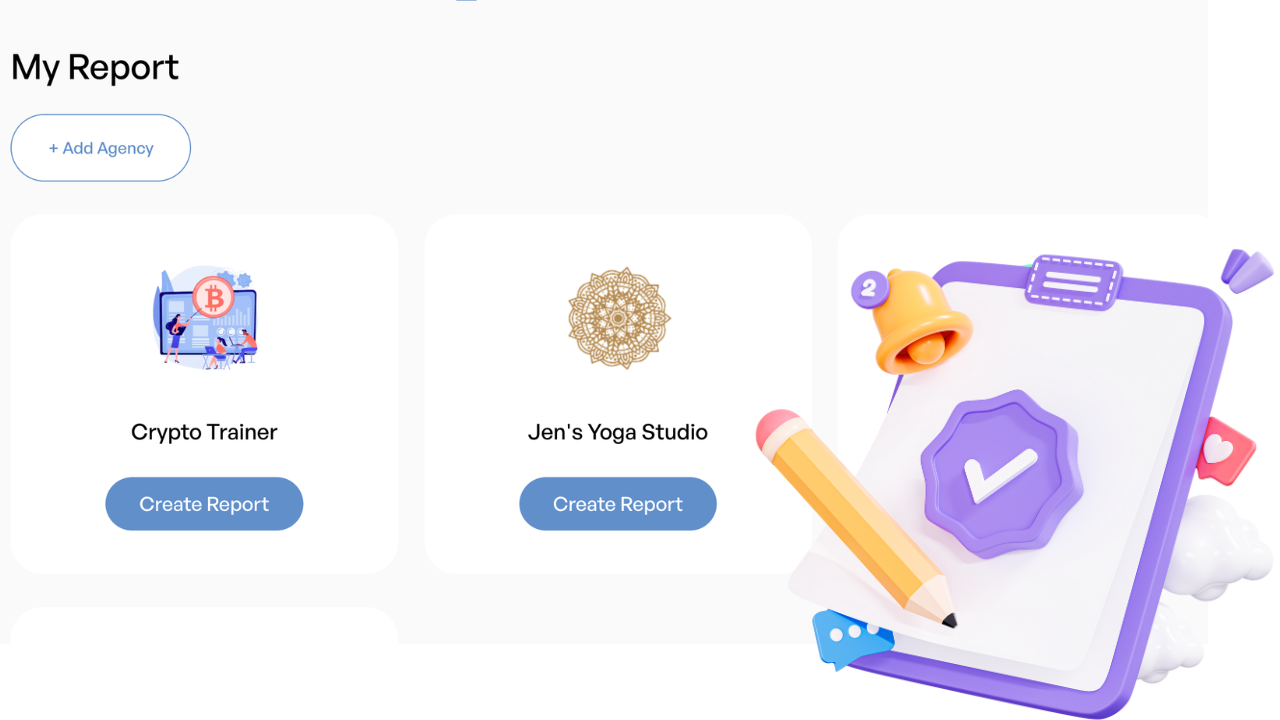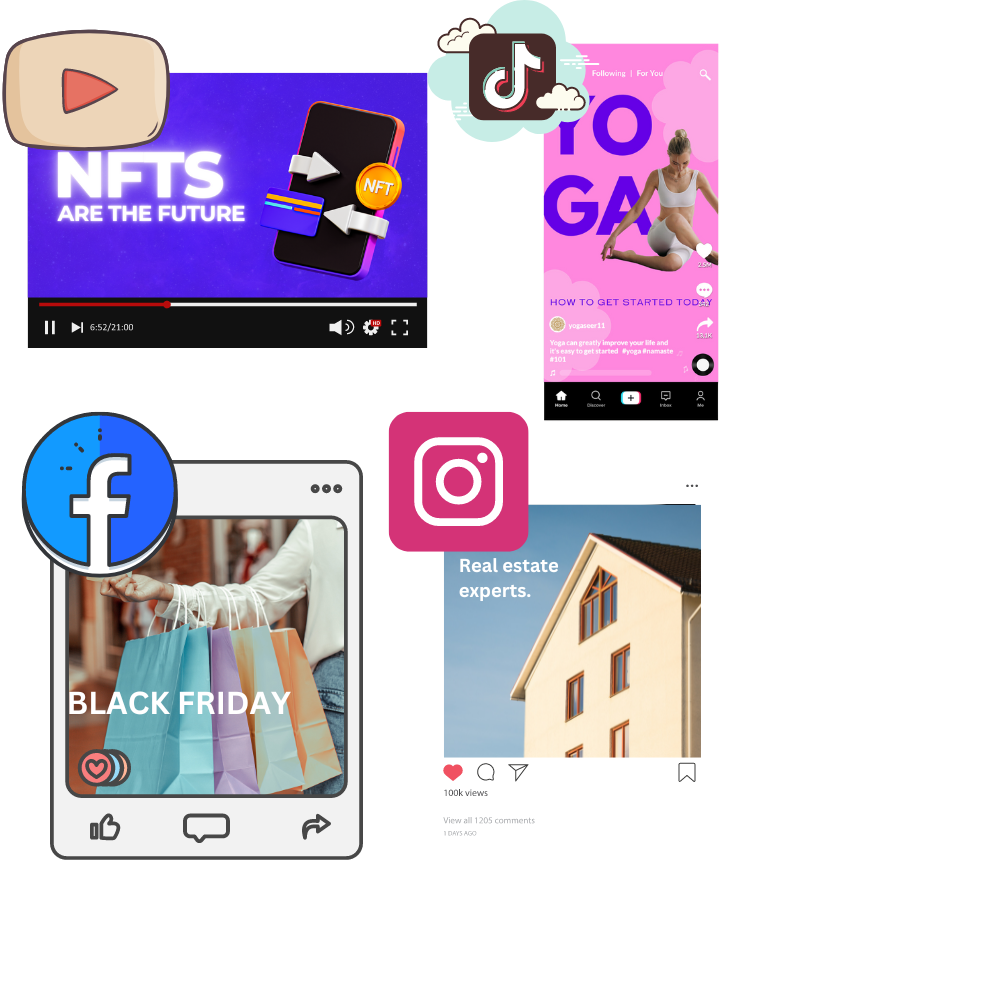 Create Videos & Posts in Different Dimensions for Any Need
Create posts and videos native to each social platform in the most common dimensions for social
Make vertical, square, or retangle videos and posts for commercials, affiliate product reviews, viral posts, sales, quizzes and stats, and more.
Generate Viral Hashtags with AI
Auto-generate the best hashtags for each post with AI to guarantee your posts get traffic and seen on social timelines.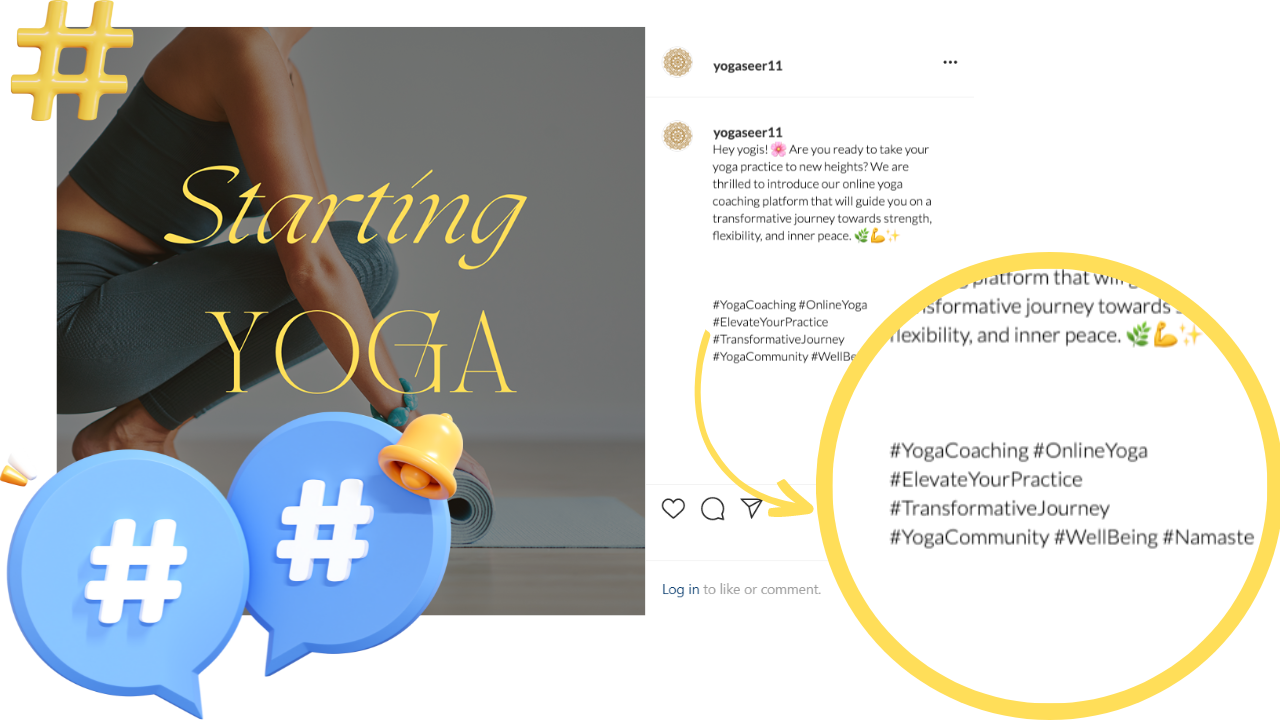 And
Many More Features

Like…


24-7 Support & Knowledge-Base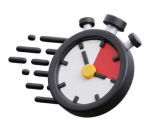 Create Individual Marketing Materials

Calendar for Specific Clients


Frequent Updates Included


It's like having a team of lead generation experts, web designers, conversion rate experts, and copywriters in your pocket…
(...doing all the hard work while you sit back and relax!)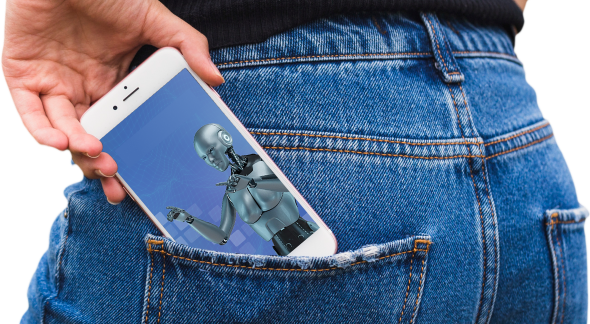 Well boys, I had a chuckle at your 'real push-button' traffic email but thought I'd give her a try. I'm writing today to say I'm dog-gone impressed. This might be the closest thing to pushbutton leads and sales as I've ever seen. The quality is top notch and tutorials were easy to follow. In a few minutes I was able to churn out lots of really good, original looking posts that actually got clicks and shares with this variations technology. Job well done!

"Everything's here to make real viral content..."
I know the quality of your products and had high expectations for ViralDashboard. This app is AMAZING. Everything's here to make real viral content which I really needed – viral topics, memes, quotes, and amazing video Insta content. Now I can quickly create content to sell & post.

You Can't Mess This Up...
There's never been a business so easy to run with so much upside in history. There's…
Worried your investment won't pay off?
Earn
Multiple Income Streams

from One Simple Tool:
Want to Do Offline Marketing to Desperate Mom & Pop Businesses?
We have AI Built to Create High-Converting Campaigns for Every Major Local Niche
Local Car Dealers, Repair Shops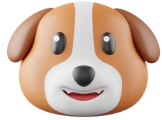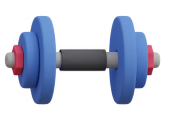 ViralDashboard is
PERFECT

for anyone…

Save hours of work and thousands of dollars, and scale your business to 6 figures.

Explode your income with an in-demand service today (and still have time to do other stuff)

Build a powerful brand on social and drive free traffic to you on-demand webinars and funnels for coaching services.
Send free traffic to other people's high-convertign offers for monthly passive income.

Already have a 9-5 job with a digital marketing company? Use ViralDashboard to automate the majority of your work and look like a superstar on the job.

PPC for ecommerce has gotten too expensive. Flood your store with buyers, without paid ads eating all your profit margins!
And Users Say
Getting Results

with ViralDashboard is Easy:
"...already landed three month-to-month clients."
The last several months I've been struggling to start my own agency business, but it's hard to get any traction. I just don't have the time to create videos, find the clients, try to convince them I'm trustworthy, etc. I was an early tester of ViralDashboard and can say I've already landed three month-to-month clients. Businesses are desperate for consistent content creation and posting and now I have the perfect tool.

Driving traffic has always been what's been stopping me from having success. Everyone knows PPC is too expensive and you need to create a ton of great videos and posts to get any traction on social media. I admit, I was skeptical when I saw the sheer amount ViralDashboard claimed to do, but everything turned out better than expected. I've actually tripled my traffic the last two weeks with less work than what I was putting in. Will be recommending this to my list.

"most complete tool for social media marketers and agencies I've ever seen"
This has to be the most complete tool for social media marketers and agencies I've ever seen. Everything from making sure you get clients, to creating tons of video content, to the content stream auto-posting is fantastic. I'm super impressed, thanks for letting me have access.

"really is like having 3-4 extra staff working for you"
I don't think I've ever been as excited to get access to a product than this one in a very long time. After testing, ViralDashboard really is like having 3-4 extra staff working for you around the clock. The AI content creation features are perfect for each platform we use, and the smart scheduling is a game changer, especially in the agency space. We were able to take on two more $2k / monthly clients just this week because of this.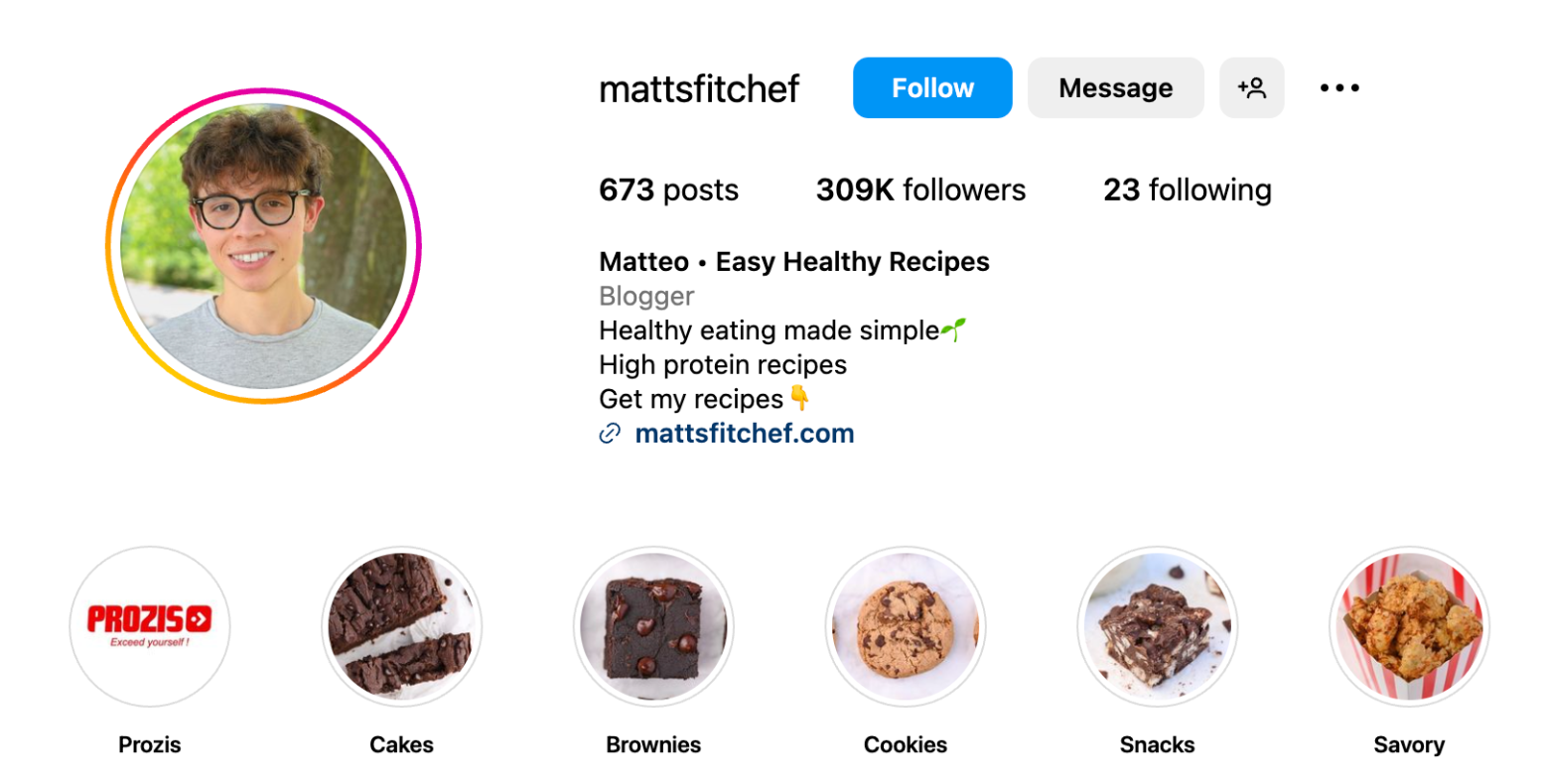 Matt automated recipe creation and posting to Instagram to build a massive 300k+ following on the side. Now he's renting out posts for $500 each.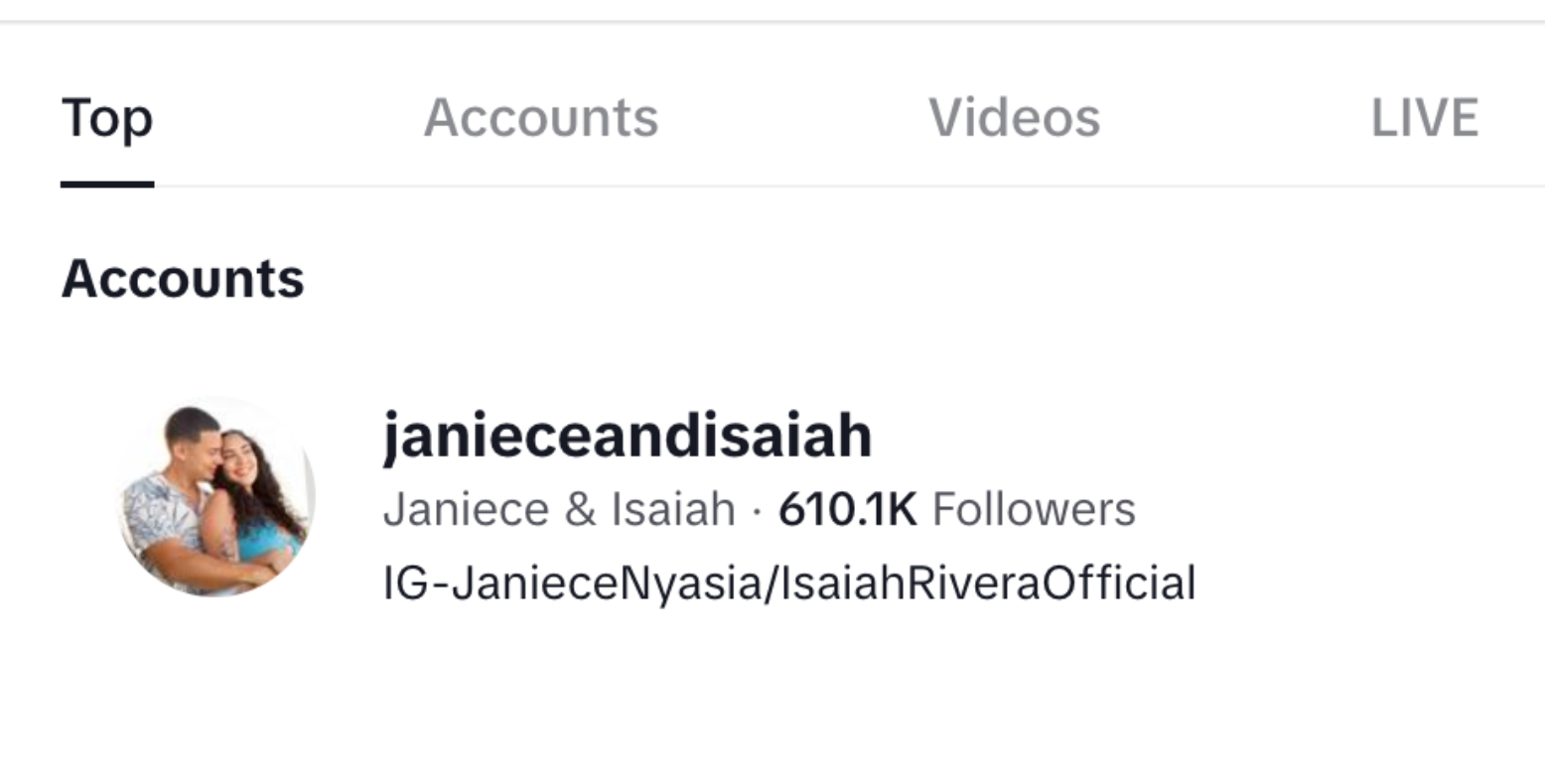 Janiece turned her interest of relationship advice into a passive income TikTok channel. By increasing posts and leveraging viral content, she now has 600k followers and is set to cross into seven-figure territory this year.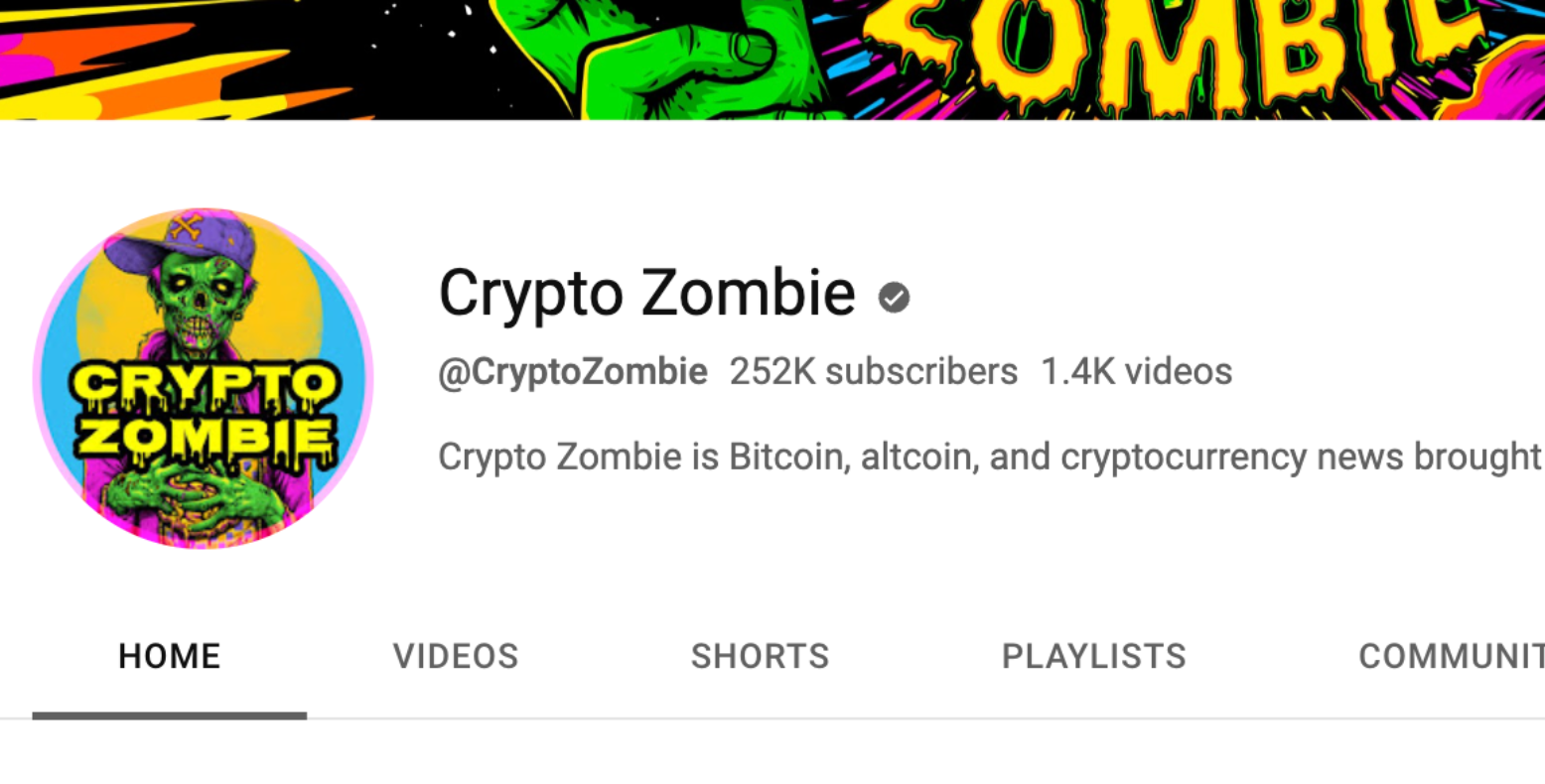 Kyle started producing more crypto content and viral news to grow his YouTube channel, Crypto Zombie, to nearly 300k followers in a short time frame. He's pumping out more content and ranking for more keywords than other competitors giving him a major advantage
And Look
How Many More Features You Get:
| Features | HootSuite | Jasper | Canva Pro | GPT4 | ViralDashboard |
| --- | --- | --- | --- | --- | --- |
| | | | | | |
| | | | | | |
| Standard Social Scheduling | | | | | |
| | | | | | |
| | | | | | |
| | | | | | |
| | | | | | |
| Integrate Multiple Social Accounts | | | | | |
| | | | | | |
| Huge Graphics & Assets Library | | | | | |
| | | | | | |
| | | | | | |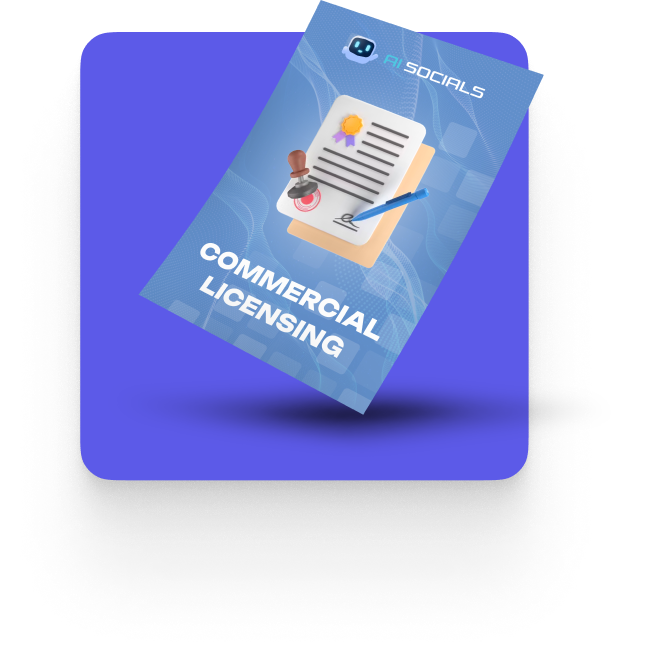 Special Free Limited-Time Upgrade Today Only - #1
Commercial Licensing Included
Ok, I know you're anxious to get ViralDashboard with all of its incredible features, but we just want to up the ante.

That's why we're going to make sure that you get the unlimited Commercial License with your investment at no additional charge today.

This allows you to sell individual marketing materials for any price you want to multiple businesses.

Instantly start selling on Fiverr, Freelancer, Upworks, etc. tonight.
Special Free Limited-Time Upgrade #2 (Today Only)
Agency Rights Technology Included
Plus, you're getting the Agency License as a special bonus today only.

This means you can give access to the software for a monthly fee, and let the client work on the campaigns while you relax.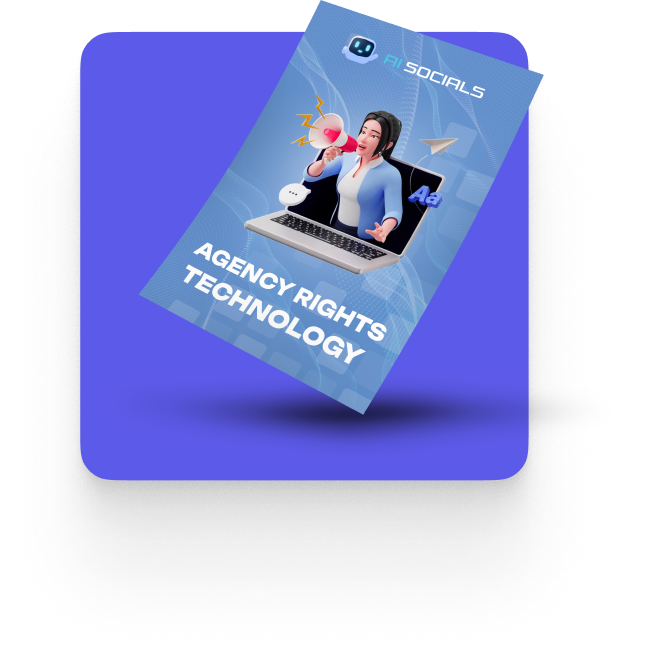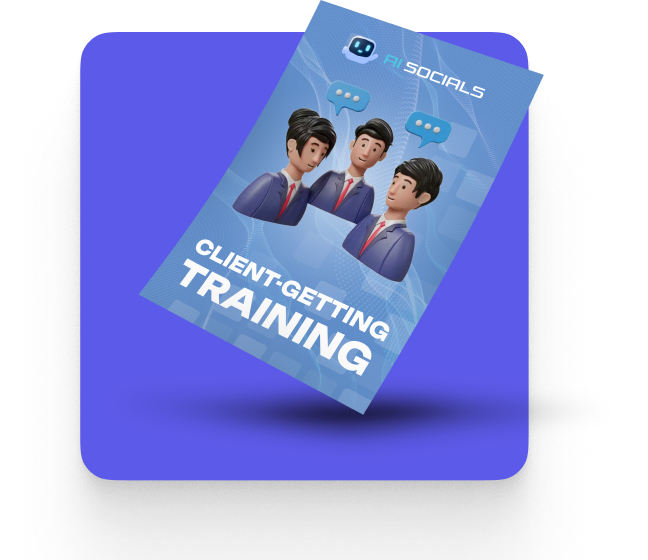 Special Free Limited-Time Upgrade #3
You don't need to run ads for clients to make money selling lead campaigns or marketing materials with ClickAgencyAI. But, if you want to, as VIP limited-time bonus, you'll get detailed PPC training from us.

See exactly how to use the interface, how to set up ads, run campaigns, and far more. needed.
Because You're on This Page, You Qualify for the Special Bundle Deal
Get all the upgrades for a one-time price with no recurring fees and save 70%! Everyone else will have to pay full price for each upgrade while you get everything for a massive savings. It includes…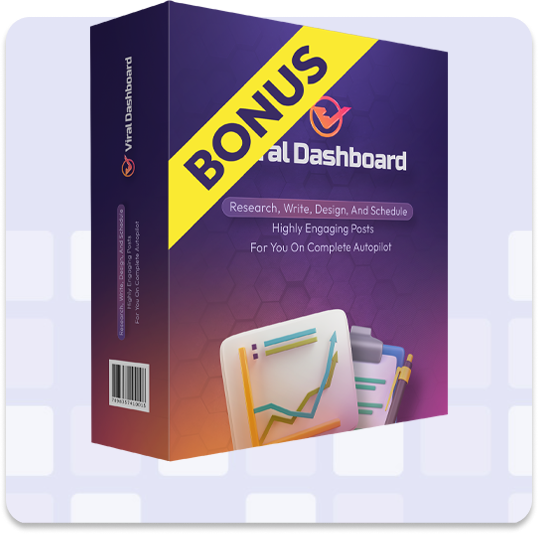 $1997.00 Value
Sold for $127.00 / Yearly
This upgraded, more advanced edition of ViralDashboard includes the unlimited license and advanced features like...
$800.00 Value
Sold for $97.00
Get 30x more results by expanding into international markets, using DFY whitelabel content streams, getting templates delivered each month, and far more including…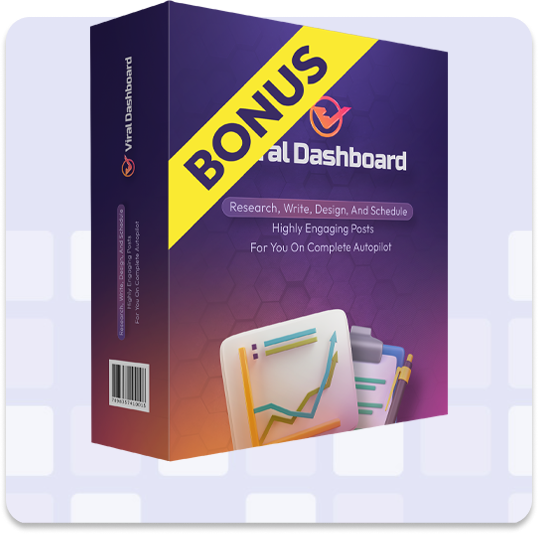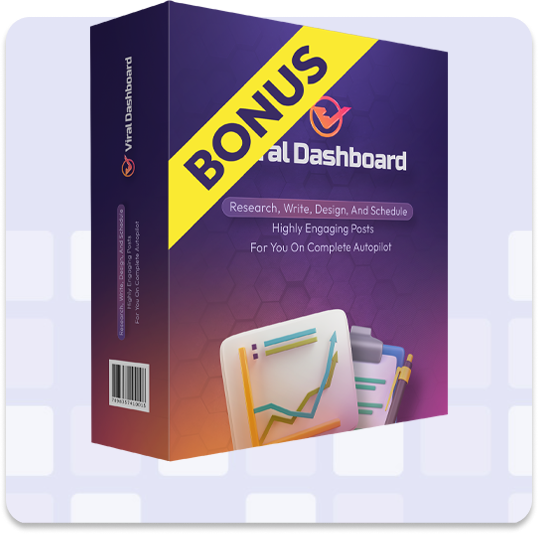 ViralDashboard Enterprise
$2997.00 Value
Sold for $197.00
This most advanced edition of ViralDashboard allows you to keep clients longer with advanced Enterprise technology, white label the app as your very own so clients don't buy from us, and far more like…
ViralDashboard RankReel Special
$597.00 Value
Sold for $67.00
Our 'behind-the-scenes' 5-in-1 comprehensive LOCAL video ranking solution gets you or your client's videos to page one of Google and YouTube in 2022 and beyond.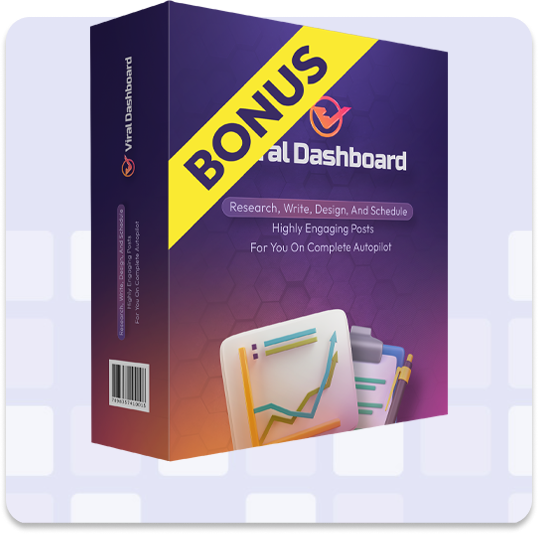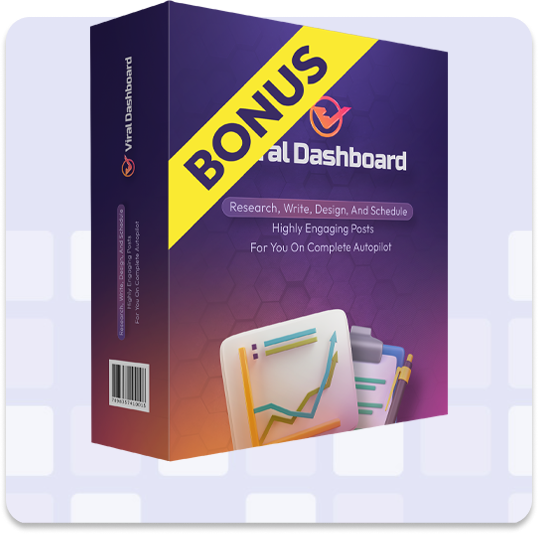 ViralDashboard Reputor Special
$597.00 Value
Sold for $67.00
The first cloud-based app that manages and enhances local businesses' reputation online with advanced, proprietary technology. Reputor grows your clients' local profile listings ratings and rank on autopilot i.e.: GoogleMyBusiness, Yelp, Facebook, lands clients that need reputation management services, and generates far more warmed-up leads in breakthrough ways no other app can do.
ViralDashboard Koincart Special
$597.00 Value
Sold for $67.00
Koincart is a first-to-marketing tech that allows businesses anywhere to sell digital or physical products with cryptocurrency checkout fast & easy, creates gorgeous sales sites with templates, & auto-delivers products after crypto purchase.
This transformational tool comes with agency rights allowing marketing companies to set up crypto payments & memberships for fees w/out having to know anything about crypto.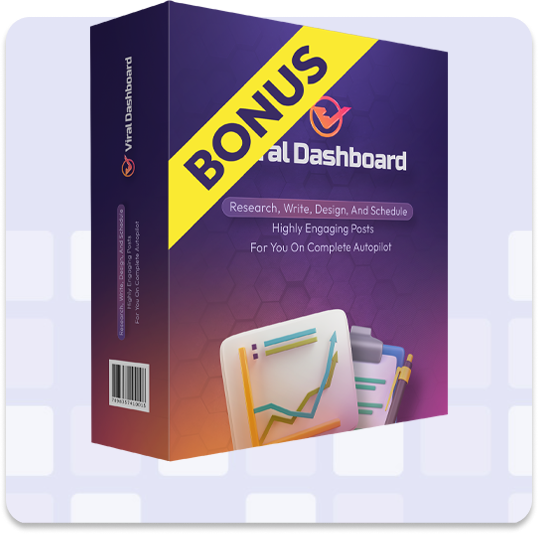 Loaded with Unbelievable Features!
With the
Bundle Deal,


You're Getting...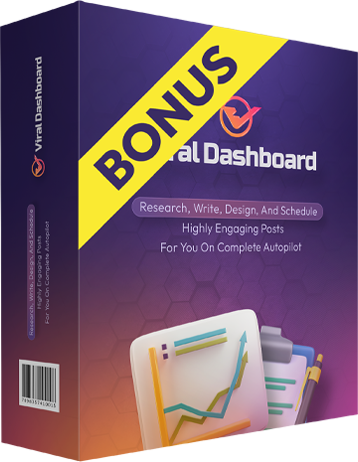 Currently Selling For:

$197.00 / Yearly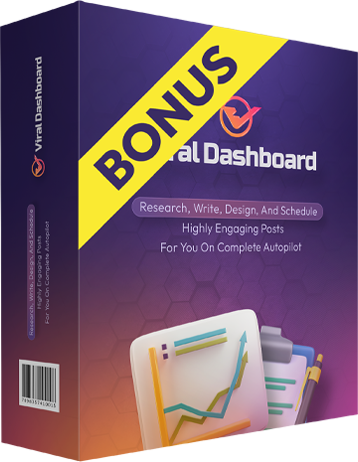 Currently Selling For:

$127.00 / Yearly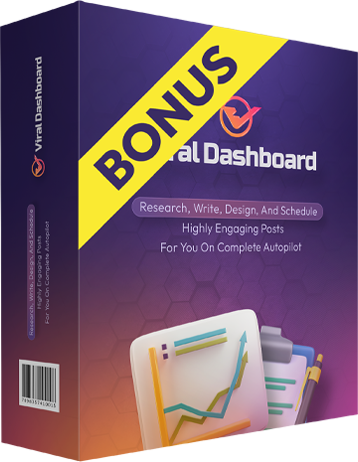 Currently Selling For:

$197.00 / Yearly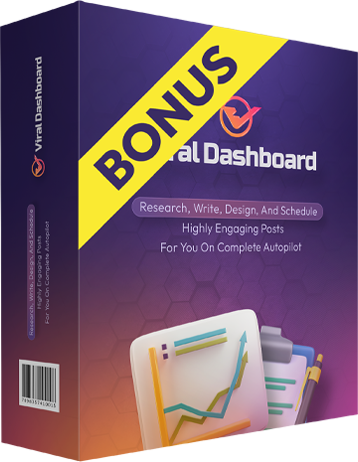 Currently Selling For:

$67.00 / Yearly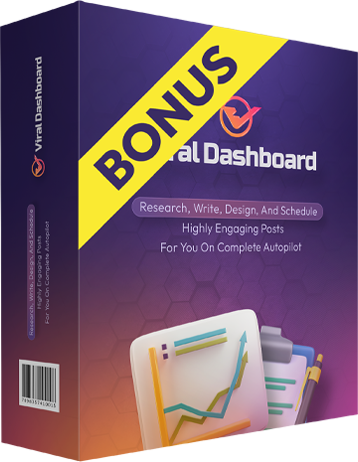 Currently Selling For:

$67.00 / Yearly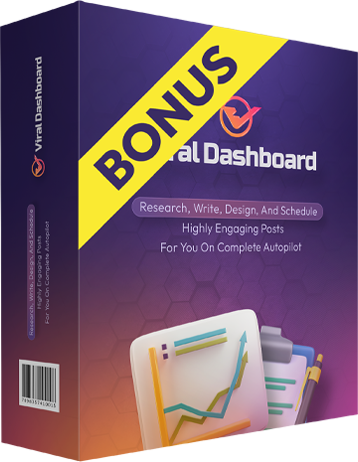 Currently Selling For:

$67.00 / Yearly
Get These
Amazing "Launch-Day" Bonuses

if You Order Today...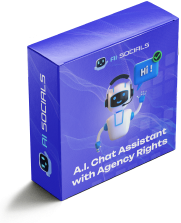 AI Chat Assistant with Agency Rights
Get an AI agent that will answer questions, sell products, and talk like a real person to your site visitors.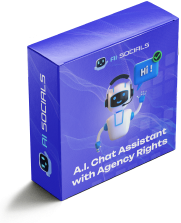 Next-Gen. Video Reel Templates
These are modern video reel templates that get clicks that can be used for TikTok, Instagram, YTShorts, & more. Use for your own videos or sell to clients.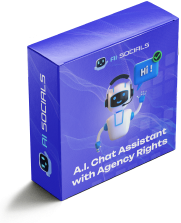 AI Education Seminar with Whitelabel Rights
Get a 20 minute high-quality lecture about what AI really is that you can share with clients or learn from yourself.
AI is going to take over everything, so this is KEY to success and winning clients.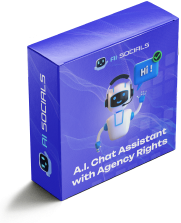 Insanely Big Instagram Marketing Kit for Agencies
Help local businesses get more clients with this gigantic DFY Instagram content & ads suite.
Use this $997 bundle for advertising other any businesses' products on Instagram fast & easily.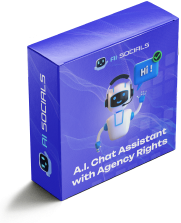 Agency Rights to SocialProof Elite
Increase your website conversion by 20x by displaying social proof notifications of events. Let visitors know other people are taking action with your business to increase conversions.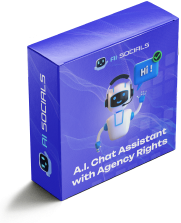 Agency Rights to FB Bot Messenger
Build your FB autoresponder list with this incredible technology. Install on any site and send broadcasts to your Facebook messenger list.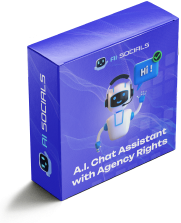 Agency Rights to Rapid LeadPage Builder 3
A slick rapid lead page builder to build out customized sites right from within the dashboard.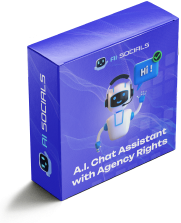 High CTR YouTube Thumbnails
What good is your video if it doesn't get clicked? Get ultra-high converting thumbnails for YouTube videos in a variety of popular niches.
Grab This Unbelievable Deal While It Lasts...
The Price Will Increase Every Few Hours
To support the bandwidth for this cloud technology and provide you with world-class support, we have to raise the price every few hours.
Plus, ViralDashboard will soon be sold for a monthly subscription after the special launch period ends.
However, if you buy now, you'll lock in access month to month for a one-time-only, super-low fee today.
Fair warning, this incredible price you see below will disappear soon.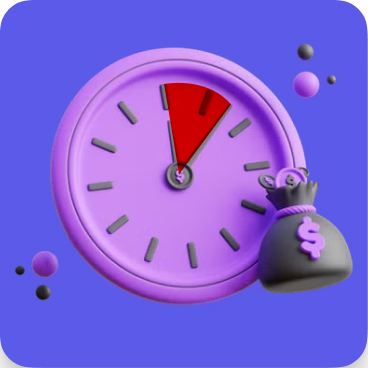 You're Protected by Our
Iron-Clad Guarantee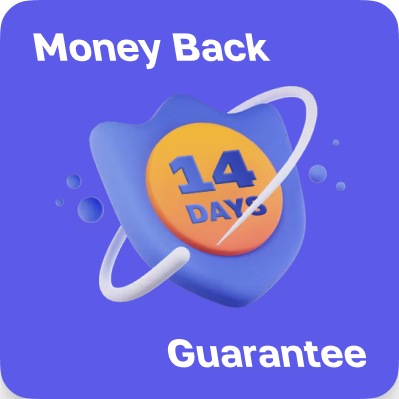 If you don't agree that this is the biggest opportunity and ViralDashboard is super easy to get results after trying, then you pay nothing.
It's that simple. If you try out ViralDashboard and can't get any clients or can't get any leads with the AI marketing engine just let us know and you'll get a full refund.
Yep, you're entitled to a 14-day money-back guarantee if you can't get ViralDashboard to succeed right out of the gate.
Regardless of what you do today on this page you will have to make choice soon
Embrace AI & Have an AI Business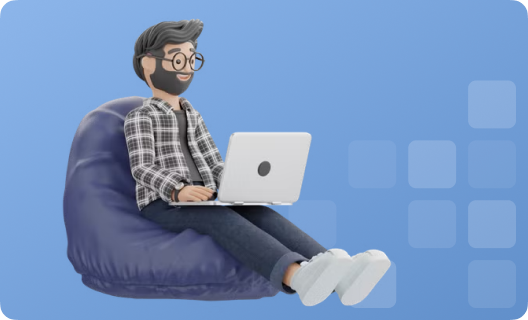 AI saves massive amounts of time via automation
AI will eventually create materials and do jobs better than humans due to machine learning
If you start now, you'll have a database of happy customers using your services
Or, Seriously Risk Losing Your Job to AI Automation Soon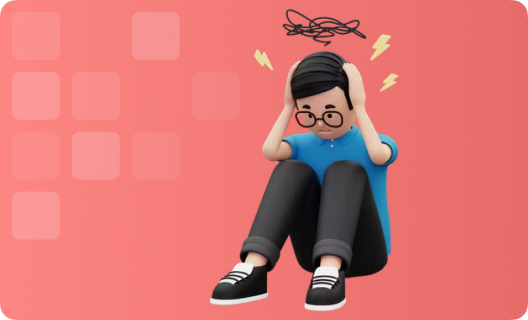 Reports by McKinsey estimate 40% of all jobs will be replaced by AI - including much of online marketing
By not having a serious AI app, you risk losing clients to other agencies.
Plus, most offline jobs could disappear soon, too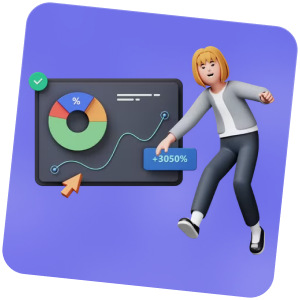 AI will soon automate not just internet marketing, but the majority of jobs, too.
So, what if you could 'future-proof' yourself with a done-for-you AI system that drove traffic whenever you needed for yourself or biz owners in minutes from now, by just entering a keyword?
Don't put your future

in the hands of someone else
Hurry, grab it now before we switch to a monthly fee at TRIPLE the price you're getting it for today. Click the button below to secure your license before it's too late to take advantage of the AI revolution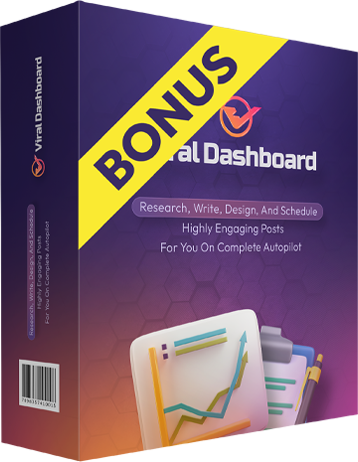 Your low investment is protected by a 14-day money-back guarantee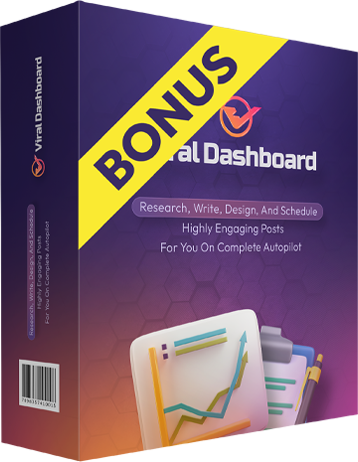 Your low investment is protected by a 14-day money-back guarantee
"...best decision our business has made this year."
Using ViralDashboard was the best decision our business has made this year. We're tired of getting kicked in the teeth by big brands and influencers taking all the attention and sales. Finally we have our secret weapon that is leveling the playing field with AI content just as good as professional that charge $50 and up per our. If you're thinking too hard about this one, you probably don't understand where marketing in general is headed.

PS:
ViralDashboard Will Be Here


Now and in the Future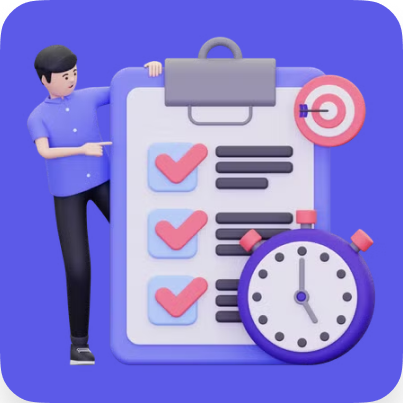 We're all committed to continuously supporting, updating and improving ViralDashboard behind the scenes with no downtimes or disruptions, ever.
Rest assured that every feature included will just keep getting better and better in the future just like the last two years. Our developers are committed to keeping up with future innovations and technical changes as needed to keep all apps performing optimally.
And don't forget, you'll get detailed training videos and 24-7 customer support if you ever have a question or issue.
To Your Success, ViralDashboard Founders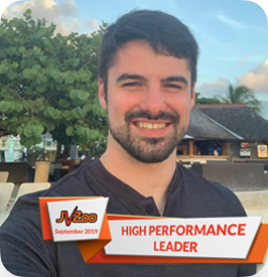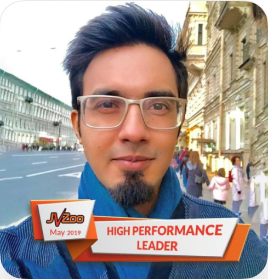 Frequently Asked
Questions
I Already Have an AI App, How's This Different?
ViralDashboard is the only app to date that can make all your social media content including posts, videos, reels, memes, quotes, & more from AI using just keywords
It comes with viral topics finder to get the ideas for the AI & 'AI variations' technology ot create mass amounts of variations from one single topic.
Not only that, but it's the only one that perpetually posts the content for you with smart AI scheduling. Other apps like Buffer, HootSuite, etc. require you to log in and keep rescheduling the content over & over wasting so much time.
Plus, its one of the only AI tools that allows you to integrate clients into it & create/manage all their social content & videos with the AI.
Is there a page with a better deal than this?
Nope. Because you were referred by a premium partner to this page, you qualify for the best possible deal to ViralDashboard if you buy today.
How Much Can I Charge as an Agency?
SSMAs are the highest in-demand types of agencies & typically require a large team to run. That's why you can go beyond other agency services & sell social media content & posting services for $3000+ per month with this tool.
Plus, you can sell individual services like AI video creation, AI post creation, AI article creation, etc. for individual fees like $500 each on Upwork, Fiverr, & more.
Where Do I Get the Clients as an Agency?
The AI has been programmed with agency understanding so it can not just create entire social campaigns for clients, but GET the clients for you.
Generate entire addictive social campaigns & videos that land specific types of clients like dog training clients, plumbers, dentists, real estate agents, & more.
Plus, if you order today I'm told it comes with VIP live training to walk you through landing your first client.
What Kind of Marketing Materials Does it Create?
This creates AI posts & images for Twitter, Instagram, Facebook, & AI video content for YouTube, TikTok, reels, & more.
You can also create things like Medium articles, memes, quotes, individual images, & more completely with AI.
Is There Detailed Training?
Yes! ViralDashboard is super easy to use & there are detailed training & tutorials for you & small business customers + 24-7 support.
Is there a money-back guarantee?
It's that simple. If you try out ViralDashboard and can't get any results with this AI marketing engine just let us know and you'll get a full refund. You're entitled to a 14-day money-back guarantee
How many clients can I have with this software?
As many as you want! If you get in quick, you'll secure an unlimited commercial license allowing you to create as many campaigns as you like, with an unlimited number of clients paying you per lead or a flat monthly fee!
Does it work on Windows and Mac?
Yes. ViralDashboard is 100% cloud-based, so it works on any system, device or screen size, from anywhere in the world.
Is there training and support available?
Yes, we've got full step-by-step training if you need it, plus hands-on support from our team, waiting on standby to make sure you get results. However, the software is so drop-dead simple, you'll probably never need us!
Will the app be updated regularly?
Yes. We're constantly updating the technology to keep it working smoothly and as powerful as possible.
Every effort has been made to accurately represent our product and it's potential. Any claims made of actual earnings or examples of actual results can be verified upon request. The testimonials and examples used are exceptional results, and don't apply to the average purchaser and are not intended to represent or guarantee that anyone will achieve the same or similar results. Each individual's success depends on his or her background, dedication, desire and motivation. As with any business endeavor, there is an inherent risk of loss of capital and there is no guarantee that you will earn any money. By making a purchase on this website, you agree to abide by all our policies and will not be misusing our product(s) for any wrongful purposes

COPYRIGHT © 2023 ViralDashboard